A professional, handy and green fingered couple taking a break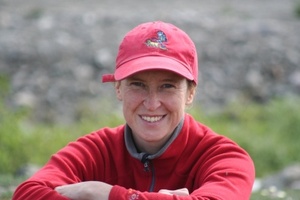 Emma (40) and Greg (44)
Manager and Manager
Couple
Chipping Campden, Gloucestershire, UK
Reference Score

(

6

)

Charges for House & Pet Sitting

No

Previous house sitting experience?

Yes

Animal care experience?

Dog(s), Cat(s), Fish

Police check?

Yes

Available to housesit when?

Available anytime

Available to housesit where?

Australia, Belgium, Brazil, Canada, France, Germany, Greece, Italy, Netherlands, New Zealand, Spain, Switzerland, United Kingdom, United States, Afghanistan, Show more Australia, Belgium, Brazil, Canada, France, Germany, Greece, Italy, Netherlands, New Zealand, Spain, Switzerland, United Kingdom, United States, Afghanistan, Aland, Albania, Algeria, American Samoa, Andorra, Angola, Anguilla, Antigua and Barbuda, Argentina, Armenia, Aruba, Austria, Azerbaijan, Bahamas, Bahrain, Bangladesh, Barbados, Belarus, Belize, Benin, Bermuda, Bhutan, Bolivia, Bosnia and Herzegovina, Botswana, British Virgin Islands, Brunei, Bulgaria, Burkina Faso, Burundi, Cabo Verde, Cambodia, Cameroun, Cayman Islands, Central African Republic, Chile, China, Colombia, Comoros, Cook Islands, Costa Rica, Cote d Ivoire, Croatia, Cuba, Cyprus, Czech Republic, Denmark, Djibouti, Dominica, Dominican Republic, East Timor, Ecuador, Egypt, El Salvador, Equatorial Guinea, Eritrea, Estonia, Ethiopia, Falkland Islands, Faroes, Fiji, Finland, French Guyana, French Polynesia, Gabon, Gambia, Georgia, Ghana, Gibraltar, Greenland, Grenada, Guadeloupe, Guam, Guatemala, Guernsey, Guinea, Guinea-Bissau, Guyana, Haiti, Honduras, Hong Kong, Hungary, Iceland, India, Indonesia, Iran, Iraq, Ireland, Israel, Jamaica, Japan, Jersey, Jordan, Kazakhstan, Kenya, Kiribati, Kuwait, Kyrgyzstan, Laos, Latvia, Lebanon, Lesotho, Liberia, Libya, Liechtenstein, Lithuania, Luxembourg, Macao, Madagascar, Malawi, Malaysia, Maldives, Mali, Malta, Man, Marshall Islands, Martinique, Mauritania, Mauritius, Mexico, Micronesia, Moldova, Monaco, Mongolia, Montenegro, Montserrat, Morocco, Mozambique, Myanmar, Namibia, Nauru, Nepal, Netherlands Antilles, New Caledonia, Nicaragua, Niger, Nigeria, Niue, Norfolk Island, Northern Mariana Islands, Norway, Oman, Pakistan, Palau, Palestinian Authority, Panama, Papua New Guinea, Paraguay, Peru, Philippines, Poland, Portugal, Puerto Rico, Qatar, Reunion, Romania, Russia, Rwanda, Samoa, San Marino, Sao Tome and Principe, Saudi Arabia, Senegal, Serbia, Seychelles, Sierra Leone, Singapore, Slovakia, Slovenia, Solomon Islands, Somalia, South Africa, South Korea, Sri Lanka, St. Helena, St. Kitts and Nevis, St. Lucia, St. Vincent and the Grenadines, Sudan, Suriname, Swaziland, Sweden, Syria, Taiwan, Tajikistan, Tanzania, Tchad, Thailand, Togo, Tokelau, Tonga, Trinidad and Tobago, Tunisia, Turkey, Turkmenistan, Turks and Caicos, Tuvalu, Uganda, Ukraine, United Arab Emirates, United States Virgin Islands, Uruguay, Uzbekistan, Vanuatu, Vatican, Venezuela, Viet Nam, Wallis and Futuna, Yemen, Zambia, Zimbabwe Show less

Travelling with children?

Unconfirmed
Join now to contact this house sitter
Introduction
Hello, we are an healthy, active and adventurous British couple currently taking a break from our careers to see something of the World and to sample a different way of life. Before traveling we were company directors of a successful multi-million pound business; we're hard working and have plenty of experience in taking responsibility, dealing with the unexpected and remaining flexible and good humoured throughout. We understand that leaving your home and pets in the hands of others while you are away can be daunting and we wish to assure you of our integrity, our complete respect for your property and possessions and our commitment to making the house sitting process as smooth as possible for both you and your pets - your peace of mind is our goal.

If you want to find out more about us, the video will give you an idea about how we used to live - this is the house we owned and sold just before embarking on our travels. Or to see how we've been living these past two years (albeit in camping mode), have a look at: www.me-thee-and-bee.com

We would consider it a privilege to be entrusted with your home. We are both naturally clean and tidy and will ensure that your house is always maintained to a high standard - as if it were our own. For your reassurance we're happy to provide references and would be more than happy to meet up with you or chat over the phone to see if we can work something out.
Why I want to housesit
We have now been traveling for just over two years and will be returning to the UK in April (2011). We're looking to housesit - to recharge our batteries and, when time permits to write up our experiences, make plans for the next stage of our lives and to ease back in to the real world.
What I bring to the assignment / relevant experience
Having house-sat for friends and family in the past (both short and long term), we both enjoy the experience of living in new places and appreciate the demands of taking care of another's home and pets. Aged 37 and 40, we are healthy, active non-smokers and have some 14 years experience of home ownership between us.

Emma is a keen gardener and a qualified Landscape Architect, so your garden and house plants will be in good hands while you are away.

Greg is also happy working in the garden and with an engineering background he's a problem solver by nature. He has also renovated several houses in the past, so should any maintenance be required he'll know what to do.

While our recent hectic lifestyle has not allowed us any pets of our own we both love animals, grew up with dogs, cats, hamsters, rabbits, fish etc. and have even been adopted by our neighbour's pets on more than one occasion. We would therefore be very pleased to look after your animals, both to maintain their well being and to enhance ours.
References
Employment Reference

Alan Young

I had the opportunity of working closely with Emma & Greg Jones over a number of years and found them entirely reliable, trustworthy and honest.
Their organisational skills are unsurpassable with both of them being highly self sufficient.
Should you need anything else in respect of their references then do not hesitate in contacting me direct for further details.

Organised

Reliable

Self-sufficient

Landlord sitting Reference

Vonnie Rose

Greg and Emma rented our recently converted barn in Shelton for just under a year. They were the perfect tenants and I could not recommend them more highly. They are very trustworthy and genuinely good people.

Organised

Reliable

Self-sufficient

Character Reference

Mark and Emma Herbert

Greg and Emma are very old friends and have known them since 1990. We have no doubts about their reliability and trustworthyness.

Organised

Reliable

Self-sufficient

Character Reference

Lisa Gunn

I have known Emma for over 30 years and Greg for over 12 years, I have always found them very respectful of others and their property, they are clean and tidy around the house whether it be their own or someone elses. I would have no problem at all leaving them to take care of my property with all of my possessions in place.

Organised

Reliable

Self-sufficient

TrustedHousesitters.com Homeowner Reference

Frances Howard

Emma and Greg came and looked after our two Irish Setters and cottage for two weeks. On our return the dogs were in excellent health, obviously having had a wonderful time with their temporary owners and the cottage and garden was immaculate. We would have no reservations in recommending them as house sitters.

Organised

Reliable

Self-sufficient

Tidy

Pet care

House / Pet sitting Reference

Geraldine Sands

We were extremely lucky to have Emma and Greg house sitting for us. They are self reliant, respectful, confident and resourceful and the arrangemnent worked very well for us. They cared for our house, garden and pets exactly as we asked them to and we would not hesitate to engage them again if they ever want to house sit in this area in the future

Organised

Reliable

Self-sufficient

Tidy

Pet care