When Alison set out to book a once-in-a-lifetime family trip it soon became apparent that the high cost of international travel and her parent's health concerns could jeopardise her plans. However, thanks to the connections she made within the TrustedHousesitters community the family were able to make incredibly special memories tracing their heritage back through the generations to England, UK.
In early 2016 my husband Bruce and I had the most wonderful three month sabbatical in England, mostly due to the fact that we were able to house sit.
We would never have been able to afford a holiday of that length without house sitting. It was such a positive experience that it prompted my parents to ask, "maybe next time you could take us". Both of their fathers were born in England, but mum and dad had never been able to afford to visit.
The idea that perhaps we could all take a trip to England stuck in my mind, and as both my parents have significant health issues I knew this was likely to be the last chance for them to enjoy an international trip.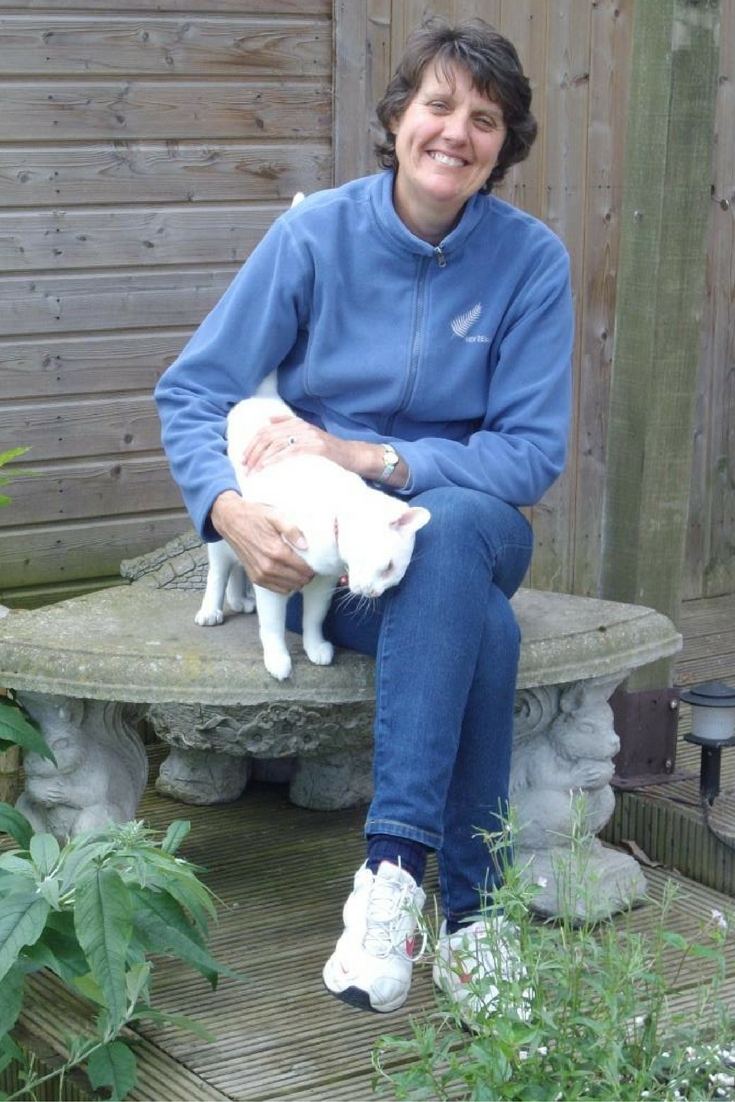 Inspired to find our ideal house sit I started to wonder if there were any sits that could cater to five people? Myself and my husband, my parents and our 26 year old daughter who was travelling as their carer made quite the team, but would we be an attractive prospect to home and pet owners seeking a sitter?
I started to apply for housesits that sounded like there might be enough room in the house, and maybe a lot of animals to look after to warrant such a set of sitters. When I responded to each listing I was completely open and honest about my parents' situation and how many of us there were.
Two people replied and wanted to find out more about our unique situation. There were concerns that my parents' poor health might mean that we may have to pull out at the last minute, a very fair point to make as these folk had booked and paid for special holidays themselves.
At that stage my dad's cancer was not affecting his daily life too much and mum was also relatively well, however we were making these plans 6 months in advance! I assured them that if my parents weren't well enough to travel, then we as a couple could still come and fulfil our commitment to them.
We were invited to take on a nine day house sit in Cornwall by a very gracious lady who told us that she realised there would probably be very few places big enough to accommodate five people, however she could. She was also going on a 'three generations' family holiday herself and liked the idea that she would be helping us enjoy the same experience.
It actually proved to be the perfect match as she was a nurse and proved very helpful in finding suitable medical care for my mother during our stay.
Dad's father came from Devon and during our stay we were able to find family graves in a church yard en-route to the house sit in Cornwall which was very special.
During our sit we cared for the four beautiful pets like they were our own, had a fantastic time exploring Cornwall, and left the house nice and clean.
We then took four days to drive up through England (via Shropshire) to our next house sit, a fortnight in Durham. On the way we were able to find and visit the home that my mum's father was born in.
When we arrived in Durham for the handover we discovered that this homeowner actually worked at the local medical centre, so she got mum an appointment for the next day and even sorted out all the necessary paper work for us. They put us in touch with their parents who were living nearby and introduced us to their lovely neighbours and friends who were all available to help if we needed anything.
When mum ended up in hospital for five days during our stay, they were so kind and thoughtful, offering to help if we needed anything and asking after her welfare. We would never have had that support on an 'ordinary' holiday.
I feel very emotional as I write this story, but its hard to convey just how special it was for us to be able to realise this dream that would have been completely beyond our means without the opportunity to stay for free by house sitting.
We never anticipated that we'd need that little bit of extra support from the folk who so graciously allowed us all to stay in their homes and care for their pets, but I think that when you trust people in this way you build a special friendship and make a much deeper, more meaningful connection.
Thank you TrustedHousesitters for giving my family the freedom to release their dreams of travel.
- Alison
Read Alison & Bruce's house sitter profile and make your own meaningful memories by searching for your ideal house sit now!