The holiday season is the perfect time to take time out and bake for friends and family… and four-legged pals! Try this delicious recipe by Forthglade for easy-to-bake festive treats that are sure to get your dogs sniff of approval.
Ingredients
130g oat flour (approx. ¾ cups + 1 tbspn)
20g almond flour (approx. 2 tbspn)
60g dried cranberries (approx. ¼ cup + 3 tbspn)
120g shredded turkey leftovers (approx. 1 cup)
2 eggs
Directions
Preheat oven to 160 degrees celsius
Whisk the eggs in a large bowl
Add oat flour, almond flour, cranberries and turkey
Knead the dough and roll it out approx 3mm thick (if the dough is a bit sticky to handle add more flour)
Cut with a star-shaped cookie cutter*
Place on parchment paper and bake for 30 minutes or until they are golden brown.
*A 7cm star cookie cutter makes approx 30 cookies.
Top tips
For a harder cookie, allow the treats to cool inside the oven completely before removing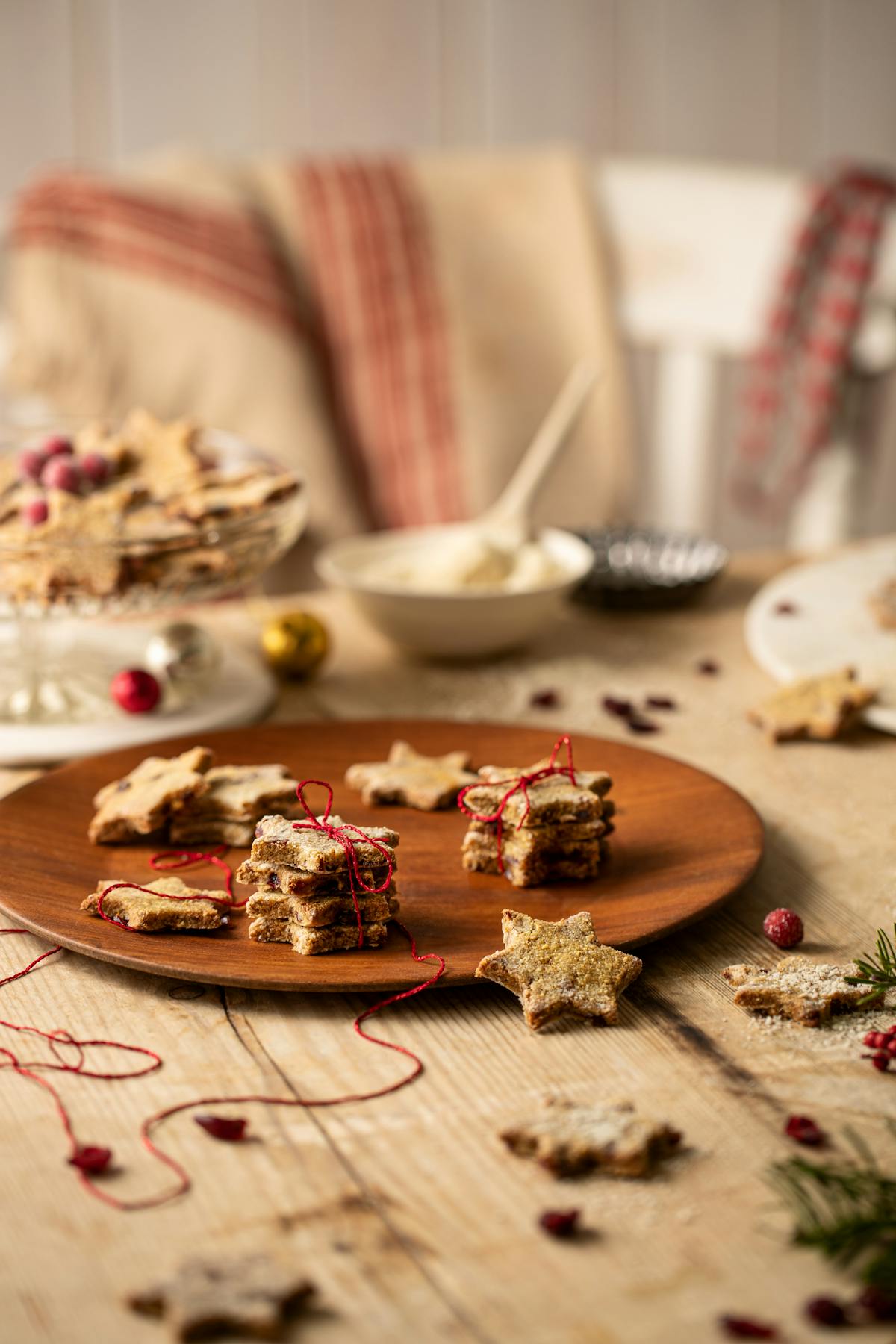 Warning - do not substitute cranberries for raisins. 
While dried cranberries add a delicious fruity flavour to these treats, do not replace them with raisins. Grapes and raisins are not suitable for dogs –– consuming just a few can be dangerous, causing acute renal failure.
Although these treats are made using natural sugars and dog-friendly ingredients,  they're best consumed after a long walk so that your canine companion stays as healthy as possible.
And, we have another treat for you!
Forthglade make delicious wet food, dry food with 100% natural ingredients, nutritious and tasty –– and we have an exclusive discount code for new customers to get 20% off their order. Simply enter HOUSE20 to redeem your discount now.*
Let us know how your dog enjoys their festive treats, and, as always, please share pictures of your cute pets with us. You may have heard of our monthly #TrustedTales Instagram competition. All you need to do is post your pet looking cute on Instagram using the hashtag #TrustedTales to be in with a chance of winning prizes every month.
And remember, it's not just dogs we like to see — we want to see all your furry, feathered and scaled friends, so keep on sharing.
*This discount is set up so that each new customer can use the code once. This entitles them to 20% off the total order placed on Forthglade.com. The code is valid until the 31/12/2019.