As most of the TrustedHousesitters community will know, pets are at the heart of everything we do. So, while we were busy celebrating 10 years of TrustedHousesitters, our resident data wizards were working behind-the-scenes to take a close look at the pets — and people! — who helped to make it happen. 
This 'repawt' looks back on ten years of TrustedHousesitters, exploring data on our pets, pet owners and sitter members. We also delved into some of the finer details around travel, and how our sitter members have been exploring the globe over the past ten years (pre-pandemic).
Below is a summary of some of our findings, but we'd recommend reading the full 10-year repawt by clicking the button below. After all, it's you that made it happen…
Top of the class
Unsurprisingly, our team found that it was mainly cats and dogs ruling the TrustedHousesitters roost, with 40% of all pet owners owning at least one of each.
This was split almost down the middle, with 22% of listings featuring at least one dog, and 18% of listings featuring at least one cat.
Our pet members have been growing in substantial numbers, too! Since we began keeping pets happy at home back in 2010, we've seen well over a 6000% increase in pet member numbers.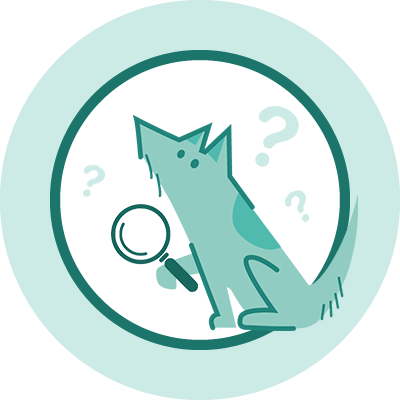 But what about the other 60% of pets? 
As a community of pet lovers, this is quite varied, with pet owners also claiming poultry, fish, farm animals, horses, small pets (such as rabbits or small rodents), birds, and reptiles under their care. 
But, that's not all…
After all, we are a multi pet-loving community! While they are less common than our cat and dog members, over the past decade there have been some slightly more unusual pets keeping happy at home, including ferrets, giant African land snails and an axolotl!

Top dog
We're a nation of dog lovers, and the same couldn't be more true for the TrustedHousesitters community. Can you guess which dog breed was most popular amongst our pet-owning members?
*drumroll please* 
Labrador Retrievers! Well, you didn't think Polo, our official Trusted Mascot, was elected by pure coincidence, did you?
After the mighty Labrador Retriever, our pet owners also owned mixed breeds, Jack Russell Terriers, Golden Retrievers, and Border Collies. 
The cat's pyjamas
With at least 18% of all TrustedHousesitters owning a cat, our data team wanted to delve into the nitty-gritty of all things 'kitty'.
They found that, of all our feline members, 25% were rescue cats, while a further 3% had no clue what breed their kitty was!
Overall, the most popular type of cat breed amongst TrustedHousesitters was mixed breeds, with 20% of all Trusted felines coming under this category. This was closely followed by British Shorthairs, American Shorthairs, Ragdolls and Maine Coons.
What's in a name? 
While our canine and feline friends couldn't be more different in nature, it seems there is little distinction when it comes to naming our pets, with the list of top 10 names for cats and dogs baring many similarities. 
For example, the name Bella was the most popular amongst dogs, while it came in third for cats. Charlie was also a popular choice, coming in as the second most common name for both cats and dogs.

Where in the world…? 
As a global community, we have members residing all across the world — but most of our pet owners currently reside in the United Kingdom, roughly 40%. It's on the other side of the pond that you'll find our sitter members, with roughly 35% of all sitters beginning their Trusted journey in the United States.
A pet-loving community
It's true that our owner members are a real pet-loving bunch, but out there somewhere is one pet owner with 38 pets(!), keeping them firmly on their paws. This menagerie of pets includes dogs, cats, horses, fish, poultry, farm animals, birds, and small pets.
Meanwhile, on the sitter side of the network, it was one pet-sitting pair from Singapore who racked up the most sits of all our sitter members, with an impressive 104 sits under their belt.
For more insights into the wonderful world of TrustedHousesitters, make sure to download our full pet-sitting report by clicking the button above.

Join the conversation
Share advice, find support, and discuss all things house sitting, pets, travel, and more on TrustedHousesitters' Community Forum — the perfect place for those sharing a love of pets and travel to come together.