With National Pet Obesity Awareness Day approaching on 9th October, we're reminded that weight gain in pets is a very real issue. With studies by The Association for Pet Obesity Prevention in 2018 stating that over half of all dogs and cats are classed as obese, there's no better time to assess how healthy your dog's weight is and kick-start their healthy future. 
1. Speak to your vet
There can be a number of reasons why your dog may be on the heavier side, so it's best to head to the vet. They can rule out any undiagnosed medical conditions and for information on a diet plan that's best for your pooch, such as daily calorie allowances, advice on specialist diet foods and goal weight.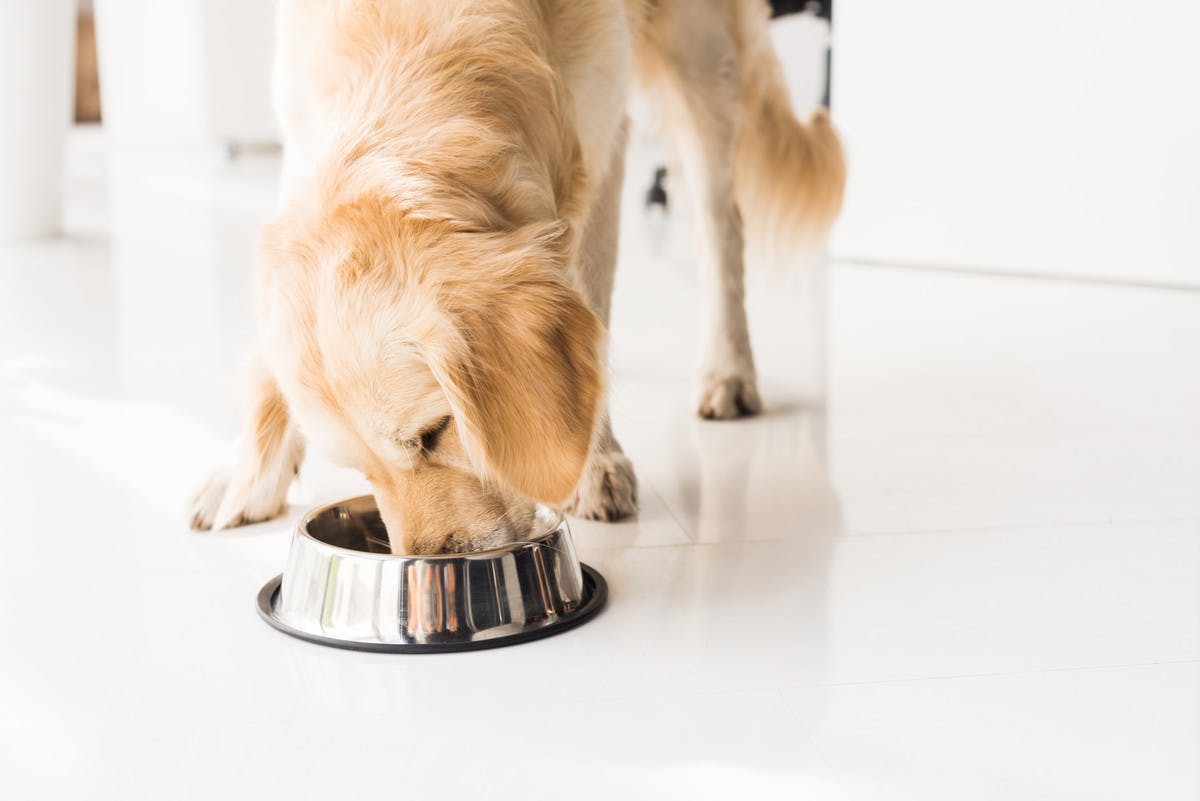 2.Keep track of what they're actually eating...
If you're the one in control of your dog's main meals, it can come as a surprise that they're classed as overweight when you're sure you're feeding them the right amount. However, it all adds up – so whether it's a few scraps of meat from family dinner time, or if you're a multi-pet household and they're stealing their furry pals' leftovers, keep a close eye and note it down in a food diary. This way, you'll be able to see any 'extras' your pup may be getting.
Trusted tip: If there is a chance they're stealing food from another pet, try feeding them separately. This way there's no way your pooch can sneak extra bites from other plates… 
3. Resist begging
It may be easier said than done, but one of the most straightforward ways to help your pooch lose excess weight is to resist their pleas for food. So, ignore the big, round puppy-dog eyes that tempt you to feed them an unnecessary treat out of affection. It's also important to ensure that everyone in the household — whether it's your family, friends, or your sitter — is aware that your dog is on a diet to ensure everyone is on board with your pooch's diet plan.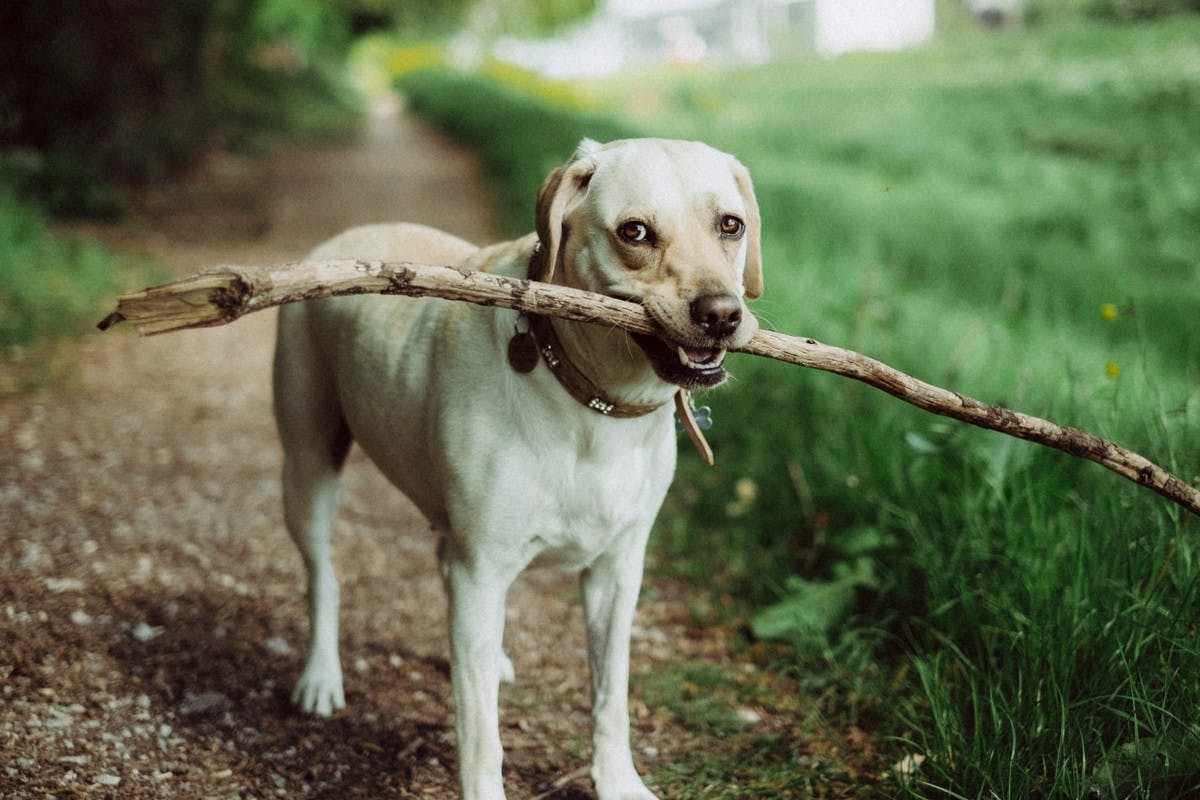 4. Get walking! 
Dogs love to get out, so make the most of it. Make sure you're taking them out for at least two walks a day, and get playing.  Simple, active, games such as fetch, lengthy walks and regular circuits of any outdoor space you have throughout the day are fantastic ways to keep your dog both entertained and healthy. Remember, outdoor exercise is vital for dogs, but every dog is unique — if you have an elderly dog or one with a medical condition, be sure to check with your vet first for advice on what's healthy for your dog. 
5. Consider how you reward them
When training your dog you may reward them with food, but try to offer them high-protein, or healthy treats so that they're not consuming too many extra calories. For example, a piece of plain rice cake or a piece of fresh apple or carrot makes a great choice. Alternatively, show them some love! A belly-rub or playing fetch with them to reward their good behaviour are great non-food related options that your dog is sure to love.

Finally, it's about patience. Your dog will be used to their eating and exercising habits, so it's important that you remain patient whilst they adjust. Just like it can be for humans, diets can be tricky to adjust to initially, but eventually, it becomes the norm. Remember, be sure to take your dog for regular check-ups with your vet so you can check in on their progress to ensure they're on the right track to a healthy weight and a longer, happier life.