If you're craving something a little different this festive season and don't fancy repeating the same routine, then why not consider an alternative to the traditional yuletide festivities. From house and pet sitting in a new location to being a tourist in your own town, here are our alternative ways to spend Christmas…   
1. Volunteer for charity, or pop in to visit a neighbour
Give back to the community by volunteering for a charity. There are plenty of organisations in need of extra help such as the Salvation Army who deliver hampers to families in need, or Crisis who offer support to those without a home. Alternatively, animal charities such as Cats Protection need volunteers to spend time with shelter animals over the festive period. Visiting a neighbour who is without company, or organise a visit to a hospital ward and visit patients are also great ways to make a difference to what can be a difficult day for some.  
You can find out about places that are in need of help in an area near you here.  
2. Spend time in a new location with pets for company
Animal lover? Help out pet owners in need and enjoy an alternative Christmas by house and pet sitting. The festive period is a popular time of the year for people to go away, but it's not always possible for them to take their beloved pets with them. As a TrustedHousesitters member you could see in the festive season in a new location in exchange for keeping pets happy at home while their owners are away. There are thousands of house sits available over the Christmas period, from exotic locations to city spots and rural locations closer to home, you can enjoy a different kind of Christmas this year –– near or far.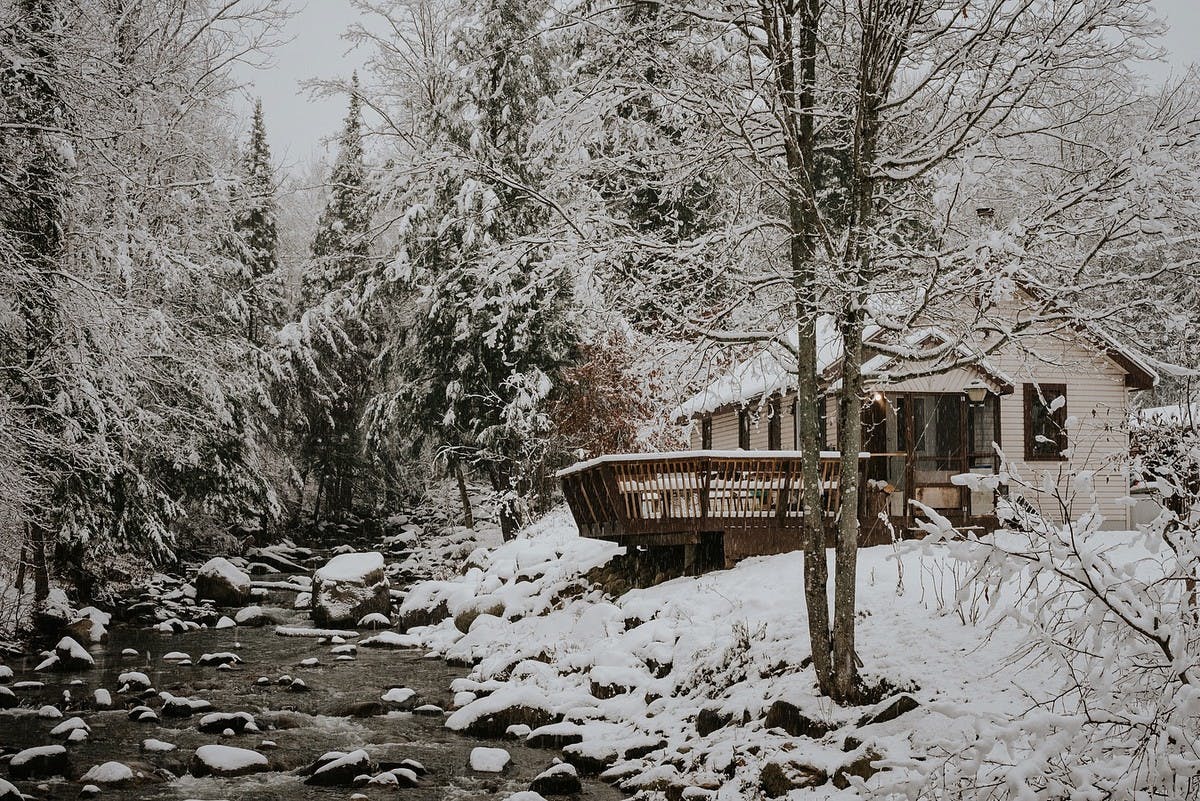 3. Discover something new in the local area 
Christmas Day presents the perfect opportunity to get outside and discover your local area outside of the hustle and bustle of day-to-day life. Although shops and businesses will be mostly shut, you can seek out areas of outstanding natural beauty, sculpture or monuments that you normally overlook and enjoy them undisturbed.  Whether you're based in the city, country or somewhere in between, enjoy a day as a tourist in your home town. 
4. Get back to nature...
If you're tired of spending Christmas sat in front of the TV, then why not head out on a scenic walk? Winter walks don't have to be dreary, and are a great opportunity to bond with family or friends in natural settings. The National Trust have put together the perfectly festive 12 Walks of Christmas across the UK which for you to try – so pull on your walking boots, breathe in some fresh air and soak up spectacular natural scenery.
5. Take time to explore your interests 
It's rare to have a day without the disturbance of the outside world, so spend time exploring an interest or hobby. Whether you've been meaning to listen to a particular album, build your knowledge in a particular subject, or find time to draw or write, now's the perfect time. 
If you're stuck in a Christmas rut, then try out an alternative this year. 'Tis the season for new starts, after all, so why not try something new?
If you're interested in house or pet sitting this Christmas, take a look at our available sits.