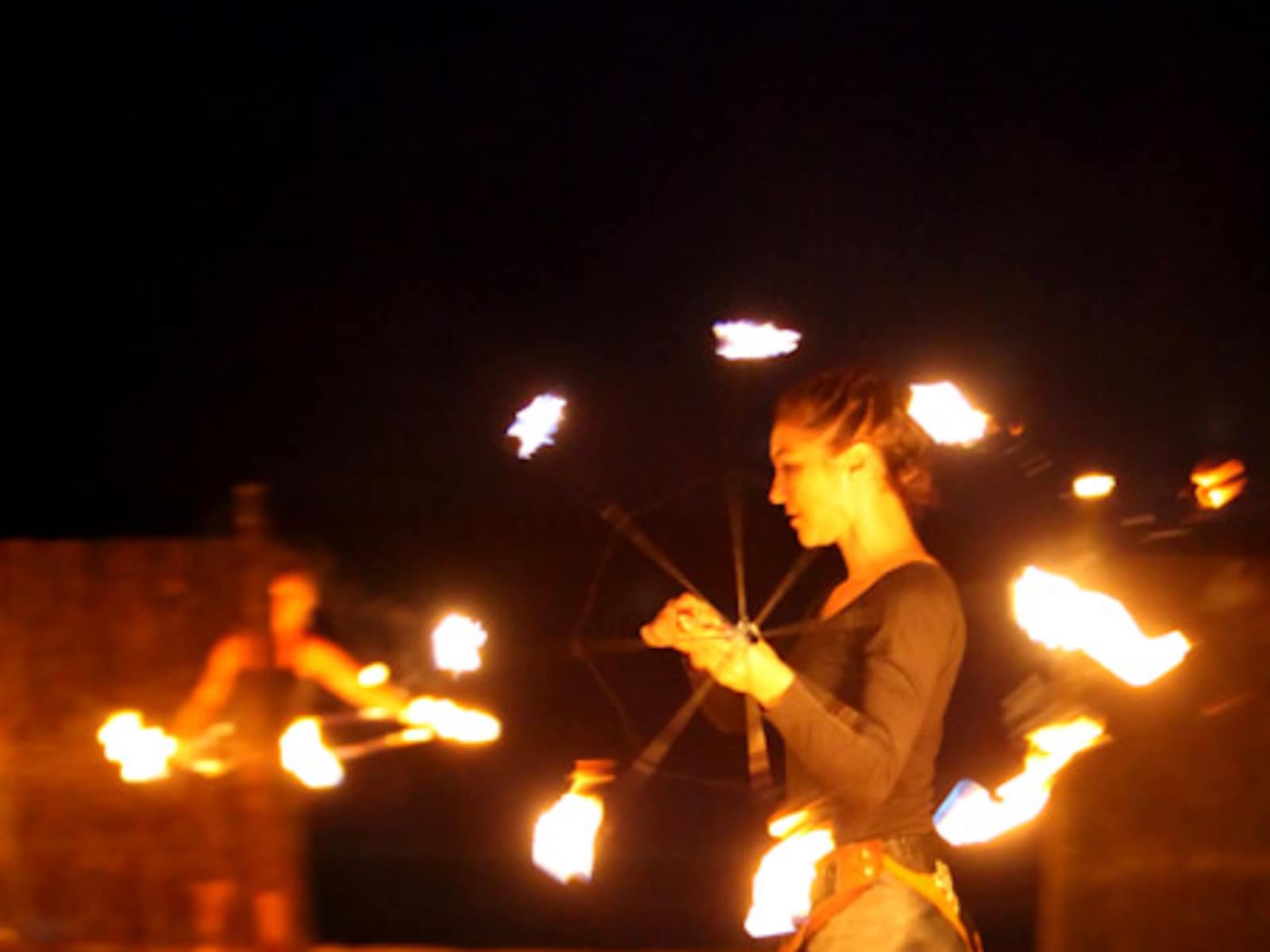 Eva
Caring, clean, campanion for your house and pets :)
Mullumbimby, New South Wales, Australia
About Eva
Hi fellow Earthlings :)
This is my first time online house sitting. I am interested in sustainability, growing food and self sufficiency.
I love to read books, knit, garden, and cook.
I am currently working part time and looking to travel, though for now looking for temporary house sitting jobs whilst I contemplate my journey..
I am an alturi...
Hi fellow Earthlings :)
This is my first time online house sitting. I am interested in sustainability, growing food and self sufficiency.
I love to read books, knit, garden, and cook.
I am currently working part time and looking to travel, though for now looking for temporary house sitting jobs whilst I contemplate my journey..
I am an alturistic young women whom is in transistion and happy to look after your house, garden or pets :) I have previous experience house and pet sitting, however only via friends/family. i have great character references if need be, and a police check for your peace of mind and security. I hope i am able to get the ball rolling asap, as to build a positive online reference list from trusted house sitters and to start the new chapter of life in an adventurous way :) i am available to sit for the entire year of 2018.
Thank you all,
love and light
Eva x
Why I want to house sit
Hi wonderful earthlings,
i would love to house sit, as i am currently in transition and would love to be in the company of and cuddle your cosy companions :) i am currently living in the northern rivers, and looking for a retreat as i ponder the new direction of life. This platform provides the perfect opportunity to reflect and recalibrate my direction, as i journey towards self sufficiency and a more stable life style. i love to garden also if anyone needs some basic gardening done whilst away. i have got personal references as well as 1x from air bnb (as iv only done one stay over) if that is relevant here.
i feel i would be an ideal carer for your house and pets whilst away or on holidays, as i am a clean tidy individual whom appreciates a well loved environment/space. i have a police check if that is required :)
My experience
Previously i have house and pet sat for friends however not via the internet.
i have looked after dogs, cats, fish, turtles, goats( which i milked) chickens, rabbits, turkey's and pigs.
some of which was on a farm in the northern rivers.
i can provide 3 references via pet sitting and multiple character references to get the ball rolling as this is my first time with trusted house sitters, or any online house sitting platform. i have once done an air bnb on my way from Victoria to N.S.W and have 1x reference there if you need.
thank you
External references (1)
Susie - House / Pet sitting Reference

28 March 2018

Eva has been an amazing loyal friend for the last 12 years. She is very possitive and reliable for all aspects of life. She has also minded my house whilest iv been away ,careing for my garden, animals and genral house tidyness. She would be honnered to provide you with the upmost respect and sec...

Eva has been an amazing loyal friend for the last 12 years. She is very possitive and reliable for all aspects of life. She has also minded my house whilest iv been away ,careing for my garden, animals and genral house tidyness. She would be honnered to provide you with the upmost respect and security you need when your leaving you place to have some much needed time away. Eva would be contactable throughout her stay and also very adaptable to cater for the many indvidual things each house will need.

Organised

Reliable

Self-sufficient

Tidy

Pet care
About Eva
Hi fellow Earthlings :)
This is my first time online house sitting. I am interested in sustainability, growing food and self sufficiency.
I love to read books, knit, garden, and cook.
I am currently working part time and looking to travel, though for now looking for temporary house sitting jobs whilst I contemplate my journey..
I am an alturistic young women whom is in transistion and happy to look after your house, garden or pets :) I have previous experience house and pet sitting, however only via friends/family. i have great character references if need be, and a police check for your peace of mind and security. I hope i am able to get the ball rolling asap, as to build a positive online reference list from trusted house sitters and to start the new chapter of life in an adventurous way :) i am available to sit for the entire year of 2018.
Thank you all,
love and light
Eva x
Hi fellow Earthlings :)
This is my first time online house sitting. I am interested in sustainability, growing food and self sufficiency.
I love to read books, knit, garden, and cook.
I am currently working part time and looking to travel, though for now looking for temporary house sitting jobs whilst I contemplate my journey..
I am an alturistic young women whom is in transistion and happy to look after your house, garden or pets :) I have previous experience house and pet sitting, however only via friends/family. i have great character references if need be, and a police check for your peace of mind and security. I hope i am able to get the ball rolling asap, as to build a positive online reference list from trusted house sitters and to start the new chapter of life in an adventurous way :) i am available to sit for the entire year of 2018.
Thank you all,
love and light
Eva x
Why I want to house sit
Hi wonderful earthlings,
i would love to house sit, as i am currently in transition and would love to be in the company of and cuddle your cosy companions :) i am currently living in the northern rivers, and looking for a retreat as i ponder the new direction of life. This platform provides the perfect opportunity to reflect and recalibrate my direction, as i journey towards self sufficiency and a more stable life style. i love to garden also if anyone needs some basic gardening done whilst away. i have got personal references as well as 1x from air bnb (as iv only done one stay over) if that is relevant here.
i feel i would be an ideal carer for your house and pets whilst away or on holidays, as i am a clean tidy individual whom appreciates a well loved environment/space. i have a police check if that is required :)
My experience
Previously i have house and pet sat for friends however not via the internet.
i have looked after dogs, cats, fish, turtles, goats( which i milked) chickens, rabbits, turkey's and pigs.
some of which was on a farm in the northern rivers.
i can provide 3 references via pet sitting and multiple character references to get the ball rolling as this is my first time with trusted house sitters, or any online house sitting platform. i have once done an air bnb on my way from Victoria to N.S.W and have 1x reference there if you need.
thank you
Verifications
Basic level
Email Address, Phone Number, External references (1)
Animal Care Experience
Dogs

Cats

Fish

Poultry

Farm animals

Small pet
Availability
MON
TUE
WED
THU
FRI
SAT
SUN
Preferred Countries
Profile Details
Travelling as a
Single Sitter
Previous house sitting experience
Yes
Member benefits
Sitter is connected to
Vet Advice Line
Vet Advice Line
Member since
February 2018