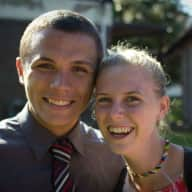 Andre & Sara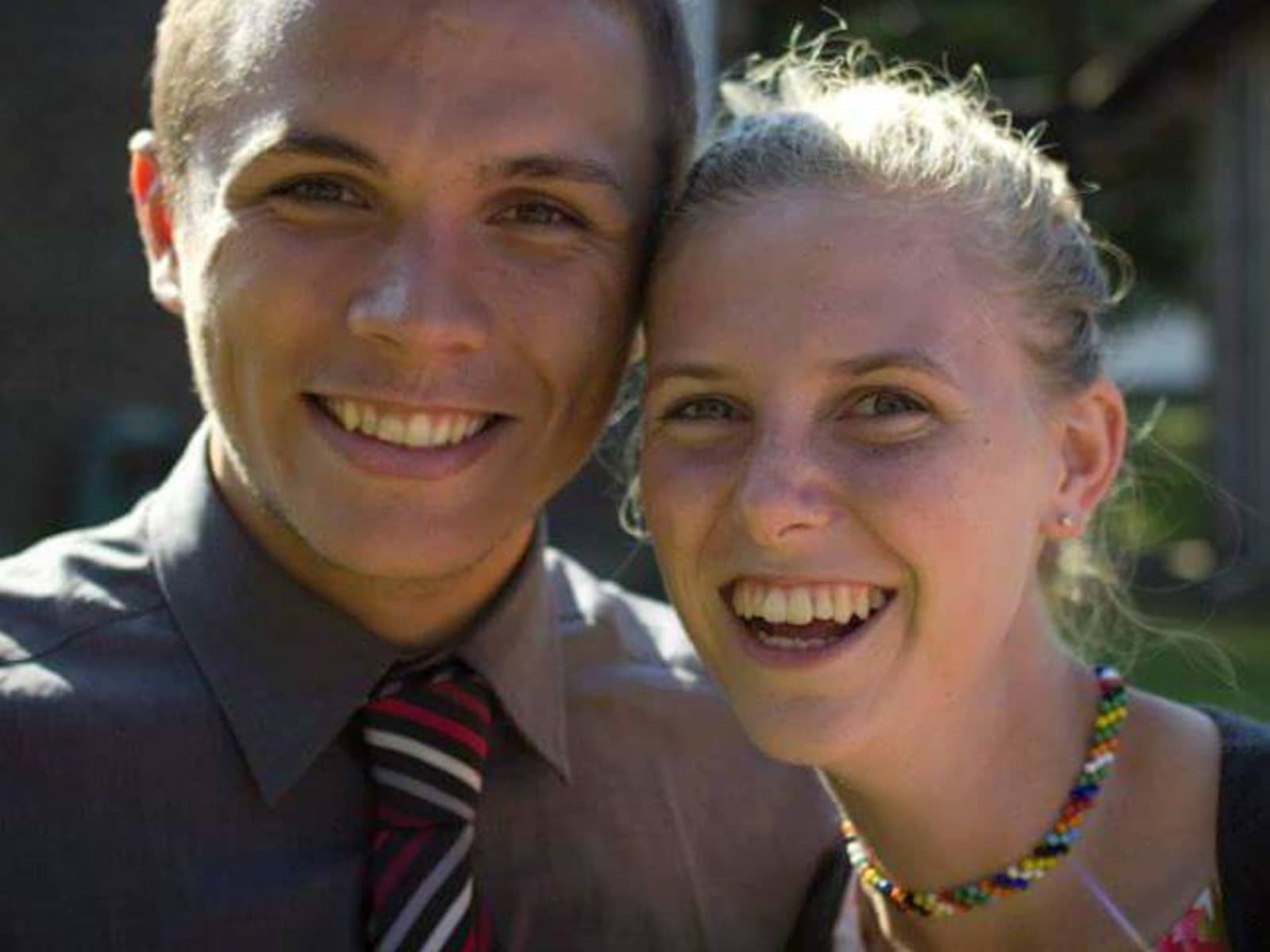 Andre & Sara
We are a married couple in our late 20's. Andre loves dogs & Sara loves cats! We also like travelling and getting to know new places!
Baulkham Hills, New South Wales, Australia
About Andre & Sara
Sara and I have been married 4 years. We initially lived in Newcastle, Australia, but now we live in Sydney together. I (Andre) love sports such as running, football, tennis etc. and I am sometimes successful in getting Sara to join me in doing some exercise (We are currently learning how to play tennis together). Sara and I also enjoy hiking, r...
Sara and I have been married 4 years. We initially lived in Newcastle, Australia, but now we live in Sydney together. I (Andre) love sports such as running, football, tennis etc. and I am sometimes successful in getting Sara to join me in doing some exercise (We are currently learning how to play tennis together). Sara and I also enjoy hiking, road tripping and traveling to new places together. We have our immediate family spread all around the world (UK, Portugal, USA, Bangladesh, Philippines) and so we often travel to visit them.
Sara and I are also very much involved in the lives of our Friends in Sydney, especially our Friends from church.
Thank you for considering us as possible house sitters! :)
Why we want to house sit
Over this next year, Sara and I are considering house sitting for longer periods of time, especially in the area of Sydney as we currently find ourselves in a transitional stage in our lives where this would really suit us.
We will also be looking for short term house sits in different places in the world as we move around visiting family etc.

Both Sara and I love different kinds of animals.
Sara grew up in her family with a bunch of cats, a dog and a monkey and is always ready a snuggle a furry friend!
Andre grew up with a dog(Lucky) who was very much part of our family
when I was growing up, and we also had turtles and fish. Andre especially loves playing with and keeping dogs entertained!

So... taking care of your house and your pets whilst you are away is something we would love to consider doing! :)
Our experience
Neither of us have done "official" housesitting before, such as this website, but we have house sat a few times for friends and family of ours and we also stay at plenty of Airbnb's which sometimes is almost a form of housesitting. So, our experience is limited, however, we really do believe we have the right attitude and character to be housesitters that are reliable and trustworthy. :)
External references (2)
John & Betty - Character Reference

24 July 2018

We have known Andre and Sara for a number of years and have spent time in their home on a number of occasions. Their rented home has always been well presented, neat and tidy and very clean. We have absolute confidence that they will do an excellent job of house sitting for anyone who chooses to...

We have known Andre and Sara for a number of years and have spent time in their home on a number of occasions. Their rented home has always been well presented, neat and tidy and very clean. We have absolute confidence that they will do an excellent job of house sitting for anyone who chooses to have them look after their property and pets. John and Betty

Organised

Reliable

Self-sufficient

Tidy

Janet - Character Reference

24 July 2018

André and Sara are trustworthy people in whom I have utmost confidence. I know they would be excellent house sitters and where necessary, care well for any animals.

André and Sara are trustworthy people in whom I have utmost confidence. I know they would be excellent house sitters and where necessary, care well for any animals.

Organised

Reliable

Self-sufficient

Tidy
About Andre & Sara
Sara and I have been married 4 years. We initially lived in Newcastle, Australia, but now we live in Sydney together. I (Andre) love sports such as running, football, tennis etc. and I am sometimes successful in getting Sara to join me in doing some exercise (We are currently learning how to play tennis together). Sara and I also enjoy hiking, road tripping and traveling to new places together. We have our immediate family spread all around the world (UK, Portugal, USA, Bangladesh, Philippines) and so we often travel to visit them.
Sara and I are also very much involved in the lives of our Friends in Sydney, especially our Friends from church.
Thank you for considering us as possible house sitters! :)
Sara and I have been married 4 years. We initially lived in Newcastle, Australia, but now we live in Sydney together. I (Andre) love sports such as running, football, tennis etc. and I am sometimes successful in getting Sara to join me in doing some exercise (We are currently learning how to play tennis together). Sara and I also enjoy hiking, road tripping and traveling to new places together. We have our immediate family spread all around the world (UK, Portugal, USA, Bangladesh, Philippines) and so we often travel to visit them.
Sara and I are also very much involved in the lives of our Friends in Sydney, especially our Friends from church.
Thank you for considering us as possible house sitters! :)
Why we want to house sit
Over this next year, Sara and I are considering house sitting for longer periods of time, especially in the area of Sydney as we currently find ourselves in a transitional stage in our lives where this would really suit us.
We will also be looking for short term house sits in different places in the world as we move around visiting family etc.

Both Sara and I love different kinds of animals.
Sara grew up in her family with a bunch of cats, a dog and a monkey and is always ready a snuggle a furry friend!
Andre grew up with a dog(Lucky) who was very much part of our family
when I was growing up, and we also had turtles and fish. Andre especially loves playing with and keeping dogs entertained!

So... taking care of your house and your pets whilst you are away is something we would love to consider doing! :)
Our experience
Neither of us have done "official" housesitting before, such as this website, but we have house sat a few times for friends and family of ours and we also stay at plenty of Airbnb's which sometimes is almost a form of housesitting. So, our experience is limited, however, we really do believe we have the right attitude and character to be housesitters that are reliable and trustworthy. :)
Verifications
Standard level
Email Address, Phone Number, External references (2), Identity & Document Check
All Standard Verification checks are carried out by a specialist 3rd Party
Availability
MON
TUE
WED
THU
FRI
SAT
SUN
Preferred Countries
Profile Details
Occupation
Volunteer, Nurse
Previous house sitting experience
Yes
Member benefits
Sitter is connected to
Vet Advice Line
Vet Advice Line