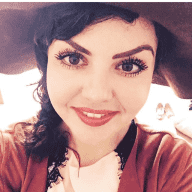 Lucia
Lucia
I am a student form Slovakia been living in Sydney since 2014 ,currently study Marketing of bachelor. Loving Life in Sydney.
Sydney, New South Wales, Australia
About Lucia
Hello lovely humans,


My name is Lucia , I am coming from Slovakia ( The Lovely big little country )

Been in Sydney since 2014, I am currently study bachelor of business specialization Marketing / Management.

I am enjoying organic food, dancing self-educations, long walks reading a books, swimming in the ocean.

I also love drawing & taking ...
Hello lovely humans,


My name is Lucia , I am coming from Slovakia ( The Lovely big little country )

Been in Sydney since 2014, I am currently study bachelor of business specialization Marketing / Management.

I am enjoying organic food, dancing self-educations, long walks reading a books, swimming in the ocean.

I also love drawing & taking pictures & fashion.

I am occasionally doing yoga too & running.

I used to work for Zara, ( so greatfull for this experiences ) however at the moment I am taking some time of from working.

Love,

Lucia
Why I want to house sit
I like to enjoy a new areas of Sydney and looking after the sweet pets very much :))
My experience
Hello I am Lucia,

I am a student coming form Slovakia.

I am currently studying bachelor of Marketing.

In past I have been house-sitting for 6 weeks, while my friends were travelling Europe.

I have been looking after their lovely cat ( Kafka ).

I love animal and I am very respectful to people homes. ( I am clean & tidy )


Lucia XOXO
About Lucia
Hello lovely humans,


My name is Lucia , I am coming from Slovakia ( The Lovely big little country )

Been in Sydney since 2014, I am currently study bachelor of business specialization Marketing / Management.

I am enjoying organic food, dancing self-educations, long walks reading a books, swimming in the ocean.

I also love drawing & taking pictures & fashion.

I am occasionally doing yoga too & running.

I used to work for Zara, ( so greatfull for this experiences ) however at the moment I am taking some time of from working.

Love,

Lucia
Hello lovely humans,


My name is Lucia , I am coming from Slovakia ( The Lovely big little country )

Been in Sydney since 2014, I am currently study bachelor of business specialization Marketing / Management.

I am enjoying organic food, dancing self-educations, long walks reading a books, swimming in the ocean.

I also love drawing & taking pictures & fashion.

I am occasionally doing yoga too & running.

I used to work for Zara, ( so greatfull for this experiences ) however at the moment I am taking some time of from working.

Love,

Lucia
Why I want to house sit
I like to enjoy a new areas of Sydney and looking after the sweet pets very much :))
My experience
Hello I am Lucia,

I am a student coming form Slovakia.

I am currently studying bachelor of Marketing.

In past I have been house-sitting for 6 weeks, while my friends were travelling Europe.

I have been looking after their lovely cat ( Kafka ).

I love animal and I am very respectful to people homes. ( I am clean & tidy )


Lucia XOXO
Availability
MON
TUE
WED
THU
FRI
SAT
SUN
Preferred Countries
Profile Details
Travelling as a
Single Sitter
Previous house sitting experience
Yes
Member since
September 2016