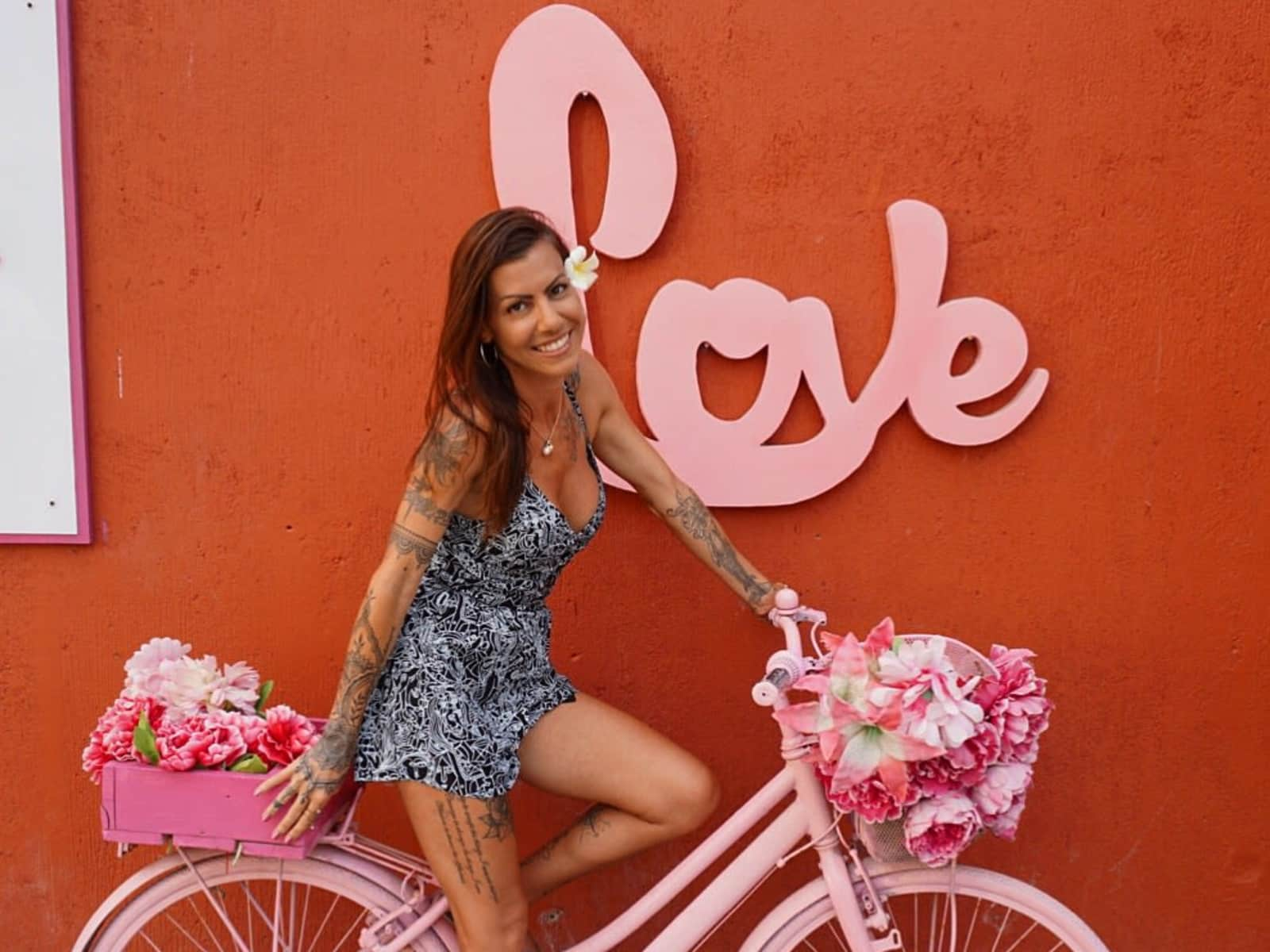 Cris
Experienced, organized and caring house/pet sitter
Gold Coast, Queensland, Australia
About Cris
Hi, my name is Cristy
I am freelancing at the moment which means I may work from home at times or at specified locations which have suitable work.
Mainly I work as a fitness trainer, writer and ESL teacher.
I'm hard working, responsible and have a happy disposition.
I understand people's concerns on leaving their homes and pets in the care of a...
Hi, my name is Cristy
I am freelancing at the moment which means I may work from home at times or at specified locations which have suitable work.
Mainly I work as a fitness trainer, writer and ESL teacher.
I'm hard working, responsible and have a happy disposition.
I understand people's concerns on leaving their homes and pets in the care of another person, so I try to be available as much as possible via phone/WhatsApp to keep open communication.
I hope to be able to help and in return have a lovely place to call home for a short time :)
Why I want to house sit
I enjoy house sitting for a variety of reasons:
-as a change of scenery
-an opportunity to travel to different locations
-a chance to have a pet for a while since I move too often to have my own
-a love of helping people
My experience
I have done various assignments over the years:
- cared for a large dog in a house located in the NSW Central Coast (2 weeks)
- cared for an elderly small dog in a house located in Tweed Heads, NSW (two separate occasions - 6 weeks and 1 week)
- cared for an energetic young staffy in a house located in Cairns, North QLD (3 weeks)
- at the moment I'm helping a friend at her house with general cleaning, childcare and looking after her cat while she works full time hours
External references (1)
Ryan - House / Pet sitting Reference

03 September 2018

Cristy was a full-time carer for my 10year old Black lab while I was away in the UK for 2 months. During that time she looked after him as well as I could have hoped, giving him lots of love and attention, feeding him and playing with him daily. I received photo's, videos and updates of how he wa...

Cristy was a full-time carer for my 10year old Black lab while I was away in the UK for 2 months. During that time she looked after him as well as I could have hoped, giving him lots of love and attention, feeding him and playing with him daily. I received photo's, videos and updates of how he was doing throughout my trip which gave me lots of piece of mind knowing he was being well taken care of.

I would definitely recommend Cristy to look after anyone's pets as she's an animal lover and looks after other peoples pets as if they were her own :)

Organised

Reliable

Self-sufficient

Tidy

Pet care
About Cris
Hi, my name is Cristy
I am freelancing at the moment which means I may work from home at times or at specified locations which have suitable work.
Mainly I work as a fitness trainer, writer and ESL teacher.
I'm hard working, responsible and have a happy disposition.
I understand people's concerns on leaving their homes and pets in the care of another person, so I try to be available as much as possible via phone/WhatsApp to keep open communication.
I hope to be able to help and in return have a lovely place to call home for a short time :)
Hi, my name is Cristy
I am freelancing at the moment which means I may work from home at times or at specified locations which have suitable work.
Mainly I work as a fitness trainer, writer and ESL teacher.
I'm hard working, responsible and have a happy disposition.
I understand people's concerns on leaving their homes and pets in the care of another person, so I try to be available as much as possible via phone/WhatsApp to keep open communication.
I hope to be able to help and in return have a lovely place to call home for a short time :)
Why I want to house sit
I enjoy house sitting for a variety of reasons:
-as a change of scenery
-an opportunity to travel to different locations
-a chance to have a pet for a while since I move too often to have my own
-a love of helping people
My experience
I have done various assignments over the years:
- cared for a large dog in a house located in the NSW Central Coast (2 weeks)
- cared for an elderly small dog in a house located in Tweed Heads, NSW (two separate occasions - 6 weeks and 1 week)
- cared for an energetic young staffy in a house located in Cairns, North QLD (3 weeks)
- at the moment I'm helping a friend at her house with general cleaning, childcare and looking after her cat while she works full time hours
Verifications
Basic level
Email Address, Phone Number, External references (1)
Animal Care Experience
Dogs

Cats

Fish

Bird

Small pet
Availability
MON
TUE
WED
THU
FRI
SAT
SUN
Preferred Countries
Profile Details
Travelling as a
Single Sitter
Previous house sitting experience
Yes
Member benefits
Sitter is connected to
Vet Advice Line
Vet Advice Line