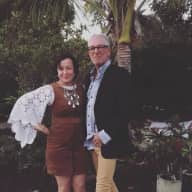 Alison & Hans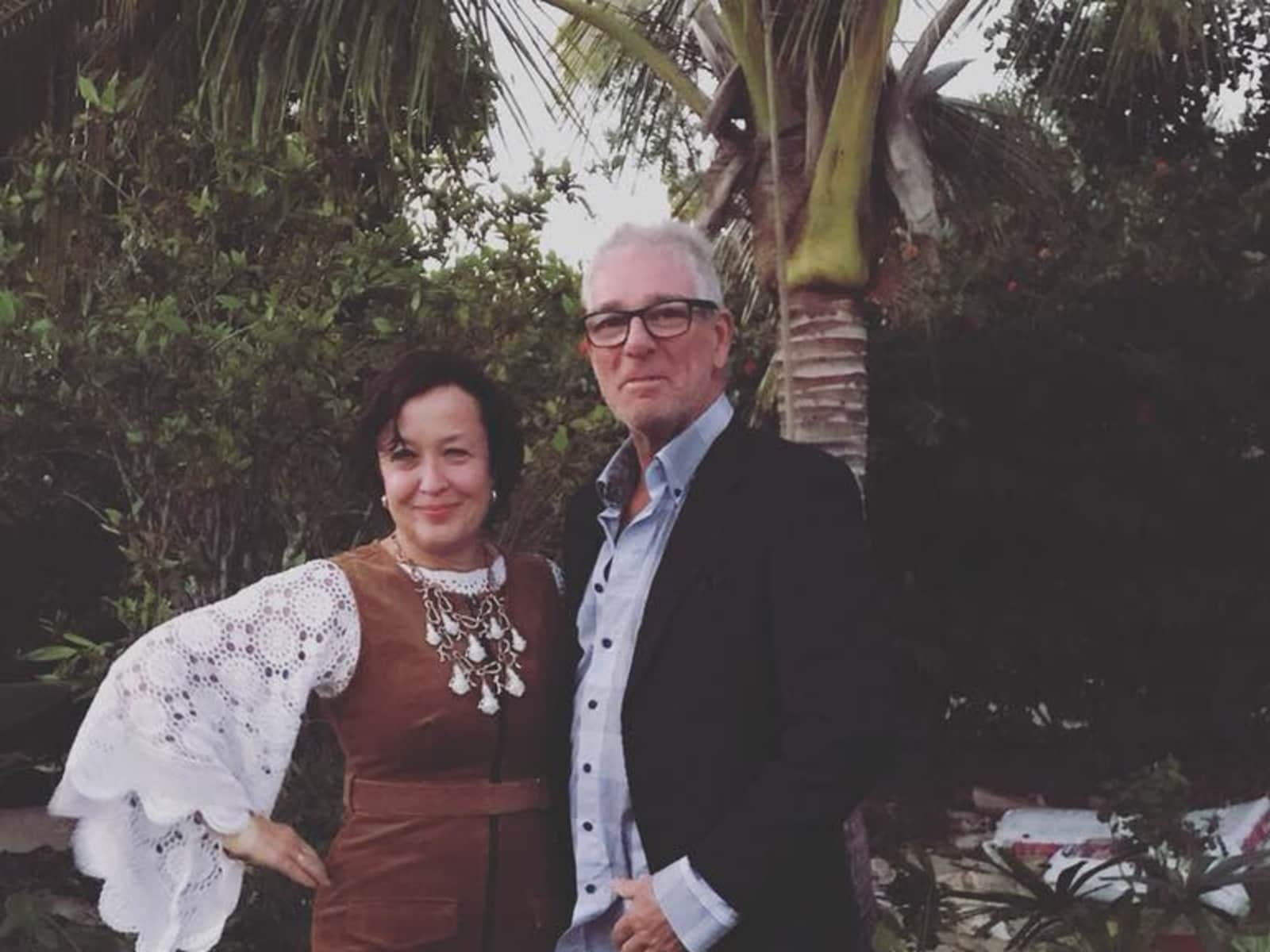 Alison & Hans
Hans and Alison - 50+ Couple who love animals, gardens and professional airbnb hosts
Yeppoon, Queensland, Australia
About Alison & Hans
We are a 50+ couple who would love to housesit for you.
Hans works in the construction industry and is a Trade qualified Carpenter joiner and super handy.
Alison owns a small property business and together we also are airbnb hosts in Rockhampton, Qld https://www.airbnb.com.au/rooms/23702835.
We love animals and have excellent experience with l...
We are a 50+ couple who would love to housesit for you.
Hans works in the construction industry and is a Trade qualified Carpenter joiner and super handy.
Alison owns a small property business and together we also are airbnb hosts in Rockhampton, Qld https://www.airbnb.com.au/rooms/23702835.
We love animals and have excellent experience with large and small animals (birds, reptiles, poultry, dogs, cats, rabbits, horses and more) have 2 12 year old Pomeranians and a cat who are looked after by family while we are travelling.
We are very fit and healthy and delighted to take care of your pets and home
while you are away
Why we want to house sit
Housesitting is a great way for travellers and home owners to connect and ensure your home and pets are given love and care while you are away
Our experience
We are very experienced responsible family orientated, animal loving people.
Alison takes care of vacant properties for absent owners in her work and we are airbnb hosts in Australia - link to our airbnb Wandal Oasis https://www.airbnb.com.au/rooms/23702835.
Hans is a senior construction worker with hands on leadership skills current working on a luxury riverfront property development in Rockhampton
About Alison & Hans
We are a 50+ couple who would love to housesit for you.
Hans works in the construction industry and is a Trade qualified Carpenter joiner and super handy.
Alison owns a small property business and together we also are airbnb hosts in Rockhampton, Qld https://www.airbnb.com.au/rooms/23702835.
We love animals and have excellent experience with large and small animals (birds, reptiles, poultry, dogs, cats, rabbits, horses and more) have 2 12 year old Pomeranians and a cat who are looked after by family while we are travelling.
We are very fit and healthy and delighted to take care of your pets and home
while you are away
We are a 50+ couple who would love to housesit for you.
Hans works in the construction industry and is a Trade qualified Carpenter joiner and super handy.
Alison owns a small property business and together we also are airbnb hosts in Rockhampton, Qld https://www.airbnb.com.au/rooms/23702835.
We love animals and have excellent experience with large and small animals (birds, reptiles, poultry, dogs, cats, rabbits, horses and more) have 2 12 year old Pomeranians and a cat who are looked after by family while we are travelling.
We are very fit and healthy and delighted to take care of your pets and home
while you are away
Why we want to house sit
Housesitting is a great way for travellers and home owners to connect and ensure your home and pets are given love and care while you are away
Our experience
We are very experienced responsible family orientated, animal loving people.
Alison takes care of vacant properties for absent owners in her work and we are airbnb hosts in Australia - link to our airbnb Wandal Oasis https://www.airbnb.com.au/rooms/23702835.
Hans is a senior construction worker with hands on leadership skills current working on a luxury riverfront property development in Rockhampton
Verifications
Email Address, Phone Number
Animal Care Experience
Dogs

Cats

Reptiles

Horses

Fish

Poultry

Bird

Small pet
Availability
MON
TUE
WED
THU
FRI
SAT
SUN
Preferred Countries
Profile Details
Occupation
Principal/Sales Agent, Tradesperson Carpenter
Previous house sitting experience
Yes
Member benefits
Sitter is connected to
Vet Advice Line
Vet Advice Line