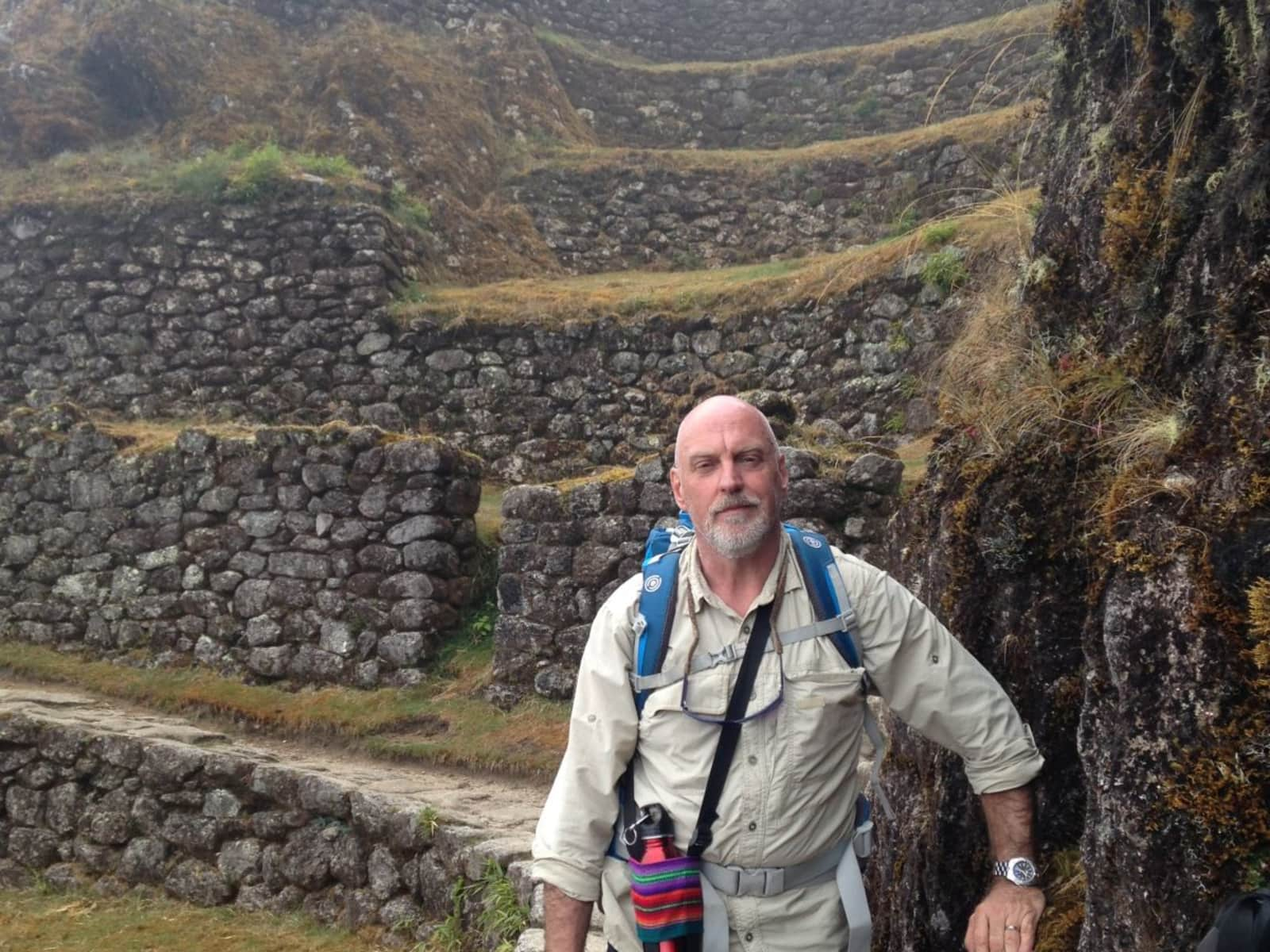 Peter
Looking for a longer term sit near Eltham
Eltham, Victoria, Australia
About Peter
I am a 55 year old non smoker who enjoys a quiet life. A homebody if you like. I practice Yoga twice a week in the Diamond Creek area. I like to stay healthy and fit.
I am looking for longer term sits.
I have a Police Check ,and a WWC check required as part of my previous volunteer experience with St Vincent De Paul and Orange Sky Laundry
I c...
I am a 55 year old non smoker who enjoys a quiet life. A homebody if you like. I practice Yoga twice a week in the Diamond Creek area. I like to stay healthy and fit.
I am looking for longer term sits.
I have a Police Check ,and a WWC check required as part of my previous volunteer experience with St Vincent De Paul and Orange Sky Laundry
I currently live in Eltham and would like a sit any where 30mins south of there or down near my work in Moorabbin
I did a trade as a younger man and have kept my hand in. I am more than capable of carrying out running maintenance and repairs with your approval to minimise your operating costs
Why I want to house sit
I want to house sit to provide a mutual benefit to myself and peace of mind to homeowners
The benefit for me would be minimal cost of living and for the home owner some peace of mind that their home will be looked after
My experience
I have owned my own homes for 39 years. I am a plumber by trade. I work as an estimator now and have been in the building industry for 38 years
I have done all the repairs to our houses and completed or managed a number of renovations
I am happy to carry out minor maintenance and repairs or project manage and arrange any renovation or repair works that you may want done whilst you're away
External references (1)
Jim - Character Reference

03 October 2017

I have known Peter Galtry for more than 40 years; from High School.
We have been in regular contact for this whole period.
I know Peter to be a reliable and trustworthy individual.
I thoroughly recommend Peter as a house-sitter.

I have known Peter Galtry for more than 40 years; from High School.
We have been in regular contact for this whole period.
I know Peter to be a reliable and trustworthy individual.
I thoroughly recommend Peter as a house-sitter.

Organised

Reliable

Self-sufficient

Tidy
About Peter
I am a 55 year old non smoker who enjoys a quiet life. A homebody if you like. I practice Yoga twice a week in the Diamond Creek area. I like to stay healthy and fit.
I am looking for longer term sits.
I have a Police Check ,and a WWC check required as part of my previous volunteer experience with St Vincent De Paul and Orange Sky Laundry
I currently live in Eltham and would like a sit any where 30mins south of there or down near my work in Moorabbin
I did a trade as a younger man and have kept my hand in. I am more than capable of carrying out running maintenance and repairs with your approval to minimise your operating costs
I am a 55 year old non smoker who enjoys a quiet life. A homebody if you like. I practice Yoga twice a week in the Diamond Creek area. I like to stay healthy and fit.
I am looking for longer term sits.
I have a Police Check ,and a WWC check required as part of my previous volunteer experience with St Vincent De Paul and Orange Sky Laundry
I currently live in Eltham and would like a sit any where 30mins south of there or down near my work in Moorabbin
I did a trade as a younger man and have kept my hand in. I am more than capable of carrying out running maintenance and repairs with your approval to minimise your operating costs
Why I want to house sit
I want to house sit to provide a mutual benefit to myself and peace of mind to homeowners
The benefit for me would be minimal cost of living and for the home owner some peace of mind that their home will be looked after
My experience
I have owned my own homes for 39 years. I am a plumber by trade. I work as an estimator now and have been in the building industry for 38 years
I have done all the repairs to our houses and completed or managed a number of renovations
I am happy to carry out minor maintenance and repairs or project manage and arrange any renovation or repair works that you may want done whilst you're away
Verifications
Standard level
Email Address, Phone Number, External references (1), Identity & Document Check
All Standard Verification checks are carried out by a specialist 3rd Party
Animal Care Experience
Dogs
Availability
MON
TUE
WED
THU
FRI
SAT
SUN
Preferred Countries
Profile Details
Travelling as a
Single Sitter
Previous house sitting experience
No
Member benefits
Sitter is connected to
Vet Advice Line
Vet Advice Line