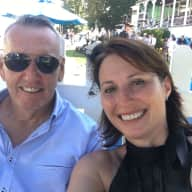 Donna & Tom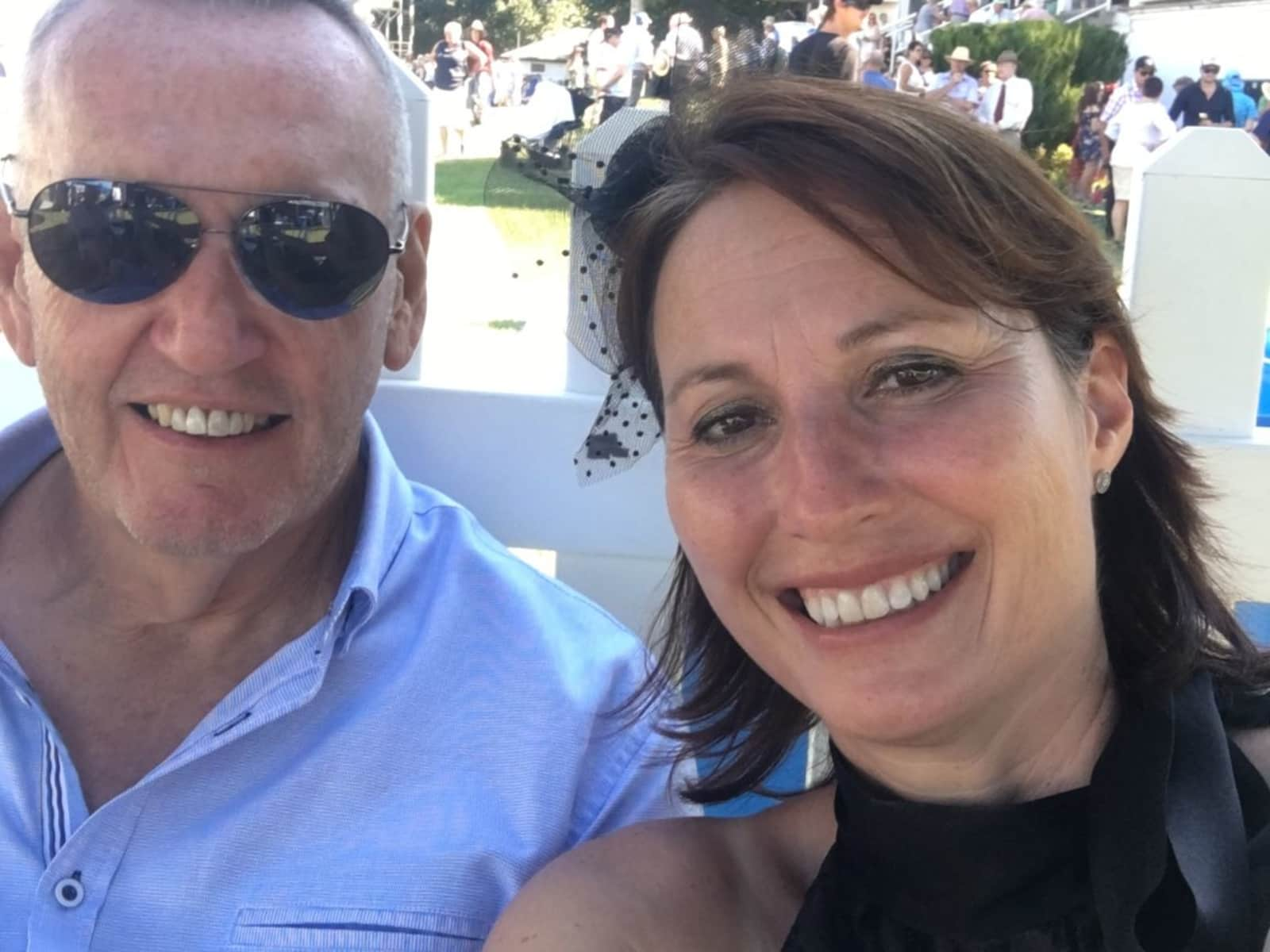 Donna & Tom
Honest ,professional and reliable
Corryong, Victoria, Australia
About Donna & Tom
Hi,
We are a very honest, professional and energetic couple that love travel,fishing,and the outdoors.
With Backgrounds in Pharmaceuticals and owning a clothing manufacturing/sales business we know what hard work is all about!
We are very pedantic when it comes to our homes - one in the inner suburbs of Melbourne and one in the North east region...
Hi,
We are a very honest, professional and energetic couple that love travel,fishing,and the outdoors.
With Backgrounds in Pharmaceuticals and owning a clothing manufacturing/sales business we know what hard work is all about!
We are very pedantic when it comes to our homes - one in the inner suburbs of Melbourne and one in the North east region of Victoria. We spend a lot of time gardening, cleaning, and maintaining our homes to a very high standard inside and out.We would always take as much care with someone elses home as we do with ours! We are willing look after pets, as we have had many pets and lots of experience with them in the past.
You will not be disappointed!
Hope to meet with you soon
Why we want to house sit
We spend 6 months on the road travelling . We love to see different parts of Australia and think house and pet sitting is a wonderful way to do this
Our experience
We have looked after houses and caravan park the Northern Territory which included looking after pets
Reviews (1)
Mary Beth - Cardwell, Queensland, Australia

18 October - 24 October 2018

Wonderful people! Donna and Tom went well above the norm of house/pet sitting. They helped me greatly by staying longer than arranged as I had a need to extend. We came home to happy pets, beautifully cleaned house, gardening and even dinner cooked, family recipe kind of dinner.....We only expect...

Wonderful people! Donna and Tom went well above the norm of house/pet sitting. They helped me greatly by staying longer than arranged as I had a need to extend. We came home to happy pets, beautifully cleaned house, gardening and even dinner cooked, family recipe kind of dinner.....We only expected happy pets and got Christmas. Bless you for being so good to us. We will never forget your kindnesses. Please come back! Often! Love to you both

Organised

Reliable

Self-sufficient

Tidy

Pet care
About Donna & Tom
Hi,
We are a very honest, professional and energetic couple that love travel,fishing,and the outdoors.
With Backgrounds in Pharmaceuticals and owning a clothing manufacturing/sales business we know what hard work is all about!
We are very pedantic when it comes to our homes - one in the inner suburbs of Melbourne and one in the North east region of Victoria. We spend a lot of time gardening, cleaning, and maintaining our homes to a very high standard inside and out.We would always take as much care with someone elses home as we do with ours! We are willing look after pets, as we have had many pets and lots of experience with them in the past.
You will not be disappointed!
Hope to meet with you soon
Hi,
We are a very honest, professional and energetic couple that love travel,fishing,and the outdoors.
With Backgrounds in Pharmaceuticals and owning a clothing manufacturing/sales business we know what hard work is all about!
We are very pedantic when it comes to our homes - one in the inner suburbs of Melbourne and one in the North east region of Victoria. We spend a lot of time gardening, cleaning, and maintaining our homes to a very high standard inside and out.We would always take as much care with someone elses home as we do with ours! We are willing look after pets, as we have had many pets and lots of experience with them in the past.
You will not be disappointed!
Hope to meet with you soon
Why we want to house sit
We spend 6 months on the road travelling . We love to see different parts of Australia and think house and pet sitting is a wonderful way to do this
Our experience
We have looked after houses and caravan park the Northern Territory which included looking after pets
Verifications
Email Address, Phone Number
Animal Care Experience
Dogs

Cats

Fish

Poultry

Bird

Small pet
Availability
MON
TUE
WED
THU
FRI
SAT
SUN
Preferred Countries
Profile Details
Previous house sitting experience
Yes
Member benefits
Sitter is connected to
Vet Advice Line
Vet Advice Line
House & pet sitting timeline
Donna and Tom have done 1 house sit since 2016
Cardwell

Australia

Oct 2018