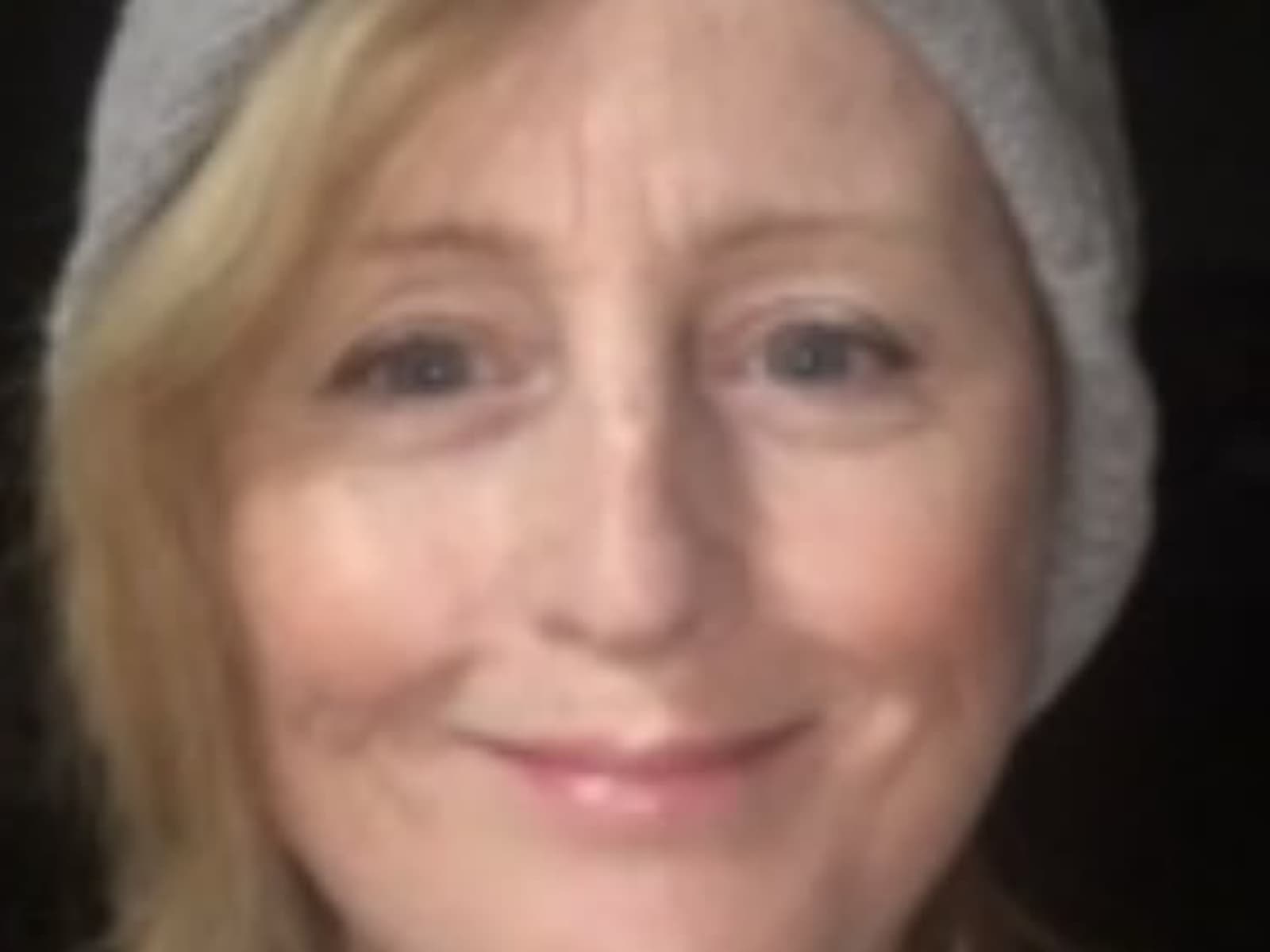 Wendy
Hi Guys My name is Wendy And I'm looking forward to meeting and caring For your precious pets
Parmelia, Western Australia, Australia
About Wendy
Hi , my name is Wendy, I am 59 years old I am a nurse, I work part time , I am a non smoker, and I adore all animals, especially dogs.
I'm looking for something different in my life, I would enjoy looking after your precious pets while your away.
I like a clean and tidy house and I will maintain yours with utmost respect.
I welcome an inter...
Hi , my name is Wendy, I am 59 years old I am a nurse, I work part time , I am a non smoker, and I adore all animals, especially dogs.
I'm looking for something different in my life, I would enjoy looking after your precious pets while your away.
I like a clean and tidy house and I will maintain yours with utmost respect.
I welcome an interview if this suits you.
I have a police clearance as required for nursing
Why I want to house sit
Why do I want to house sit
I want a change in my life
I want to travel without the expense
I love animals and feel I get to experience different places while having the company of your pets
My experience
I have 3 house sits booked for July ,August and September , I will be caring for a rabbit in 1 sit , a cat for house sit number 2 and 2 dogs for my 3rd house sit . I will have references available after these sits are completed
External references (3)
Dianne - House / Pet sitting Reference

01 September 2018

I cannot recommend Wendy highly enough! We recently spent time overseas and Wendy took such great care of our home and particularly lavished affection on our timid and shy cat. Wendy's care and attention was 5 star and really set my mind at ease, knowing our little fur baby was so well looked aft...

I cannot recommend Wendy highly enough! We recently spent time overseas and Wendy took such great care of our home and particularly lavished affection on our timid and shy cat. Wendy's care and attention was 5 star and really set my mind at ease, knowing our little fur baby was so well looked after while we were away!

Organised

Reliable

Self-sufficient

Tidy

Pet care

Felicity - House / Pet sitting Reference

31 August 2018

"My husband and I had the pleasure of having Wendy dog/cat/house sit for us in April 2018. We were ecstatic when she agreed to do it again for us during September this year.

I have always been very anxious about leaving our two cats and dog when we go on holiday but knowing it is Wendy looking ...

"My husband and I had the pleasure of having Wendy dog/cat/house sit for us in April 2018. We were ecstatic when she agreed to do it again for us during September this year.

I have always been very anxious about leaving our two cats and dog when we go on holiday but knowing it is Wendy looking after them makes me so at ease and relaxed knowing they will be looked after so well. Bear our dog absolutely loved Wendy from when she first came around and loved the walks she took him on. Wendy sent us updates and we were able to feel comfortable they were doing well.

The house was totally spotless too when we got back!

We have been very spoilt having Wendy dog/cat/house sit for us to the point where we don't want anybody else other than them to do it in the future! I would recommend Wendy for pet sitting to anyone, she id not only amazing house and pet sitter but such a lovely and genuine person.

Thank you so much!

Felicity and Dave

Organised

Reliable

Self-sufficient

Tidy

Pet care

Colleen - Employment Reference

09 June 2018

I have known Wendy Alvaro for a period of fifteen years, I commend Wendy to be a loyal, kind and conscientious worker and is always willing to do that little extra for other people.
Wendy is a reliable, compassionate nurse who gives the highest standard of care, in her leadership role, and is alw...

I have known Wendy Alvaro for a period of fifteen years, I commend Wendy to be a loyal, kind and conscientious worker and is always willing to do that little extra for other people.
Wendy is a reliable, compassionate nurse who gives the highest standard of care, in her leadership role, and is always co-operative and considerate of all her fellow-workers.
Wendy remains reassuring in stressful situations and has a calming influence under pressure.

Organised

Reliable

Self-sufficient

Tidy
About Wendy
Hi , my name is Wendy, I am 59 years old I am a nurse, I work part time , I am a non smoker, and I adore all animals, especially dogs.
I'm looking for something different in my life, I would enjoy looking after your precious pets while your away.
I like a clean and tidy house and I will maintain yours with utmost respect.
I welcome an interview if this suits you.
I have a police clearance as required for nursing
Hi , my name is Wendy, I am 59 years old I am a nurse, I work part time , I am a non smoker, and I adore all animals, especially dogs.
I'm looking for something different in my life, I would enjoy looking after your precious pets while your away.
I like a clean and tidy house and I will maintain yours with utmost respect.
I welcome an interview if this suits you.
I have a police clearance as required for nursing
Why I want to house sit
Why do I want to house sit
I want a change in my life
I want to travel without the expense
I love animals and feel I get to experience different places while having the company of your pets
My experience
I have 3 house sits booked for July ,August and September , I will be caring for a rabbit in 1 sit , a cat for house sit number 2 and 2 dogs for my 3rd house sit . I will have references available after these sits are completed
Verifications
Enhanced level
Email Address, Phone Number, External references (3), Identity & Document Check, Criminal Background Check (issue date: 18 Jun 2018)
All Standard and Enhanced Verification checks are carried out by a specialist 3rd Party
Animal Care Experience
Dogs

Cats

Fish

Bird

Small pet
Availability
MON
TUE
WED
THU
FRI
SAT
SUN
Preferred Countries
Profile Details
Travelling as a
Single Sitter
Previous house sitting experience
Yes
Member benefits
Sitter is connected to
Vet Advice Line
Vet Advice Line