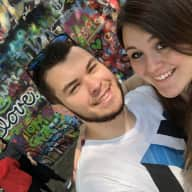 Allorah & Vladimir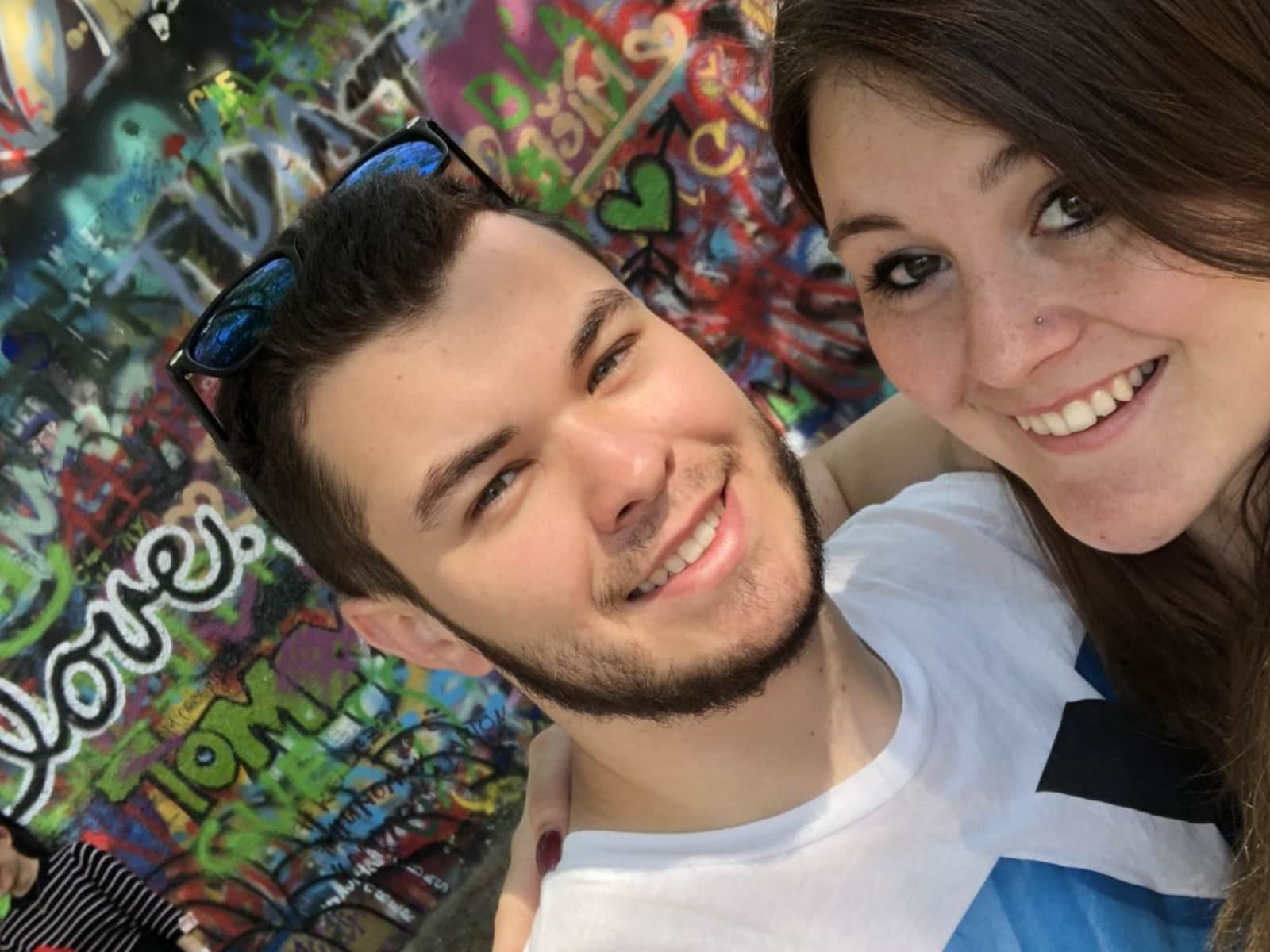 Allorah & Vladimir
We are travellers from Canada looking to protect your home and beloved pets while you're gone in exchange for a place to stay!
Calgary, Alberta, Canada
About Allorah & Vladimir
Hello! We are Vladimir and Allorah, a young couple who loves to travel! We have been together for 3 years now and we have visited about 8 different countries together so far! In our spare time at home in Canada, we like to learn about cars, go for drives and adventures, find new places to explore, meet new people, and of course find the best pla...
Hello! We are Vladimir and Allorah, a young couple who loves to travel! We have been together for 3 years now and we have visited about 8 different countries together so far! In our spare time at home in Canada, we like to learn about cars, go for drives and adventures, find new places to explore, meet new people, and of course find the best places to eat!

We are non-smokers, non-partiers, we prefer to keep our space neat and tidy; we have no problem respecting the property of others. :)
Why we want to house sit
We are living the life travelling through Australia, and we feel that house sitting is the best way for us to see everything that we want to see, as well as meeting new friends along the way! We are huge animal lovers/owners and are looking for the opportunity to visit with your pets as well as protect your home! House sitting will allow us to live more comfortably as we explore instead of living in crammed hotel rooms along our journey! :)
Our experience
Our parents travel a lot, and every time they leave they trust us to look after their homes! We have looked after dogs, cats, reptiles, and fish mostly, though we have experience with many other animals as well! We like to keep the space tidy and leave the homes as clean as we found them. :)
Reviews (5)
Victoria - Beaumaris, Victoria, Australia

21 March - 25 March 2019

We were very fortunate to have Allorah and Vladimir accept our invitation to sit at such short notice and be accomodating enough to arrive a few nights early to stay, meet us in person and make friends with our pets before we left.
After spending only a few hours (Around our crazy work schedul...

We were very fortunate to have Allorah and Vladimir accept our invitation to sit at such short notice and be accomodating enough to arrive a few nights early to stay, meet us in person and make friends with our pets before we left.
After spending only a few hours (Around our crazy work schedule) with them we felt comfortable and confident leaving them to care for both our home & pets. We also gave them the keys to our car because they were only going to be in Melbourne for one week whilst traveling around Australia and we thought they might appreciate some easy transport.
Whilst away they sent us a picture of our happy furry family and kindly offered to pick us up from the airport on our return which we weren't expecting but we're very appreciative and accepted with thanks.
We arrived home to happy relaxed pets and a beautifully clean house just as we'd left it.
Allorah & Vladimir are a really lovely easygoing young couple, yet mature & more responsible than many people around the same age. We actually got to know them a little better after landing back in Melb. Chilling out at home, chatting, dinning and enjoying their company.
We would be happy to have them back anytime.

Organised

Reliable

Self-sufficient

Tidy

Pet care

Sandie - Oatlands, New South Wales, Australia

10 March - 17 March 2019

Allarah and Vladimir were wonderful house and pet sitters. The house was lovely and tidy when we returned , our dogs Sasha and Bailey took to them very quickly and were not stressed at all when we got home. They were very easy to communicate with even when we were away and just wanted to check if...

Allarah and Vladimir were wonderful house and pet sitters. The house was lovely and tidy when we returned , our dogs Sasha and Bailey took to them very quickly and were not stressed at all when we got home. They were very easy to communicate with even when we were away and just wanted to check if there were any problems. I would definately recommend Allorah and Vladimir and would be very happy to have them stay at our home again if the opportunity arose. Thankyou for taking such good care of our puppies!!

Organised

Reliable

Self-sufficient

Tidy

Pet care

Greg - Deagon, Queensland, Australia

30 January - 03 March 2019

Allorah and Vladimir took care of our dog and house for a little over a month. They did a great job. Simba really seemed to like them. He is a large dog and was well cared for while we were away. They kept in touch while we were gone and even asked us about an odd behavior in Simba that they ...

Allorah and Vladimir took care of our dog and house for a little over a month. They did a great job. Simba really seemed to like them. He is a large dog and was well cared for while we were away. They kept in touch while we were gone and even asked us about an odd behavior in Simba that they noticed and were concerned about. The house was clean and tidy when we returned. Allorah and Vladimir were also flexible with our start and end times. We would not hesitate to use them again if the opportunity arose.
Thanks, Greg and Tammy

Organised

Reliable

Self-sufficient

Tidy

Pet care
About Allorah & Vladimir
Hello! We are Vladimir and Allorah, a young couple who loves to travel! We have been together for 3 years now and we have visited about 8 different countries together so far! In our spare time at home in Canada, we like to learn about cars, go for drives and adventures, find new places to explore, meet new people, and of course find the best places to eat!

We are non-smokers, non-partiers, we prefer to keep our space neat and tidy; we have no problem respecting the property of others. :)
Hello! We are Vladimir and Allorah, a young couple who loves to travel! We have been together for 3 years now and we have visited about 8 different countries together so far! In our spare time at home in Canada, we like to learn about cars, go for drives and adventures, find new places to explore, meet new people, and of course find the best places to eat!

We are non-smokers, non-partiers, we prefer to keep our space neat and tidy; we have no problem respecting the property of others. :)
Why we want to house sit
We are living the life travelling through Australia, and we feel that house sitting is the best way for us to see everything that we want to see, as well as meeting new friends along the way! We are huge animal lovers/owners and are looking for the opportunity to visit with your pets as well as protect your home! House sitting will allow us to live more comfortably as we explore instead of living in crammed hotel rooms along our journey! :)
Our experience
Our parents travel a lot, and every time they leave they trust us to look after their homes! We have looked after dogs, cats, reptiles, and fish mostly, though we have experience with many other animals as well! We like to keep the space tidy and leave the homes as clean as we found them. :)
Verifications
Standard level
Email Address, Phone Number, External references (1), Identity
All Standard Verification checks are carried out by a specialist 3rd Party
Animal Care Experience
Dogs

Cats

Reptiles

Horses

Fish

Poultry

Farm animals

Bird

Small pet
Availability
MON
TUE
WED
THU
FRI
SAT
SUN
Preferred Countries
Profile Details
Age
Allorah 22, Vladimir 21
Occupation
Administrator, Student
Previous house sitting experience
Yes
Member benefits
Sitter is connected to
Vet Advice Line
Vet Advice Line
Member since
September 2018
House & pet sitting timeline
Allorah and Vladimir have done 7 house sits since 2018
Beaumaris

Australia

Mar 2019

Oatlands

Australia

Mar 2019

Deagon

Australia

Jan - Mar 2019

Morningside

Australia

Jan 2019

Ashmore

Australia

Jan 2019

Nambour

Australia

Nov 2018 - Jan 2019

Kewarra Beach

Australia

Oct 2018