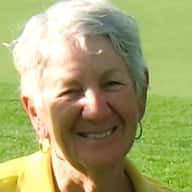 Gisele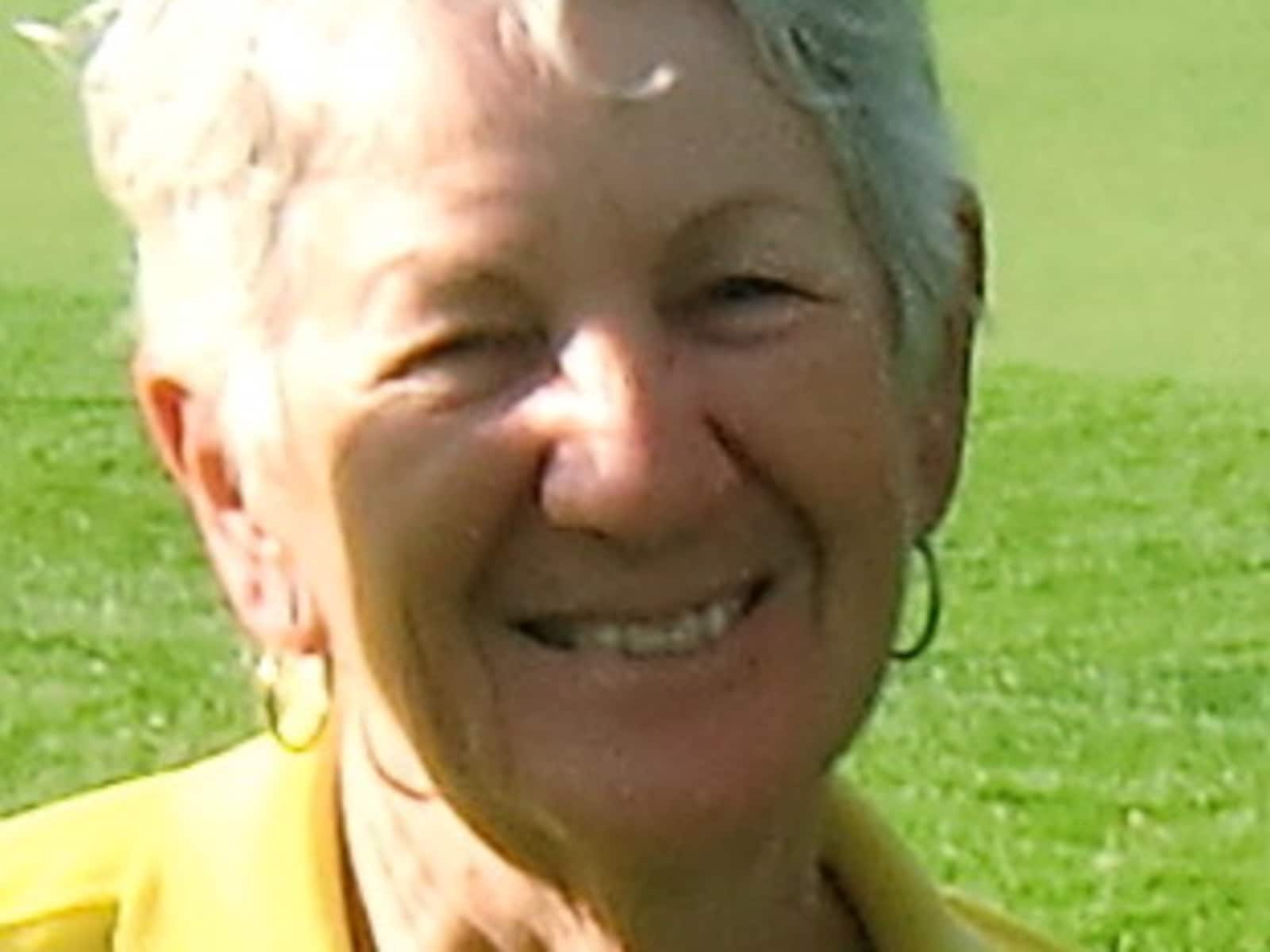 Gisele
Trustworthy, very fit, non-smoker,caring, attentive to pets needs.
Grand Forks, British Columbia, Canada
About Gisele
House sitter

I am a retired nurse of many years experience. I am a responsible, reliable, non-smoker. I was a house owner and ran a B&B for 11yrs.. I have also been a pet owner on a farm with a Rottweiler.and so know how to take care of pets. I am very active healthy woman who loves walking, cycling, golfing.
I have a driver's licence I love ...
House sitter

I am a retired nurse of many years experience. I am a responsible, reliable, non-smoker. I was a house owner and ran a B&B for 11yrs.. I have also been a pet owner on a farm with a Rottweiler.and so know how to take care of pets. I am very active healthy woman who loves walking, cycling, golfing.
I have a driver's licence I love nature ,small towns and also love discovering cities
Why I want to house sit
Why I want to house/pet sit.

I love travelling, have met wonderful people and enjoy learning their culture.

Since I love animals and don't have a pet, it is an opportunity to be a dog/cat companion in their own safe environment and to foster their normal routine and care
My experience
I have taken care of dogs who have some health issues and feel comfortable and experienced to spot changes in pet's behaviours.

I am very active healthy woman who loves walking, cycling, golfing. I was a practitioner of energy work on people and animals and continue to practice where there is a need.

I have a driver's licence I love nature ,small towns and also love discovering cities
Reviews (1)
Frances - Penticton, British Columbia, Canada

07 November - 11 November 2018

Gisele arrived a day ahead to become familiar with Noey's routine and the house. Noey took to Gisele's gentle and caring nature immediately, and it was evident that Gisele was looking forward to spending time with Noey. We kept in touch during the sit so I did not have any concerns.

I returned...

Gisele arrived a day ahead to become familiar with Noey's routine and the house. Noey took to Gisele's gentle and caring nature immediately, and it was evident that Gisele was looking forward to spending time with Noey. We kept in touch during the sit so I did not have any concerns.

I returned home to a clean and orderly home, a happy and relaxed dog, with supper ready to be served.

Though this was Gisele's first sit with Trusted Housesitters.com, she is an experienced sitter. It was a privilege to have her sit, and Noey and I would love to have her return. I highly recommend her to anyone looking for a house sitter.

Organised

Reliable

Self-sufficient

Tidy

Pet care
External references (6)
John & Linda - House / Pet sitting Reference

28 September 2018

Gisele looked after our home in Grand Forks, BC, Canada for approximately 4 months in the winter of 2016. We highly recommend her to house sit any home that requires her services. We came home from Mexico to find our home in perfect order just as we left it. She provided a special touch and we fo...

Gisele looked after our home in Grand Forks, BC, Canada for approximately 4 months in the winter of 2016. We highly recommend her to house sit any home that requires her services. We came home from Mexico to find our home in perfect order just as we left it. She provided a special touch and we found a beautiful bouquet of flowers on our counter. Whomever receives her services would be lucky indeed.

Organised

Reliable

Self-sufficient

Tidy

Pet care

Margret - House / Pet sitting Reference

28 September 2018

In the last two years Gisele has done house and pet sitting for me numerous times.
I do not trust just anybody with my Boxer Max, he has health issues, cardiomyopathy, Gisele did his medication, gave him healing massages and took excellent care of him, she also is the best housekeeper, my house w...

In the last two years Gisele has done house and pet sitting for me numerous times.
I do not trust just anybody with my Boxer Max, he has health issues, cardiomyopathy, Gisele did his medication, gave him healing massages and took excellent care of him, she also is the best housekeeper, my house was spotless when I came home and my Max happy and healthy, what else would anybody want, will use her again and again in the future.

Organised

Reliable

Self-sufficient

Tidy

Pet care

Natasha - House / Pet sitting Reference

21 June 2018

Gisele Leclair has been a dear friend to us for the last three years. She is a wonderful person, very kind and caring. Gisele has done house-sitting and dog-sitting for us numerous times. She always kept our house very clean and tidy. Gisele took great care of our Golden Retriever Tara, taking he...

Gisele Leclair has been a dear friend to us for the last three years. She is a wonderful person, very kind and caring. Gisele has done house-sitting and dog-sitting for us numerous times. She always kept our house very clean and tidy. Gisele took great care of our Golden Retriever Tara, taking her for long walks and keeping Tara well-fed and happy! Gisele even did a therapeutic touch treatments for Tara. We would highly recommend Gisele's services as a dog-sitter/house-sitter to anyone.

Organised

Reliable

Self-sufficient

Tidy

Pet care

Yvonne - House / Pet sitting Reference

20 June 2018

I have known Gisele for 13 years. During this time she has demonstrated to be extremely responsible and committed to anything she becomes involved with. During a transition time in her life, she lived with us in our home for several weeks. While here she was very respectful of all of our posse...

I have known Gisele for 13 years. During this time she has demonstrated to be extremely responsible and committed to anything she becomes involved with. During a transition time in her life, she lived with us in our home for several weeks. While here she was very respectful of all of our possessions, cleaned extremely efficiently and left everything in even better shape than when she first arrived.

Speaking to people Gisele has house sat for and pet sat for they have all been extremely pleased with Gisele and her abilities to follow through with the needs of the home and pet owners.

I do not hesitate to recommend Gisele for any task she takes on. I am sure you would be totally pleased with this outstanding woman.

Most sincerely,

Yvonne
Canada

Organised

Reliable

Self-sufficient

Tidy

Pet care

Lyn - House / Pet sitting Reference

20 June 2018

Gisele is a VERY conscientious, considerate, reliable, caring individual who loves animals. She has kept our dog, Molly, for a month at at time for the past 5 years. When we drop her off we don't ever worry about her as we know she will be well walked, cared for and loved while we are away. One...

Gisele is a VERY conscientious, considerate, reliable, caring individual who loves animals. She has kept our dog, Molly, for a month at at time for the past 5 years. When we drop her off we don't ever worry about her as we know she will be well walked, cared for and loved while we are away. One year, Gisele came to our house to look after Molly, the house was cleaner when we returned than when we left it! I would recommend Gisele as a house/dog sitter to anyone!

Organised

Reliable

Self-sufficient

Tidy

Pet care

David & Sheila - Landlord Reference

16 June 2018

Gisele has been a tennant of mine for overtwo years. We are so pleased and feel we are well blessed to have her. She is an honest and reliable person. Who maintains our appartment in wonderful condition . we can confidently reccomend her to you on any capacity.

Gisele has been a tennant of mine for overtwo years. We are so pleased and feel we are well blessed to have her. She is an honest and reliable person. Who maintains our appartment in wonderful condition . we can confidently reccomend her to you on any capacity.

Organised

Reliable

Self-sufficient

Tidy
About Gisele
House sitter

I am a retired nurse of many years experience. I am a responsible, reliable, non-smoker. I was a house owner and ran a B&B for 11yrs.. I have also been a pet owner on a farm with a Rottweiler.and so know how to take care of pets. I am very active healthy woman who loves walking, cycling, golfing.
I have a driver's licence I love nature ,small towns and also love discovering cities
House sitter

I am a retired nurse of many years experience. I am a responsible, reliable, non-smoker. I was a house owner and ran a B&B for 11yrs.. I have also been a pet owner on a farm with a Rottweiler.and so know how to take care of pets. I am very active healthy woman who loves walking, cycling, golfing.
I have a driver's licence I love nature ,small towns and also love discovering cities
Why I want to house sit
Why I want to house/pet sit.

I love travelling, have met wonderful people and enjoy learning their culture.

Since I love animals and don't have a pet, it is an opportunity to be a dog/cat companion in their own safe environment and to foster their normal routine and care
My experience
I have taken care of dogs who have some health issues and feel comfortable and experienced to spot changes in pet's behaviours.

I am very active healthy woman who loves walking, cycling, golfing. I was a practitioner of energy work on people and animals and continue to practice where there is a need.

I have a driver's licence I love nature ,small towns and also love discovering cities
Verifications
Basic level
Email Address, Phone Number, External references (6)
Availability
MON
TUE
WED
THU
FRI
SAT
SUN
Profile Details
Occupation
Retired nurse, world wide traveller In excelllent health
Travelling as a
Single Sitter
Previous house sitting experience
Yes
Member benefits
Sitter is connected to
Vet Advice Line
Vet Advice Line
Member since
January 2018
House & pet sitting timeline
Gisele has done 1 house sit since 2018
Penticton

Canada

Nov 2018