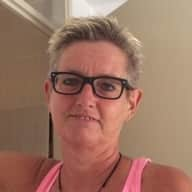 Sylvia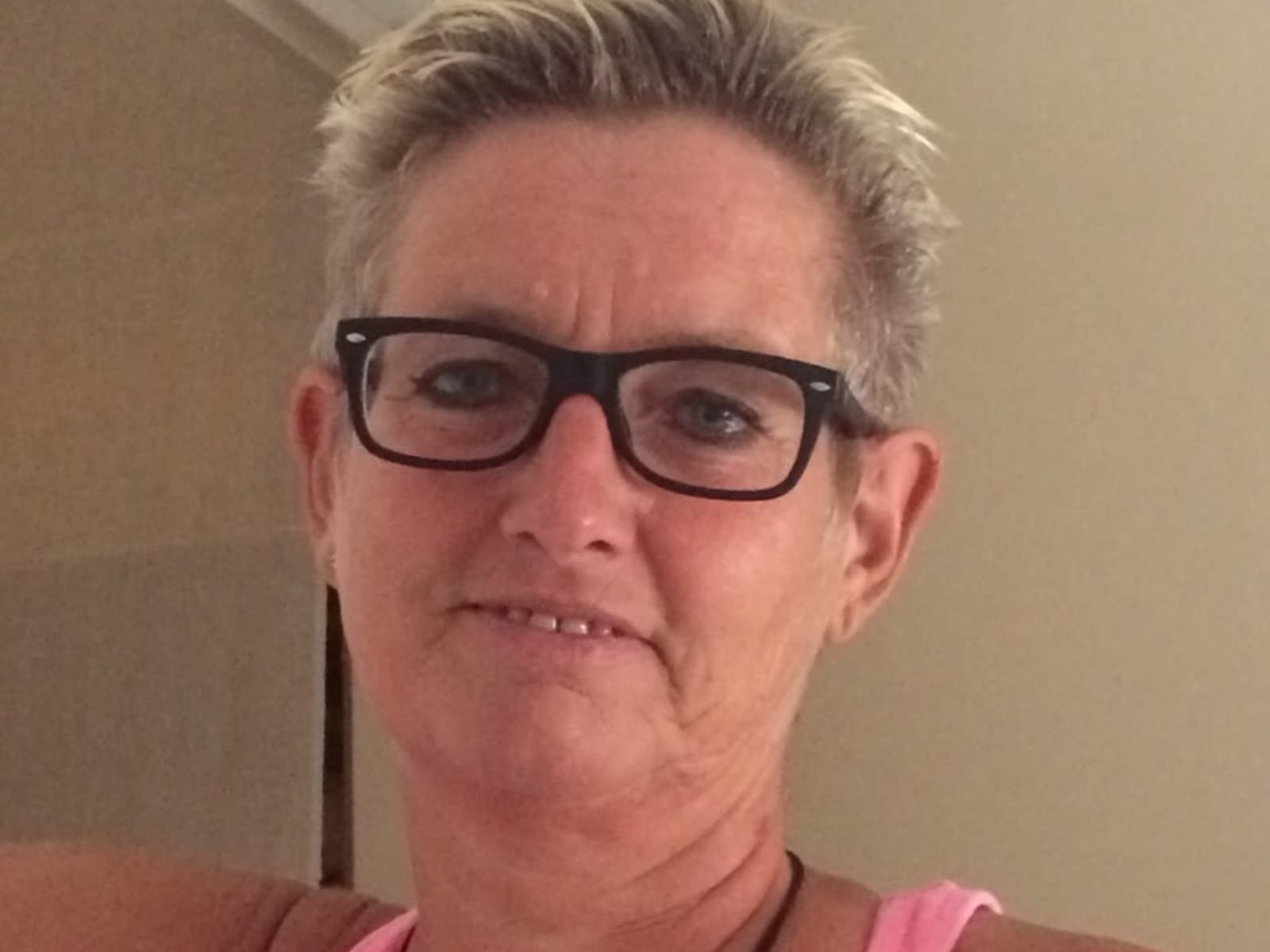 Sylvia
Adventurous, loving, honest and trustworthy, non-smoking, very creative and self supporting woman.
Delft, Netherlands
About Sylvia
Hi I'm Sylvia and I.......

– am an artist and a very handy non smoking woman thus know how to take good care of your home.
– have also been a pet owner, and still have my linoleated parakeet Billy, so I know how to care for your animals.
– have my own car, a Renault Kangoo that I transformed into mini-camper, so very flexible and always a pl...
Hi I'm Sylvia and I.......

– am an artist and a very handy non smoking woman thus know how to take good care of your home.
– have also been a pet owner, and still have my linoleated parakeet Billy, so I know how to care for your animals.
– have my own car, a Renault Kangoo that I transformed into mini-camper, so very flexible and always a place to sleep.
– love nature and history and try to combine these in my metaldetector passion
– would be happy to video chat in order to get to know eachother and regularly send updates about your pets well-be
Why I want to house sit
After finishing my art teacher education I went to the south of France to work in tourism.
One thing led to another and I traveled for about six years around the world working for Club Med, before I started my life as a mother in Holland.
Now that I have more time for myself I want to relive that adventurous feeling and practise my French (I also speak English, German and Dutch ofcourse)
My experience
I have been house- and petsitting in my own country (The Netherlands) when my daughter was young. We also had lots of animals ourselves; dog, goldfish, parakeet, guinea pig, hamster.........
Now that she is older I want to see more of my favorite country France.
I started at the Côte d'Azur where I took care of 2 cats and 2 dogs (see review)
Reviews (1)
Ross & Yoey - Barjac, France

12 July - 23 July 2018

Sylvia was a great housesitter. She kept us updated and we arrived home to happy dogs, healthy chickens and several home improvements! I would heartily recommend her to anyone looking for a sound, no nonsense housesitter.

Sylvia was a great housesitter. She kept us updated and we arrived home to happy dogs, healthy chickens and several home improvements! I would heartily recommend her to anyone looking for a sound, no nonsense housesitter.

Organised

Reliable

Self-sufficient

Tidy

Pet care
External references (1)
Izzy - House / Pet sitting Reference

19 April 2018

I would not hesitate to recommend Sylvia as a pet sitter or house sitter. Sylvia came to stay & work with us as part of the Workaway scheme for 3 weeks and far surpassed our expectations. She is hard working, reliable, honest and can turn her hand to many different tasks. Whilst staying with us ...

I would not hesitate to recommend Sylvia as a pet sitter or house sitter. Sylvia came to stay & work with us as part of the Workaway scheme for 3 weeks and far surpassed our expectations. She is hard working, reliable, honest and can turn her hand to many different tasks. Whilst staying with us Sylvia took on several DIY jobs including carpentry, an electrical light installation and gardening as well as looking after our beloved dogs. Sylvia is exactly the sort of person one would feel confident leaving in charge of one's home or pets, I cannot recommend her enough.

Organised

Reliable

Self-sufficient

Tidy

Pet care
About Sylvia
Hi I'm Sylvia and I.......

– am an artist and a very handy non smoking woman thus know how to take good care of your home.
– have also been a pet owner, and still have my linoleated parakeet Billy, so I know how to care for your animals.
– have my own car, a Renault Kangoo that I transformed into mini-camper, so very flexible and always a place to sleep.
– love nature and history and try to combine these in my metaldetector passion
– would be happy to video chat in order to get to know eachother and regularly send updates about your pets well-be
Hi I'm Sylvia and I.......

– am an artist and a very handy non smoking woman thus know how to take good care of your home.
– have also been a pet owner, and still have my linoleated parakeet Billy, so I know how to care for your animals.
– have my own car, a Renault Kangoo that I transformed into mini-camper, so very flexible and always a place to sleep.
– love nature and history and try to combine these in my metaldetector passion
– would be happy to video chat in order to get to know eachother and regularly send updates about your pets well-be
Why I want to house sit
After finishing my art teacher education I went to the south of France to work in tourism.
One thing led to another and I traveled for about six years around the world working for Club Med, before I started my life as a mother in Holland.
Now that I have more time for myself I want to relive that adventurous feeling and practise my French (I also speak English, German and Dutch ofcourse)
My experience
I have been house- and petsitting in my own country (The Netherlands) when my daughter was young. We also had lots of animals ourselves; dog, goldfish, parakeet, guinea pig, hamster.........
Now that she is older I want to see more of my favorite country France.
I started at the Côte d'Azur where I took care of 2 cats and 2 dogs (see review)
Verifications
Standard level
Email Address, Phone Number, External references (1), Identity & Document Check
All Standard Verification checks are carried out by a specialist 3rd Party
Animal Care Experience
Dogs

Cats

Fish

Bird

Small pet
Availability
MON
TUE
WED
THU
FRI
SAT
SUN
Preferred Countries
Profile Details
Travelling as a
Single Sitter
Previous house sitting experience
Yes
Member benefits
Sitter is connected to
Vet Advice Line
Vet Advice Line
Member since
November 2017
House & pet sitting timeline
Sylvia has done 1 house sit since 2017