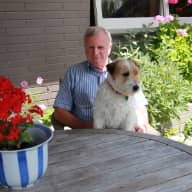 Rob & Sally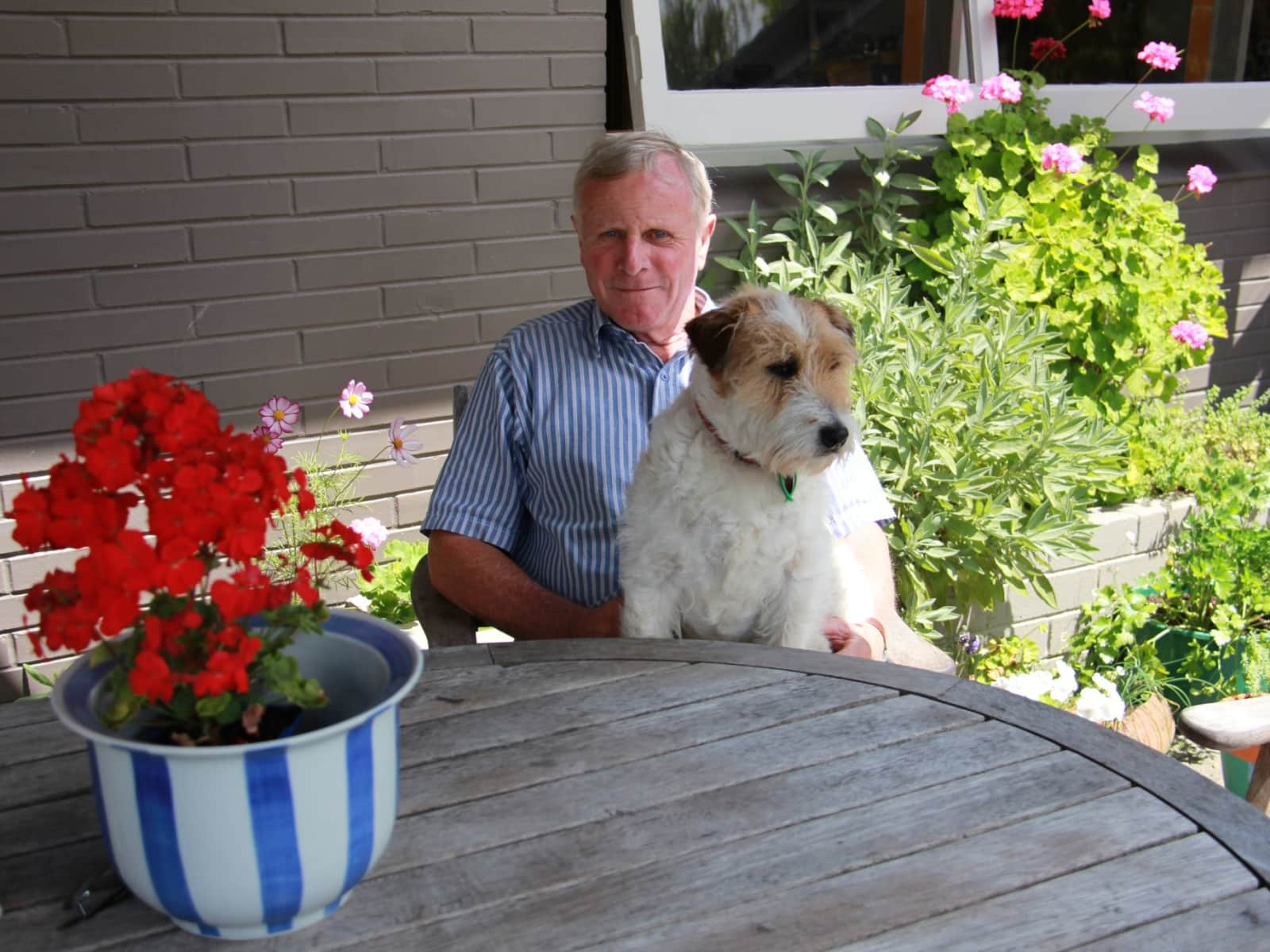 Rob & Sally
Semi retired active trustworthy couple to look after your home,garden and pets
Hastings, New Zealand
About Rob & Sally
We are an outgoing active couple who enjoy looking after pets and visiting different parts of the world and interacting with local communities.
We are both 68 and have lived inrural areas most of our lives in the North island of New Zealand.
I have managed sheep and beef farms and set up a large orcharding business. As a semi retired job I hav...
We are an outgoing active couple who enjoy looking after pets and visiting different parts of the world and interacting with local communities.
We are both 68 and have lived inrural areas most of our lives in the North island of New Zealand.
I have managed sheep and beef farms and set up a large orcharding business. As a semi retired job I have been selling rural real estate.
Sally is a trained radiographer with a post graduate degree in ultrasound who still works on a casual basis.
We have always been surrounded by pets which include cairn terriers, labradors, boxers and we have at present a wonderful jack Russell.I have also been a keen horseman and hunted most of my life.
We enjoy walking, biking, reading ,Bridge,travel and of course our family of 2 married sons and five grandchildren
Why we want to house sit
We would like to house sit to experience different local communities and to avoid cities and hustle and bustle.We are also animal lovers and country people at heart
Our experience
We own our own home and i am a practical person who is always willing to tackle most issues. We also enjoy maintaining our garden and growing vegetables..
We have always had pets and loved them to bits so have been very reponsible pet owners
Reviews (3)
Jane - Rangiora, New Zealand

29 July 2016

Rob and Sally were the best house sitters we could have asked for. They were very organised, coming to us the day before we left and offering to take us to the airport to catch our flight. Our house sitting job wasn't an easy one - we have three dogs, a needy cat and two horses, but Rob and Sally...

Rob and Sally were the best house sitters we could have asked for. They were very organised, coming to us the day before we left and offering to take us to the airport to catch our flight. Our house sitting job wasn't an easy one - we have three dogs, a needy cat and two horses, but Rob and Sally didn't bat an eyelid at the challenge. They sent updates on the animals once or twice but told us not to worry and enjoy our holiday which we did, knowing our pets were in safe hands. The dogs were walked daily and the horse paddock was all picked up free of poo (which we said we didn't expect them to do for us). On our return the house was spotless, the dogs weren't even that pleased to see us (!!) and Sally had even baked us an egg and bacon pie when we got back which was delicious and much appreciated after a long flight. I wouldn't hesitate to recommend them for any house sitting job, they were absolutely marvelous. A lovely couple and we would love to have them house sit for us in the future.

Organised

Reliable

Self-sufficient

Tidy

Pet care

Ute - Noosa Heads, Queensland, Australia

04 October 2015

We needed a house sitter who is familiar with horses and dogs.
Rob and Sally did an excellent job, all our animals were happy and healthy.
Thanks again
Ute Jordan

We needed a house sitter who is familiar with horses and dogs.
Rob and Sally did an excellent job, all our animals were happy and healthy.
Thanks again
Ute Jordan

Organised

Reliable

Self-sufficient

Tidy

Pet care

Pauline - Paraparaumu, New Zealand

27 May - 22 June 2015

Sally & Rob recently "house sat" for us for a month. expertly caring for our two dogs, cat and alpacas.
This was our first experience of using Trusted house sitters and we have been delighted.
We were lucky to meet them prior to going away and we then knew that all would be well, and it was.
...

Sally & Rob recently "house sat" for us for a month. expertly caring for our two dogs, cat and alpacas.
This was our first experience of using Trusted house sitters and we have been delighted.
We were lucky to meet them prior to going away and we then knew that all would be well, and it was.
We received update emails. We came home to a cared for garden, a perfectly clean and tidy home, also a yummy meal and fresh flowers, this was such a treat after a long journey.
Best of all we had very happy and "loved" animals to greet us.
We would highly recommend Sally & Rob, they met all our expectations and more. We hope that they are able to "sit" for us again in the future.

Pauline & Jeff Brown

Organised

Reliable

Self-sufficient

Tidy

Pet care
About Rob & Sally
We are an outgoing active couple who enjoy looking after pets and visiting different parts of the world and interacting with local communities.
We are both 68 and have lived inrural areas most of our lives in the North island of New Zealand.
I have managed sheep and beef farms and set up a large orcharding business. As a semi retired job I have been selling rural real estate.
Sally is a trained radiographer with a post graduate degree in ultrasound who still works on a casual basis.
We have always been surrounded by pets which include cairn terriers, labradors, boxers and we have at present a wonderful jack Russell.I have also been a keen horseman and hunted most of my life.
We enjoy walking, biking, reading ,Bridge,travel and of course our family of 2 married sons and five grandchildren
We are an outgoing active couple who enjoy looking after pets and visiting different parts of the world and interacting with local communities.
We are both 68 and have lived inrural areas most of our lives in the North island of New Zealand.
I have managed sheep and beef farms and set up a large orcharding business. As a semi retired job I have been selling rural real estate.
Sally is a trained radiographer with a post graduate degree in ultrasound who still works on a casual basis.
We have always been surrounded by pets which include cairn terriers, labradors, boxers and we have at present a wonderful jack Russell.I have also been a keen horseman and hunted most of my life.
We enjoy walking, biking, reading ,Bridge,travel and of course our family of 2 married sons and five grandchildren
Why we want to house sit
We would like to house sit to experience different local communities and to avoid cities and hustle and bustle.We are also animal lovers and country people at heart
Our experience
We own our own home and i am a practical person who is always willing to tackle most issues. We also enjoy maintaining our garden and growing vegetables..
We have always had pets and loved them to bits so have been very reponsible pet owners
Verifications
Email Address, External references (7)
Animal Care Experience
Dogs

Cats

Horses

Poultry

Farm animals
Availability
MON
TUE
WED
THU
FRI
SAT
SUN
Preferred Countries
Profile Details
Occupation
rural real estate, Sonographer
Previous house sitting experience
Yes
Member benefits
Sitter is connected to
Vet Advice Line
Vet Advice Line
Member since
January 2015
House & pet sitting timeline
Rob and Sally have done 3 house sits since 2015
Rangiora

New Zealand

Jul 2016

Noosa Heads

Australia

Oct 2015

Paraparaumu

New Zealand

May - Jun 2015