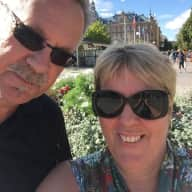 Helen & Carl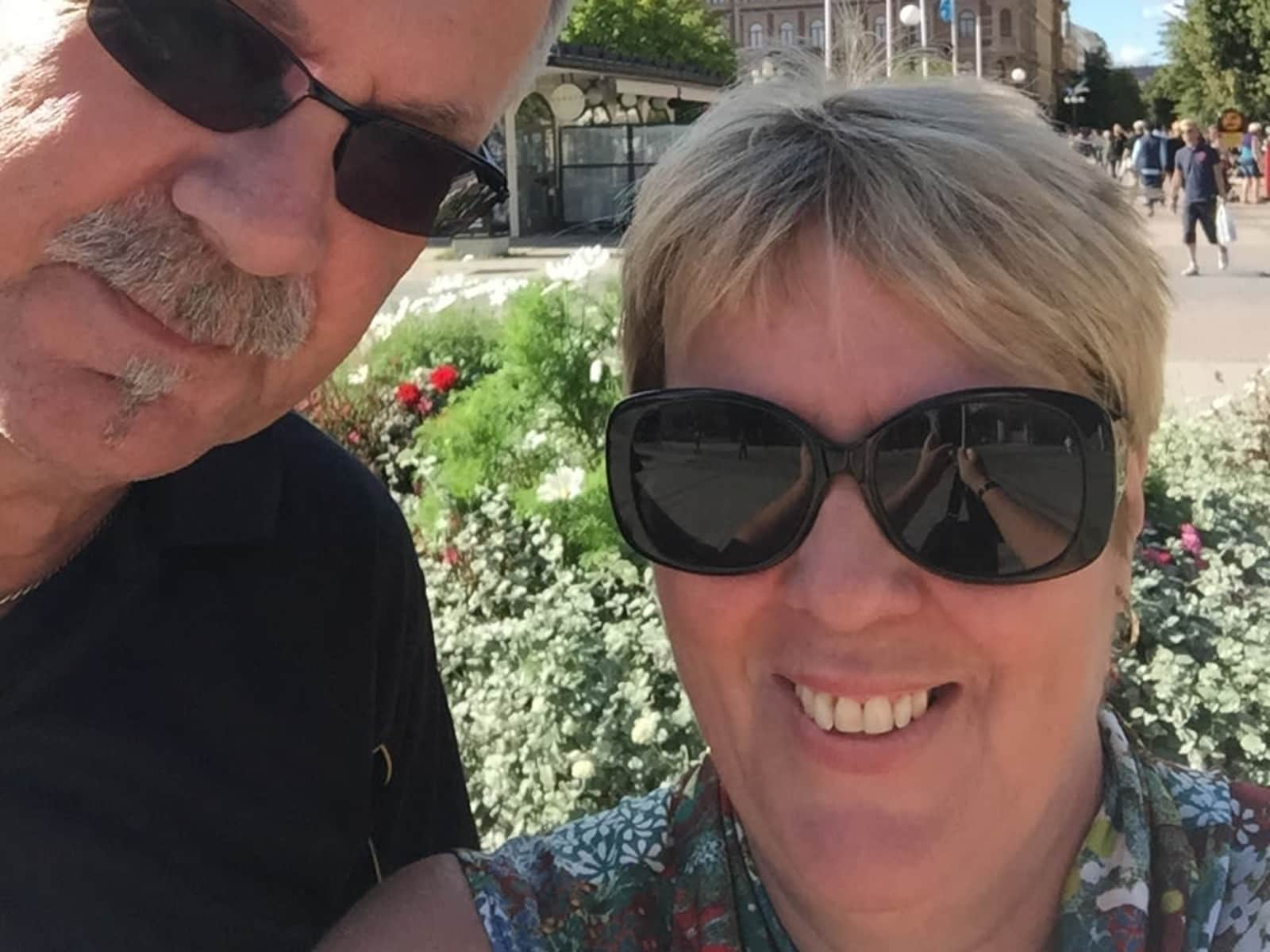 Helen & Carl
Abandoned pet lovers - seek pet sitting opportunity
Hudiksvall, Sweden
About Helen & Carl
Hi
About us
I am a retired nurse and administrator of not for profits. I have worked in the human services and social care areas caring for and supporting people with disadvantage. I have lived in Australia and UK.
Carl is a retired mechanic and small business owner. He is Swedish and has lived there and Australia.
We both now live in Sweden a...
Hi
About us
I am a retired nurse and administrator of not for profits. I have worked in the human services and social care areas caring for and supporting people with disadvantage. I have lived in Australia and UK.
Carl is a retired mechanic and small business owner. He is Swedish and has lived there and Australia.
We both now live in Sweden and Australia and indulge our love of animals and travel through house sitting
Why we want to house sit
We are both responsible and trustworthy. We have had pets in the past but because of our travel between Aus and SE we can't own pets now - hence our wanting to do house sitting. We both love animals and are 'tidy freaks' so you know you will come home to a happy animal and welcoming home.
We would love to see more of the world as a local 'so to speak', and if we can help someone who has animals and wants peace of mind while they take a break - we are all happy
Our experience
We are long time pet owners who now because of living across 2 continents cannot own our own.
We had experience dog sitting in our home and have enjoyed the experience.
We love animals, enjoy helping others and of course want to see And experience other places 'as a local'.
We are mature and responsible and you can be confident that you pet and home will be well looked after. Any questions don't hesitate to ask
External references (1)
June - House / Pet sitting Reference

19 June 2018

It is such a pleasure to write this letter of recommendation for Helen and Carl. As a matter of fact I chance upon Helen when I advertised on Gumtree for a pet sitter , I had many responses to my ad but somehow Helen was very different and she was efficient in returning my requests and needs for ...

It is such a pleasure to write this letter of recommendation for Helen and Carl. As a matter of fact I chance upon Helen when I advertised on Gumtree for a pet sitter , I had many responses to my ad but somehow Helen was very different and she was efficient in returning my requests and needs for my poodle. She is not only a trustworthy and experienced pet sitter,she went the extra mile to pick up some medications for my dog. She even updated me weekly with pictures regarding how my dog was doing and coping in her house. I truly appreciate the care and attention she and Carl have showered on our 'little princess 'she was totally spoilt by this lovely couple . Thank You and We will definitely be going back to them when we have to travel.

Organised

Reliable

Self-sufficient

Tidy

Pet care
About Helen & Carl
Hi
About us
I am a retired nurse and administrator of not for profits. I have worked in the human services and social care areas caring for and supporting people with disadvantage. I have lived in Australia and UK.
Carl is a retired mechanic and small business owner. He is Swedish and has lived there and Australia.
We both now live in Sweden and Australia and indulge our love of animals and travel through house sitting
Hi
About us
I am a retired nurse and administrator of not for profits. I have worked in the human services and social care areas caring for and supporting people with disadvantage. I have lived in Australia and UK.
Carl is a retired mechanic and small business owner. He is Swedish and has lived there and Australia.
We both now live in Sweden and Australia and indulge our love of animals and travel through house sitting
Why we want to house sit
We are both responsible and trustworthy. We have had pets in the past but because of our travel between Aus and SE we can't own pets now - hence our wanting to do house sitting. We both love animals and are 'tidy freaks' so you know you will come home to a happy animal and welcoming home.
We would love to see more of the world as a local 'so to speak', and if we can help someone who has animals and wants peace of mind while they take a break - we are all happy
Our experience
We are long time pet owners who now because of living across 2 continents cannot own our own.
We had experience dog sitting in our home and have enjoyed the experience.
We love animals, enjoy helping others and of course want to see And experience other places 'as a local'.
We are mature and responsible and you can be confident that you pet and home will be well looked after. Any questions don't hesitate to ask
Verifications
Standard level
Email Address, Phone Number, External references (1), Identity & Document Check
All Standard Verification checks are carried out by a specialist 3rd Party
Animal Care Experience
Dogs

Cats

Fish

Bird

Small pet
Availability
MON
TUE
WED
THU
FRI
SAT
SUN
Profile Details
Occupation
Nurse, Mechanic
Previous house sitting experience
Yes
Member since
December 2017