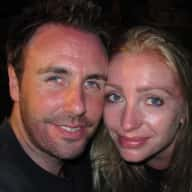 Rebecca & Michael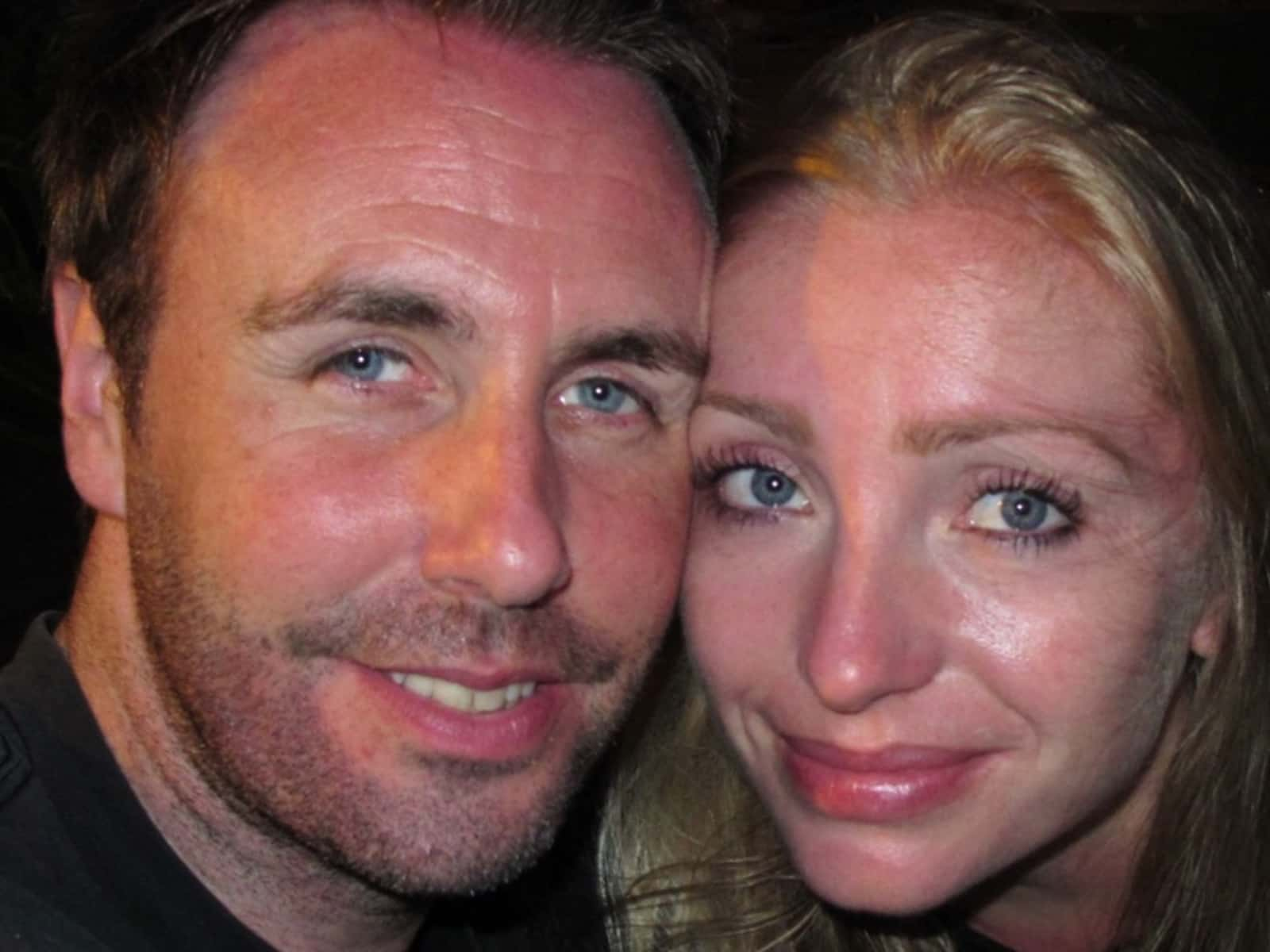 Rebecca & Michael
We are a couple of animal adorer's with the travel bug still in our bones!
Bearsted, United Kingdom
About Rebecca & Michael
We both are at our happiest curled up on the sofa with our little hairy monsters. I'm big on running, martial arts and yoga and Mike loves fast cars, researching things and ice cream. We are vegetarians and on a path to both being vegan in time. I love the beach as born and raised on the Kent coast. Our heaven is walking along the beach with dog...
We both are at our happiest curled up on the sofa with our little hairy monsters. I'm big on running, martial arts and yoga and Mike loves fast cars, researching things and ice cream. We are vegetarians and on a path to both being vegan in time. I love the beach as born and raised on the Kent coast. Our heaven is walking along the beach with dogs frolicking and having fun or curling up with warm furbabies for a well earned nap. This site seems like a great fit for that. We hope you guys think so too and trust us with your loved ones. I promise they will be cherished for the special someone's they are. X
Why we want to house sit
We are clean, tidy and respectful people. The thought of being given the responsibility of looking after someone's home fills us both with genuine pride. It would be a decision I wouldn't ever want anyone to regret. We are a loyal couple and feel passionately around respect and integrity. I would want someone to behave as I do with my babies. With upmost kindness and compassion. We will miss ours terribly but they will be in the more than capable and loving hands of their human granny. Spoilt with treats, constant lap (she's a knitter) and belly rubs. We still want to explore new places and having a furry companion or two is the best way by far. Travel + furry strokes = happiness x
Our experience
Growing up the vet had my family on speed dial. If no one wanted an animal we would take it. Our home was a happy zoo. My husband comes from a similar background with his parents home becoming a registered Cat sanctuary. We adore our two rescue cats Mia and Professor. Both we have had over ten years. Four years ago we adopted our brave girl Missy from Romania. She was a street dog thankfully saved from further brutality by loveunderdogs. Her wonky jaw can never be reset as the bone is too weak but to us she is simply perfect. I grew up with two loving rescue German Shephard's and Mike with a loyal Doberman. We are both passionate about animals and their welfare. I have volunteered for the Cinnamon Trust every week for over three years. I ran the London marathon in 2017 to raise money for the Arunachala animal Sanctuary in India. We can't think of anything better than seeing new places whilst meeting new furry buddies. Our babies are our world and we would look after yours like our own x
External references (2)
Angela Drummond - Character Reference

10 August 2018

I have known Bex since I was a small child and Mike since he met Bex. They are both avid animal lovers whom I would have no hesitation entrusting my own pets with. They are hardworking, kind, honest people who would take pride and joy from caring for your pets. Bex and Mike are tidy, organised ...

I have known Bex since I was a small child and Mike since he met Bex. They are both avid animal lovers whom I would have no hesitation entrusting my own pets with. They are hardworking, kind, honest people who would take pride and joy from caring for your pets. Bex and Mike are tidy, organised people able to take excellent care of your home whilst residing there. I really can't imagine there could be better animal sitters then these animal loving pair!

Organised

Reliable

Self-sufficient

Tidy

Kelly Adisa - Character Reference

07 August 2018

Rebecca is an extremely trustworthy, organised and reliable person; as well as being really thoughtful, considerate and kind. She is someone you can really rely and depend upon, and is really open and honest. She's such a fantastic person; anyone would be lucky to have them look after their home.

Rebecca is an extremely trustworthy, organised and reliable person; as well as being really thoughtful, considerate and kind. She is someone you can really rely and depend upon, and is really open and honest. She's such a fantastic person; anyone would be lucky to have them look after their home.

Organised

Reliable

Self-sufficient

Tidy
About Rebecca & Michael
We both are at our happiest curled up on the sofa with our little hairy monsters. I'm big on running, martial arts and yoga and Mike loves fast cars, researching things and ice cream. We are vegetarians and on a path to both being vegan in time. I love the beach as born and raised on the Kent coast. Our heaven is walking along the beach with dogs frolicking and having fun or curling up with warm furbabies for a well earned nap. This site seems like a great fit for that. We hope you guys think so too and trust us with your loved ones. I promise they will be cherished for the special someone's they are. X
We both are at our happiest curled up on the sofa with our little hairy monsters. I'm big on running, martial arts and yoga and Mike loves fast cars, researching things and ice cream. We are vegetarians and on a path to both being vegan in time. I love the beach as born and raised on the Kent coast. Our heaven is walking along the beach with dogs frolicking and having fun or curling up with warm furbabies for a well earned nap. This site seems like a great fit for that. We hope you guys think so too and trust us with your loved ones. I promise they will be cherished for the special someone's they are. X
Why we want to house sit
We are clean, tidy and respectful people. The thought of being given the responsibility of looking after someone's home fills us both with genuine pride. It would be a decision I wouldn't ever want anyone to regret. We are a loyal couple and feel passionately around respect and integrity. I would want someone to behave as I do with my babies. With upmost kindness and compassion. We will miss ours terribly but they will be in the more than capable and loving hands of their human granny. Spoilt with treats, constant lap (she's a knitter) and belly rubs. We still want to explore new places and having a furry companion or two is the best way by far. Travel + furry strokes = happiness x
Our experience
Growing up the vet had my family on speed dial. If no one wanted an animal we would take it. Our home was a happy zoo. My husband comes from a similar background with his parents home becoming a registered Cat sanctuary. We adore our two rescue cats Mia and Professor. Both we have had over ten years. Four years ago we adopted our brave girl Missy from Romania. She was a street dog thankfully saved from further brutality by loveunderdogs. Her wonky jaw can never be reset as the bone is too weak but to us she is simply perfect. I grew up with two loving rescue German Shephard's and Mike with a loyal Doberman. We are both passionate about animals and their welfare. I have volunteered for the Cinnamon Trust every week for over three years. I ran the London marathon in 2017 to raise money for the Arunachala animal Sanctuary in India. We can't think of anything better than seeing new places whilst meeting new furry buddies. Our babies are our world and we would look after yours like our own x
Verifications
Standard level
Email Address, Phone Number, External references (2), Identity & Document Check
All Standard Verification checks are carried out by a specialist 3rd Party
Animal Care Experience
Dogs

Cats

Reptiles

Fish

Small pet
Availability
MON
TUE
WED
THU
FRI
SAT
SUN
Preferred Countries
Profile Details
Age
Rebecca 36, Michael 42
Occupation
Emergency Services, Estate agent
Previous house sitting experience
No
Member benefits
Sitter is connected to
Vet Advice Line
Vet Advice Line