Samantha (46)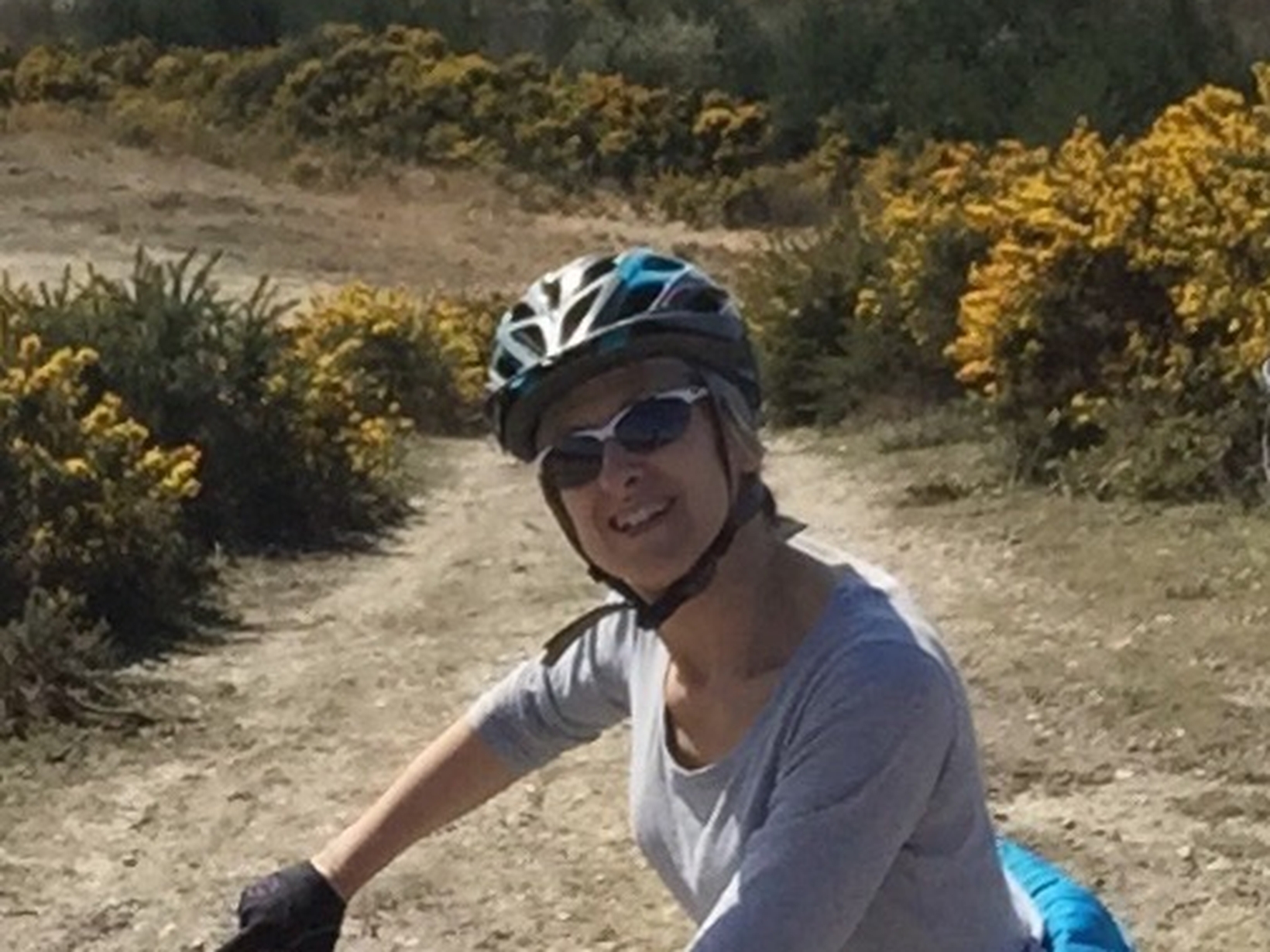 Home based Business Project manager so lots of pet cuddle time!
Project Manager

Guildford, United Kingdom
Member Reviews
This sitter has received reviews from home & pet owners that are members of the TrustedHousesitters community.
External References
This sitter has received third-party external references from e.g. employers, landlords, character & previous pet sits.
Introduction
Hi, I've been back in the UK for five years after living overseas for 13. I've recently sold my house in New Zealand and decided to stay in the UK indefinitely. I'm a Project Manager / Consultant and have recently set up my own business so won't be able to buy a house until I have 12 months accounts, am currently renting a room in a shared house in Guildford which gives me flexibility to house sit.

I love animals of all types and have had numerous pets from cats and rabbits to miniature Aberdeen Angus cows! I am an experienced dog sitter and when I'm not walking friends' dogs I'm stopping to pet every dog that runs over to say hi!...

If a house sitting role required four hands rather than two I have a good friend in a similar situation who is happy to join me to assist. + More info- Less info
Why we want to house sit
I've always been surrounded by animals, I find a house without one very quiet but unfortunately not feasible (or very fair) in my current home. I would enjoy the opportunity for some quality pet time and as my current role involves a lot of working from home I'm in a great position to give pets, dogs especially, the company they love.

I love to travel so as well as house sitting in the UK I would love the opportunity to house sit overseas during holidays. I love active holidays so keeping an active dog busy would be ideal....

As a previous home and pet owner I know how stressful going away can be if you are worrying about your furry friends and your property and I would like to help make somebody's time away more relaxing. + More info- Less info
What we bring to the assignment / relevant experience
Firstly I'm crazy about animals of all shapes and sizes and have been surrounded by cats, dogs, rabbits and hamsters galore since I was a child. As a result of this I'm very good at dealing with any issues, be it a new jumpy rescue dog or a cranky old cat that needs medication every day, I'm comfortable dealing with them all.

Having also lived for many years in rural Ireland and New Zealand I'm well adapted to dealing with outdoor animals including feeding chickens and rounding up stray sheep!...

I'm mature and responsible but also very active, enjoying running, mountain biking and climbing, so more than up to the task of tiring out energetic canines whilst keeping a house and garden tidy ;-) + More info- Less info
Animal care experience?

Dog(s),

Cat(s),

Fish,

Poultry

, Rabbits, hamsters, Guinea pigs

Verifications

Available to housesit where?

Anywhere worldwide

Previous house sitting experience?

Yes

Police check?

Yes

Travelling with children?

No
Availability
MON
TUE
WED
THU
FRI
SAT
SUN
Reviews (2)
TrustedHousesitters Homeowner Reviews
Vando - Oslo, Norway

18 December - 28 December 2016

---

Sam and her friend Jane were such great sitters. They stayed at our place for almost two weeks when we left for Christmas holiday. Our dog is quite energetic and he is far from being that kind of dog that only requires two short walks per day and some attention at home. We asked them to spend some time with him on a long walk everyday but more than that they took Hanky for many walks when they went out exploring the city. We also got some news about him almost everyday.
When we came back, everything was tidy and Hanky was calm and peaceful - from our previous experience we can assure that is a great sign. We totally recommend Samantha and hope to have the opportunity to have her here looking after Hanky again.

Organised

Reliable

Self-sufficient

Tidy

Pet care

Barbara - Guildford, United Kingdom

13 August 2016

---

Sam looked after my home and 2 cats for a 3 week period. She very personable and friendly and I knew immediately that she was the person that would give me that peace of mind whilst away. I got a regular update on how the cats were and returned home to two content cats and an immaculate house. She has also been available for week-end feeding at very short notice and is very accommodating. I would recommend Sam to look after your animals and your home.

Organised

Reliable

Self-sufficient

Tidy

Pet care
External references (2)
Character References
Claire

12 August 2016

---

We have an 11 year basset hound, who loves being with "his" people, he is a bit blind and going a bit deaf, but over all loves his walks and playing.
Dudley took to Sam very well, she is kind and caring towards our old hound, she kept us updated on his day and sent a few pictures , so we didn't have to worry about him.
The house was left very clean and tidy.
I wouldn't hesitate to recommended Sam and if Dudley could speak would agree!

Organised

Reliable

Self-sufficient

Tidy

Pet care

Ryan And Lyz

12 August 2016

---

Sam is exceptionally tidy and trustworthy and is a very safe pair of hands when it comes to property management. Sam effectively manages a house of multiple occupancy on our behalf, providing an excellent live-in service that has exceeded our expectations.

Organised

Reliable

Self-sufficient

Tidy

Pet care