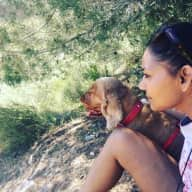 Natasha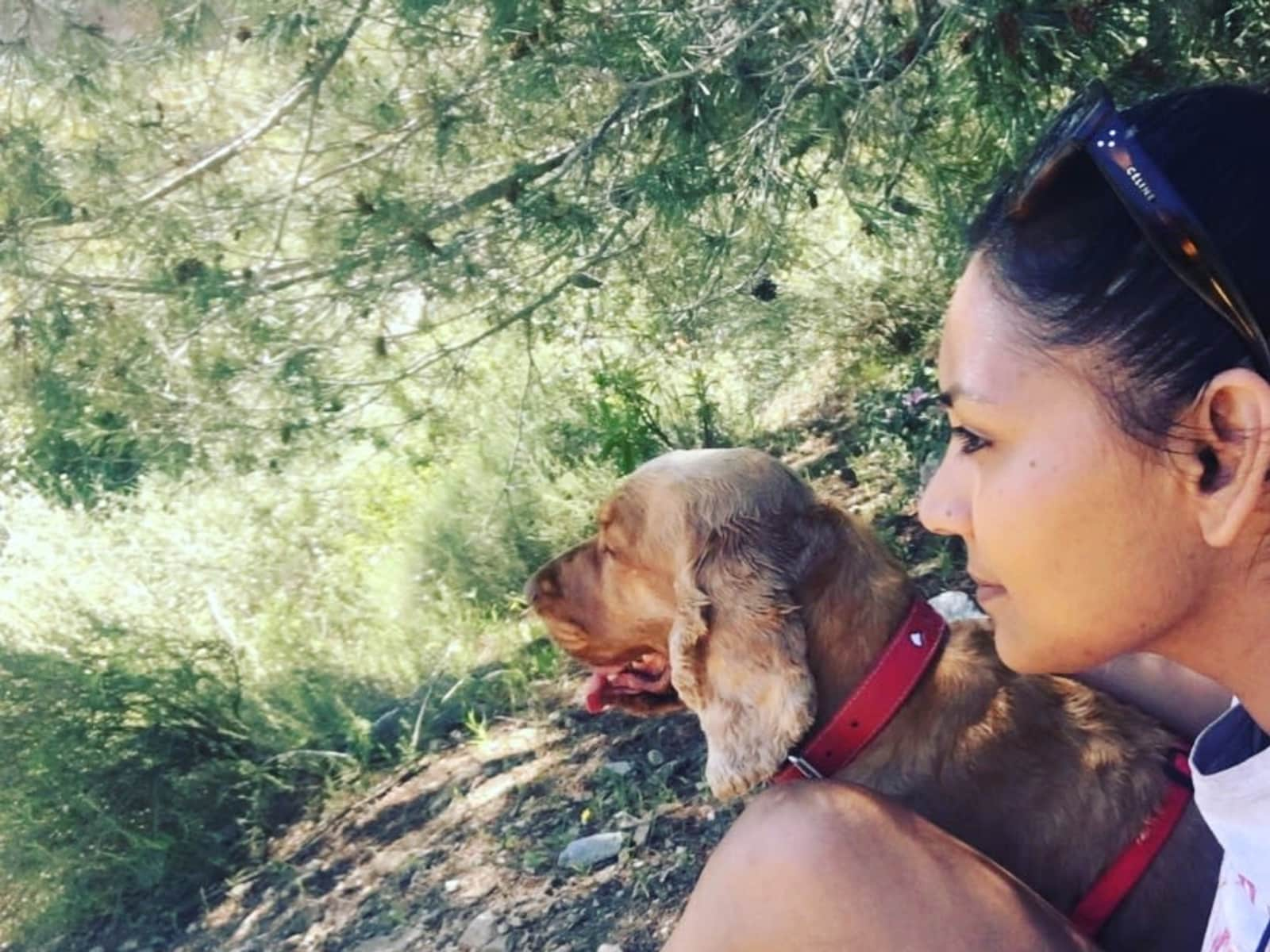 Natasha
Caring Fun Furry Friend Lover
Hove, United Kingdom
About Natasha
Love life, spread kindness and positive energy - my main life Motos.

I'm a relaxed calm person and love to make the most of any oppertunity that's comes my way .

I love people , but secretly love animals more .

Always looking to learn , grow and help others along the way with whatever skills I've picked up along the way .


Spend most of m...
Love life, spread kindness and positive energy - my main life Motos.

I'm a relaxed calm person and love to make the most of any oppertunity that's comes my way .

I love people , but secretly love animals more .

Always looking to learn , grow and help others along the way with whatever skills I've picked up along the way .


Spend most of my days looking after sick people in my job or animals in my spare time and at home here in the uk

Ive just finshed studying to be a councillor , am qualified yoga teacher and teach private yoga to disabled and elderly clients with Rieki healing as well as animal assisted therapy.

Looking forward to start a new life in nz working with animals and conservation and Can't wait to have my dog join me after a month !

That's enough about me!x
Why I want to house sit
Animals to me are the best friends I could ever ask for !

Im always looking for any Chance to be around them and to travel is a bonus !

I returned back to the uk after 1 year away from my cats and dog while I was in Australia , and am now looking forward to relocating to new Zealand with my dog teddy in 2019.

However moving to a new country alone with a dog is both difficult and expensive so I'm hoping this will br the perfect solution for both of us !:)

I'll be arriving in Auckland in early December and will need some time to look for somewhere pet friendly to live and a job before my dog arrivs in Jan so a house sit during that period would be the perfect opportunity for me to find my feet while being around 4 legged souls with tails ;) ...
much better than a boring hotel or room by myself !

I'm responsible, compassionate and honest and promise to look after your pet /s as if they wer my own :)

I endless love for animals along with lots of experience.
Soend most of my days looking after sick people in my job or animals in my spare time and at home here in the UK so nothing much really shocks me .

Ive just finshed studying to be a councillor , am qualified yoga teacher and teach private yoga to disabled and elderly clients with Rieki healing as well as animal assisted therapy.

Looking to start a new life in nz working with animals and conservation :)

If it think there's a chance I might be a good fit for your home and pet , I'd love the oppertunity to pet sit for you and would be eternally great full for the chance to get my feet on the ground and have some time to figure out where to start my new life in nz and get a joke ready for my pooch when he arrives in Jan 2019.

That's enough about me , hope to hear back from you soon about yourself and your pets :) x
My experience
Qaulified animal assisted therapist / counsellor with my therapy dog teddy .
2 Cats Millie the princess and Monty my monkey just turned 21!

I practice reiki healing on animals and people and love being around nature and animals .

I have assisted in promise for dogs, a Romanian dog rescue charity and volunteer for the rescue teams and bird sanctuaries whenever I can .

I rehomed my dog with his friend from Spain .

Pet / house sitting for family and friends all over the world can provide references :)

Always .happy to get out and about and in the mud with my furry friends !

Please check out our Instagram page to see what I get up to with my best friend teddy :) and all The other furry creatures I've met along my travels !

Tash and teddys adventures / Natasha Khagram
External references (1)
Sonya - House / Pet sitting Reference

19 July 2018

I've known Natasha over 20 years now. if there's one thing that makes her happiest, it has to be, being around animals. She's always had pets all through her life and knows her way around them.
My Dog loved her so much and couldn't get enough of Natasha. The hugs and air kisses were non stop!
S...

I've known Natasha over 20 years now. if there's one thing that makes her happiest, it has to be, being around animals. She's always had pets all through her life and knows her way around them.
My Dog loved her so much and couldn't get enough of Natasha. The hugs and air kisses were non stop!
She's extremely caring, responsible and will put her pets before herself! She's also cared for and helped street animals in Mumbai. If there's street animals around her residence, rest assured they'll be looked after and fed by her and given unconditional love.

I admire her dedication and her work towards animals. More power to you Tash! I want to see you start acres and acres of a happy animal shelter some day soon. I know it's going to happen and I wish you all the good energy in the world!

Organised

Reliable

Self-sufficient

Tidy

Pet care
About Natasha
Love life, spread kindness and positive energy - my main life Motos.

I'm a relaxed calm person and love to make the most of any oppertunity that's comes my way .

I love people , but secretly love animals more .

Always looking to learn , grow and help others along the way with whatever skills I've picked up along the way .


Spend most of my days looking after sick people in my job or animals in my spare time and at home here in the uk

Ive just finshed studying to be a councillor , am qualified yoga teacher and teach private yoga to disabled and elderly clients with Rieki healing as well as animal assisted therapy.

Looking forward to start a new life in nz working with animals and conservation and Can't wait to have my dog join me after a month !

That's enough about me!x
Love life, spread kindness and positive energy - my main life Motos.

I'm a relaxed calm person and love to make the most of any oppertunity that's comes my way .

I love people , but secretly love animals more .

Always looking to learn , grow and help others along the way with whatever skills I've picked up along the way .


Spend most of my days looking after sick people in my job or animals in my spare time and at home here in the uk

Ive just finshed studying to be a councillor , am qualified yoga teacher and teach private yoga to disabled and elderly clients with Rieki healing as well as animal assisted therapy.

Looking forward to start a new life in nz working with animals and conservation and Can't wait to have my dog join me after a month !

That's enough about me!x
Why I want to house sit
Animals to me are the best friends I could ever ask for !

Im always looking for any Chance to be around them and to travel is a bonus !

I returned back to the uk after 1 year away from my cats and dog while I was in Australia , and am now looking forward to relocating to new Zealand with my dog teddy in 2019.

However moving to a new country alone with a dog is both difficult and expensive so I'm hoping this will br the perfect solution for both of us !:)

I'll be arriving in Auckland in early December and will need some time to look for somewhere pet friendly to live and a job before my dog arrivs in Jan so a house sit during that period would be the perfect opportunity for me to find my feet while being around 4 legged souls with tails ;) ...
much better than a boring hotel or room by myself !

I'm responsible, compassionate and honest and promise to look after your pet /s as if they wer my own :)

I endless love for animals along with lots of experience.
Soend most of my days looking after sick people in my job or animals in my spare time and at home here in the UK so nothing much really shocks me .

Ive just finshed studying to be a councillor , am qualified yoga teacher and teach private yoga to disabled and elderly clients with Rieki healing as well as animal assisted therapy.

Looking to start a new life in nz working with animals and conservation :)

If it think there's a chance I might be a good fit for your home and pet , I'd love the oppertunity to pet sit for you and would be eternally great full for the chance to get my feet on the ground and have some time to figure out where to start my new life in nz and get a joke ready for my pooch when he arrives in Jan 2019.

That's enough about me , hope to hear back from you soon about yourself and your pets :) x
My experience
Qaulified animal assisted therapist / counsellor with my therapy dog teddy .
2 Cats Millie the princess and Monty my monkey just turned 21!

I practice reiki healing on animals and people and love being around nature and animals .

I have assisted in promise for dogs, a Romanian dog rescue charity and volunteer for the rescue teams and bird sanctuaries whenever I can .

I rehomed my dog with his friend from Spain .

Pet / house sitting for family and friends all over the world can provide references :)

Always .happy to get out and about and in the mud with my furry friends !

Please check out our Instagram page to see what I get up to with my best friend teddy :) and all The other furry creatures I've met along my travels !

Tash and teddys adventures / Natasha Khagram
Verifications
Basic level
Email Address, Phone Number, External references (1)
Animal Care Experience
Dogs

Cats

Horses

Fish

Poultry

Farm animals

Bird

Small pet
Any creature apasrt form snakes and lizards
Availability
MON
TUE
WED
THU
FRI
SAT
SUN
Profile Details
Occupation
Holistic therapist/ counsellor + landlady
Travelling as a
Single Sitter
Previous house sitting experience
Yes
Member since
September 2017