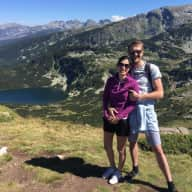 Tanya & Ventsislav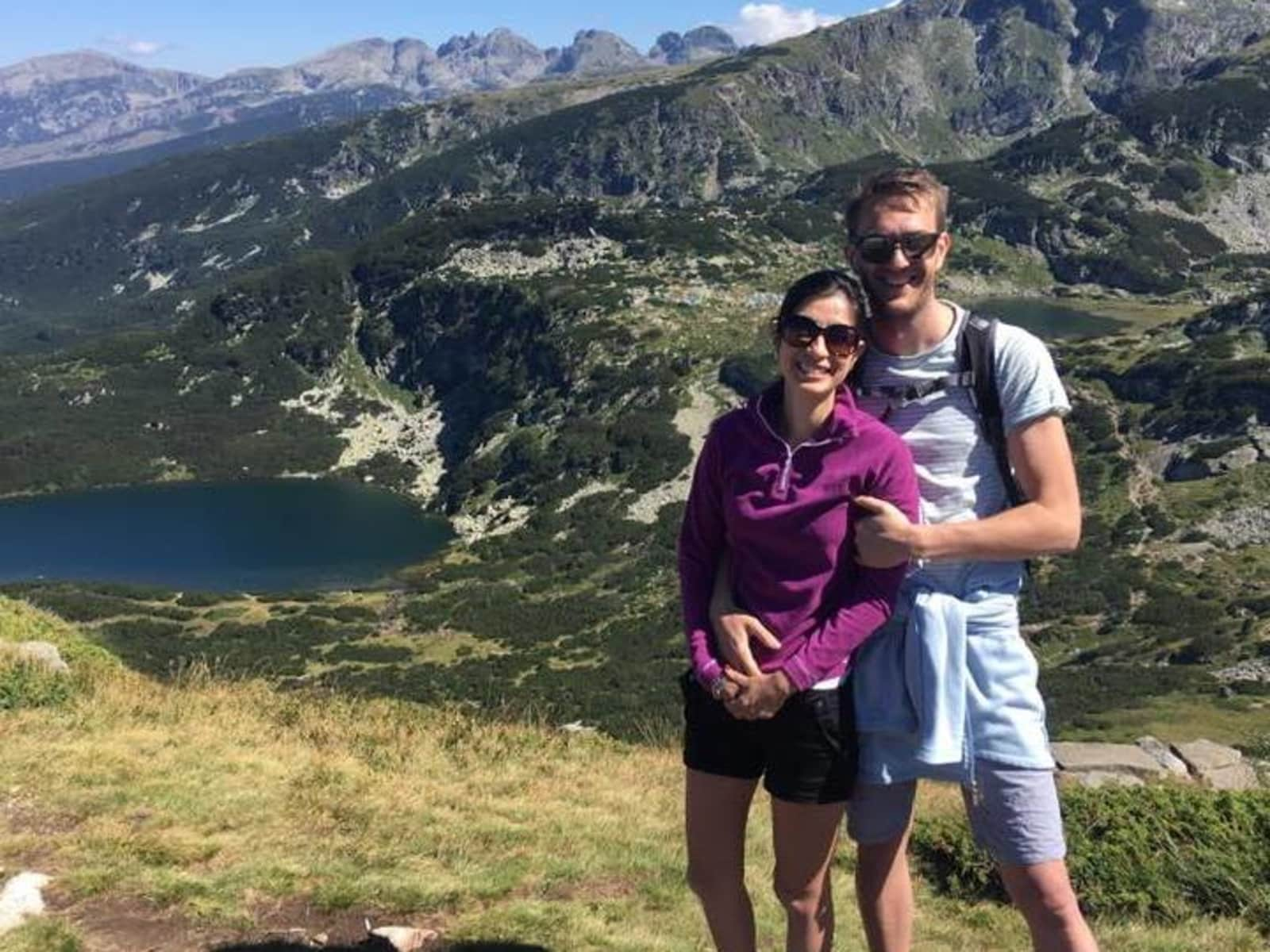 Tanya & Ventsislav
Devoted animal lovers, who will take care of your furry friend!
London, United Kingdom
About Tanya & Ventsislav
Hi, I am Tanya and I live in London with my partner. We both work in media companies and have 9-5 work days. We have wanted to have our own pet for a long time, but find it difficult with our schedules. A friend of ours recommended us this website and I find it absolutely fascinating. Living in a house in the country with a pet is THE DREAM! So ...
Hi, I am Tanya and I live in London with my partner. We both work in media companies and have 9-5 work days. We have wanted to have our own pet for a long time, but find it difficult with our schedules. A friend of ours recommended us this website and I find it absolutely fascinating. Living in a house in the country with a pet is THE DREAM! So if we have the opportunity to experience it even for a weekend every now and then, we'd be so grateful :) You can enjoy your holiday and trust that we will keep your best friend company and would also be enjoying ourselves :)
Why we want to house sit
I realize that I wrote that in the "about me" section :) I just dream about the time when I will be self employed and can live anywhere and have the time to have my own pet :) The plan is that I should be able to do that in about 2yrs time. But in the meantime, I'd be so happy to experience it by also helping you enjoy your time off. One of our worries about getting a pet is that we wouldn't be able to travel as we wouldn't like to leave it alone . So I understand your worry and would be pleased to help you relax and enjoy your holiday, knowing your furry friend is well fed, walked and cuddled :)
Our experience
I'd like to be completely honest and transparent - I am new to this. A friend just recommended it. However, I am very diligent and would follow your instructions precisely! So, I'd indeed appreciate if you help me to help you :) Same for my partner, who is a great cook and loves preparing food for me and guests and surely our new furry friends :)
External references (1)
Tsveti - Character Reference

19 July 2018

Tanya is an organised individual, demonstrating great care and respect when dealing with any task. Both in her personal and professional life, she has taken on great responsibilities and is handling them with grace and dedication. She is also passionate about property management and...pets, so I ...

Tanya is an organised individual, demonstrating great care and respect when dealing with any task. Both in her personal and professional life, she has taken on great responsibilities and is handling them with grace and dedication. She is also passionate about property management and...pets, so I can definitely recommend her as the right person for house sitting!

Organised

Reliable

Self-sufficient

Tidy
About Tanya & Ventsislav
Hi, I am Tanya and I live in London with my partner. We both work in media companies and have 9-5 work days. We have wanted to have our own pet for a long time, but find it difficult with our schedules. A friend of ours recommended us this website and I find it absolutely fascinating. Living in a house in the country with a pet is THE DREAM! So if we have the opportunity to experience it even for a weekend every now and then, we'd be so grateful :) You can enjoy your holiday and trust that we will keep your best friend company and would also be enjoying ourselves :)
Hi, I am Tanya and I live in London with my partner. We both work in media companies and have 9-5 work days. We have wanted to have our own pet for a long time, but find it difficult with our schedules. A friend of ours recommended us this website and I find it absolutely fascinating. Living in a house in the country with a pet is THE DREAM! So if we have the opportunity to experience it even for a weekend every now and then, we'd be so grateful :) You can enjoy your holiday and trust that we will keep your best friend company and would also be enjoying ourselves :)
Why we want to house sit
I realize that I wrote that in the "about me" section :) I just dream about the time when I will be self employed and can live anywhere and have the time to have my own pet :) The plan is that I should be able to do that in about 2yrs time. But in the meantime, I'd be so happy to experience it by also helping you enjoy your time off. One of our worries about getting a pet is that we wouldn't be able to travel as we wouldn't like to leave it alone . So I understand your worry and would be pleased to help you relax and enjoy your holiday, knowing your furry friend is well fed, walked and cuddled :)
Our experience
I'd like to be completely honest and transparent - I am new to this. A friend just recommended it. However, I am very diligent and would follow your instructions precisely! So, I'd indeed appreciate if you help me to help you :) Same for my partner, who is a great cook and loves preparing food for me and guests and surely our new furry friends :)
Verifications
Standard level
Email Address, Phone Number, External references (1), Identity & Document Check
All Standard Verification checks are carried out by a specialist 3rd Party
Availability
MON
TUE
WED
THU
FRI
SAT
SUN
Preferred Countries
Profile Details
Age
Tanya 32, Ventsislav 31
Occupation
Business Intelligence Analyst, IT support
Previous house sitting experience
No
Member benefits
Sitter is connected to
Vet Advice Line
Vet Advice Line
House & pet sitting timeline
Tanya and Ventsislav have done 1 house sit since 2018
Sturminster Newton

United Kingdom

Aug 2018