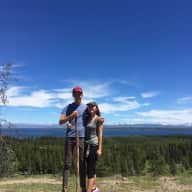 Kitty & Ben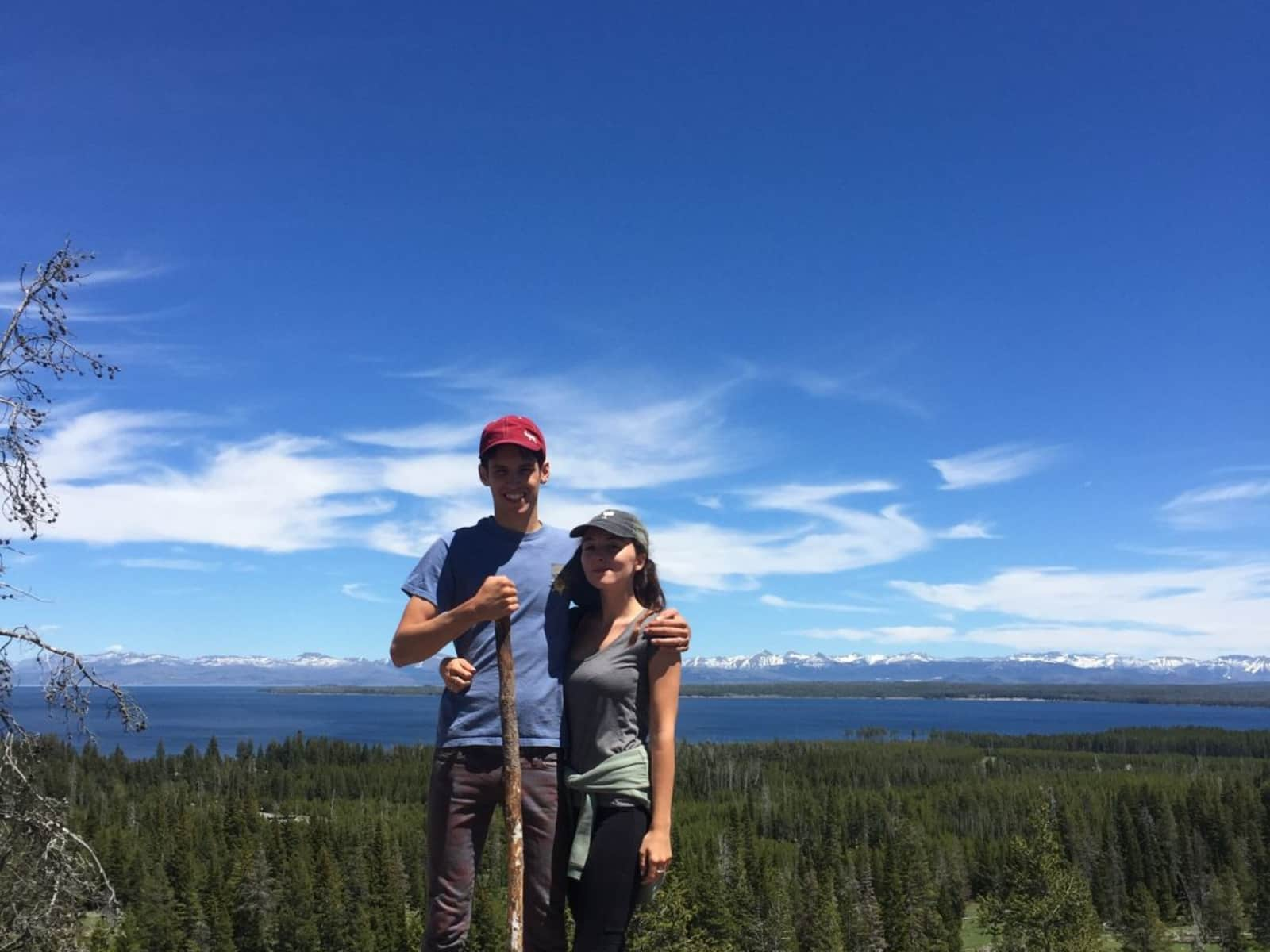 Kitty & Ben
We are two animal lovers who are really passionate about travelling the world and experiencing new places.
London, United Kingdom
About Kitty & Ben
We are Kitty and Ben, experienced house and pet sitters from London, UK. We have travelled all around the world together and are constantly looking for our next adventure! We are both passionate cooks - we love to visit new places and learn about the local cuisine and produce. Despite being Londoners, we love the great outdoors. We enjoy everyth...
We are Kitty and Ben, experienced house and pet sitters from London, UK. We have travelled all around the world together and are constantly looking for our next adventure! We are both passionate cooks - we love to visit new places and learn about the local cuisine and produce. Despite being Londoners, we love the great outdoors. We enjoy everything from kayaking to skateboarding and hiking to skiing. We are both very clean and respectful individuals. We have received brilliant feedback from people who we have house sat for in the past. Most often we are described as 'old souls.'
Why we want to house sit
Ben and I have always been really passionate about travel. We love exploring new places and experiencing new things. We are also massive animal lovers. Having both come from families with lots of pets looking after animals is really engrained in our lives. We have the ability to work remote so Trustedhousesitters is the perfect solution for us :)
Our experience
We are both very experience when it comes to animals. I have grown up with dogs, cats, birds, fish, reptiles and a sheep! Ben has grown up with dogs, cats and lots of smaller pets. I used to run a local dog walking/sitting company whilst studying for my A-Levels in London. We have also had a lot of experience with house sitting over the past couple of years since graduating from University. We have been house/pet sitters in London and other parts of England as well as in the US (although this is our first time with Trustedhousesitters!)
External references (2)
Edward - House / Pet sitting Reference

05 September 2018

Ben and Kitty have house and pet sat for us a few times now. We have a big farm house in Hereforshire with 3 dogs, 2 cats, a grumpy goat, chickens, geese and bees. House sitting for us is a bit of challenge. We have a lot of land, pets and jobs to see to but Ben and Kitty are always up for the ch...

Ben and Kitty have house and pet sat for us a few times now. We have a big farm house in Hereforshire with 3 dogs, 2 cats, a grumpy goat, chickens, geese and bees. House sitting for us is a bit of challenge. We have a lot of land, pets and jobs to see to but Ben and Kitty are always up for the challenge! They were particularly good and keeping up with all the medication that our two old cats needed. Ben's regular long runs around the fields and country lanes gave our dogs the best workout they've ever had!

Organised

Reliable

Self-sufficient

Tidy

Pet care

Freya - Character Reference

05 September 2018

Kitty and Ben are a lovely couple. We have been friends for many years now are they are wonderful people. They are always organising fun trips and adventures for our friends. They are deeply adventurous, exciting people but at the same time very loyal and reliable. Guys I'd trust with my life!

Kitty and Ben are a lovely couple. We have been friends for many years now are they are wonderful people. They are always organising fun trips and adventures for our friends. They are deeply adventurous, exciting people but at the same time very loyal and reliable. Guys I'd trust with my life!

Organised

Reliable

Self-sufficient

Tidy
About Kitty & Ben
We are Kitty and Ben, experienced house and pet sitters from London, UK. We have travelled all around the world together and are constantly looking for our next adventure! We are both passionate cooks - we love to visit new places and learn about the local cuisine and produce. Despite being Londoners, we love the great outdoors. We enjoy everything from kayaking to skateboarding and hiking to skiing. We are both very clean and respectful individuals. We have received brilliant feedback from people who we have house sat for in the past. Most often we are described as 'old souls.'
We are Kitty and Ben, experienced house and pet sitters from London, UK. We have travelled all around the world together and are constantly looking for our next adventure! We are both passionate cooks - we love to visit new places and learn about the local cuisine and produce. Despite being Londoners, we love the great outdoors. We enjoy everything from kayaking to skateboarding and hiking to skiing. We are both very clean and respectful individuals. We have received brilliant feedback from people who we have house sat for in the past. Most often we are described as 'old souls.'
Why we want to house sit
Ben and I have always been really passionate about travel. We love exploring new places and experiencing new things. We are also massive animal lovers. Having both come from families with lots of pets looking after animals is really engrained in our lives. We have the ability to work remote so Trustedhousesitters is the perfect solution for us :)
Our experience
We are both very experience when it comes to animals. I have grown up with dogs, cats, birds, fish, reptiles and a sheep! Ben has grown up with dogs, cats and lots of smaller pets. I used to run a local dog walking/sitting company whilst studying for my A-Levels in London. We have also had a lot of experience with house sitting over the past couple of years since graduating from University. We have been house/pet sitters in London and other parts of England as well as in the US (although this is our first time with Trustedhousesitters!)
Verifications
Standard level
Email Address, Phone Number, External references (2), Identity & Document Check
All Standard Verification checks are carried out by a specialist 3rd Party
Animal Care Experience
Dogs

Cats

Reptiles

Fish

Poultry

Bird

Small pet
Availability
MON
TUE
WED
THU
FRI
SAT
SUN
Preferred Countries
Profile Details
Occupation
Freelancer, Podcast Editor
Previous house sitting experience
Yes
Member benefits
Sitter is connected to
Vet Advice Line
Vet Advice Line
House & pet sitting timeline
Kitty and Ben have done 1 house sit since 2018
Dalston

United Kingdom

Oct 2018