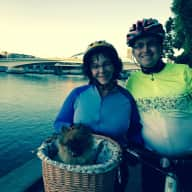 Robyn & David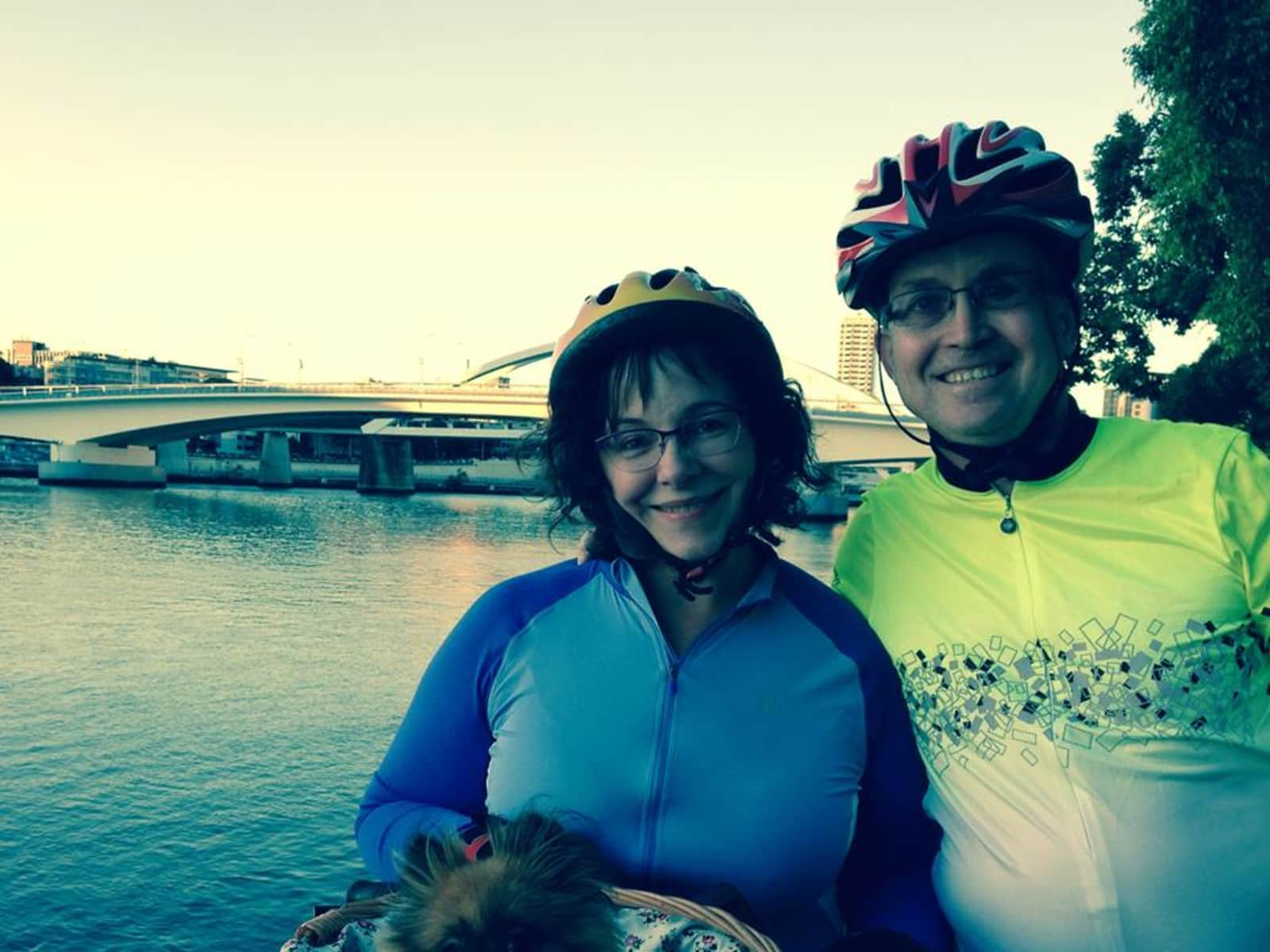 Robyn & David
Aussie Dog Lovers
London, United Kingdom
About Robyn & David
Hello, we are an Aussie married couple, David and Robyn, in our 50's. We are based in London and looking for dog and house sitting in Europe , so we can experience first hand the culture and lifestyle as locals do.

We are looking for a home sit preferably western European counties from 11- 30 September.

We would love the opportunity to take ...
Hello, we are an Aussie married couple, David and Robyn, in our 50's. We are based in London and looking for dog and house sitting in Europe , so we can experience first hand the culture and lifestyle as locals do.

We are looking for a home sit preferably western European counties from 11- 30 September.

We would love the opportunity to take care of your dogs and home so you can have a holiday :-)
Why we want to house sit
We are travelling through Europe in September and would like to experience life as local people d o. We love living with dogs. We have two beautiful dogs of our own Bronte and Amelie Bebe who unfortunately have to stay in Brisbane with friends, while we are travelling. You can see photo of them in our profile

We would love the opportunity to take care of your dogs and home so you can have a holiday :-)
Our experience
Available for Western European dog sits 11 - 30 September We are experienced pet owners, and we are used to administering medications as one of our dogs requires daily eye drops and pills for her medical conditions.

We keep a very neat and clean home. We do not smoke and will ensure your home is well looked after.

We have provided dog and housesitting services on 5 occasions over the past year and can provide written character references, so you can be sure that we keep a nice clean home and are loving pet owners
Best wishes David and Robyn (aka "the Aussie Dogsitters)
Reviews (3)
Lyn - Edinburgh, United Kingdom

22 September - 25 September 2016

This was our first housesit and after reading previous reviews, we were looking forward to leaving our two dogs (one 14yo) in the capable hands of Robyn & David. We were not disappointed. They are a lovely couple and the dogs were looked after so well. They sent texts and pictures which showed ...

This was our first housesit and after reading previous reviews, we were looking forward to leaving our two dogs (one 14yo) in the capable hands of Robyn & David. We were not disappointed. They are a lovely couple and the dogs were looked after so well. They sent texts and pictures which showed how happy the dogs were. They had been brushed so much their coats were beautiful and shiny and the house was immaculate. I was sorry to see them go and I would definitely have them back. Thanks again guys xx

Organised

Reliable

Self-sufficient

Tidy

Pet care

Deborah - Huntingdon, United Kingdom

23 November 2015

We were really worried about leaving our babies with someone we didn't know. Why did we stress so much. Robyn and David looked after our three dogs as though they were part of their family. They sent photos and updates which reassured us that all was well. We arrived home after a long weekend to ...

We were really worried about leaving our babies with someone we didn't know. Why did we stress so much. Robyn and David looked after our three dogs as though they were part of their family. They sent photos and updates which reassured us that all was well. We arrived home after a long weekend to three happy and relaxed dogs and an extremely tidy home. We would certainly love them to house sit for us again

Organised

Reliable

Self-sufficient

Tidy

Pet care

Wendy - Pershore, United Kingdom

09 October 2015

Robyn & David are a very friendly, charming Aussie couple who cared for our elderly cocker spaniel & home as if it were their own. Muffit took to them straight away & we were sent messages & photo's every day so were able to see for ourselves just how happy she was with them, which was very reas...

Robyn & David are a very friendly, charming Aussie couple who cared for our elderly cocker spaniel & home as if it were their own. Muffit took to them straight away & we were sent messages & photo's every day so were able to see for ourselves just how happy she was with them, which was very reassuring. The house was beautifully clean & tidy on our return.
We would not hesitate in recommending Robyn & David & hope that they would be willing to sit for us again sometime.

Organised

Reliable

Self-sufficient

Tidy

Pet care
About Robyn & David
Hello, we are an Aussie married couple, David and Robyn, in our 50's. We are based in London and looking for dog and house sitting in Europe , so we can experience first hand the culture and lifestyle as locals do.

We are looking for a home sit preferably western European counties from 11- 30 September.

We would love the opportunity to take care of your dogs and home so you can have a holiday :-)
Hello, we are an Aussie married couple, David and Robyn, in our 50's. We are based in London and looking for dog and house sitting in Europe , so we can experience first hand the culture and lifestyle as locals do.

We are looking for a home sit preferably western European counties from 11- 30 September.

We would love the opportunity to take care of your dogs and home so you can have a holiday :-)
Why we want to house sit
We are travelling through Europe in September and would like to experience life as local people d o. We love living with dogs. We have two beautiful dogs of our own Bronte and Amelie Bebe who unfortunately have to stay in Brisbane with friends, while we are travelling. You can see photo of them in our profile

We would love the opportunity to take care of your dogs and home so you can have a holiday :-)
Our experience
Available for Western European dog sits 11 - 30 September We are experienced pet owners, and we are used to administering medications as one of our dogs requires daily eye drops and pills for her medical conditions.

We keep a very neat and clean home. We do not smoke and will ensure your home is well looked after.

We have provided dog and housesitting services on 5 occasions over the past year and can provide written character references, so you can be sure that we keep a nice clean home and are loving pet owners
Best wishes David and Robyn (aka "the Aussie Dogsitters)
Animal Care Experience
Dogs

Fish
Availability
MON
TUE
WED
THU
FRI
SAT
SUN
Preferred Countries
Profile Details
Occupation
Executive Coach/HR Manager, Civil Engineer
Previous house sitting experience
Yes
House & pet sitting timeline
Robyn and David have done 3 house sits since 2015
Edinburgh

United Kingdom

Sep 2016

Huntingdon

United Kingdom

Nov 2015

Pershore

United Kingdom

Oct 2015