Valerie (65+) & Edward (65+)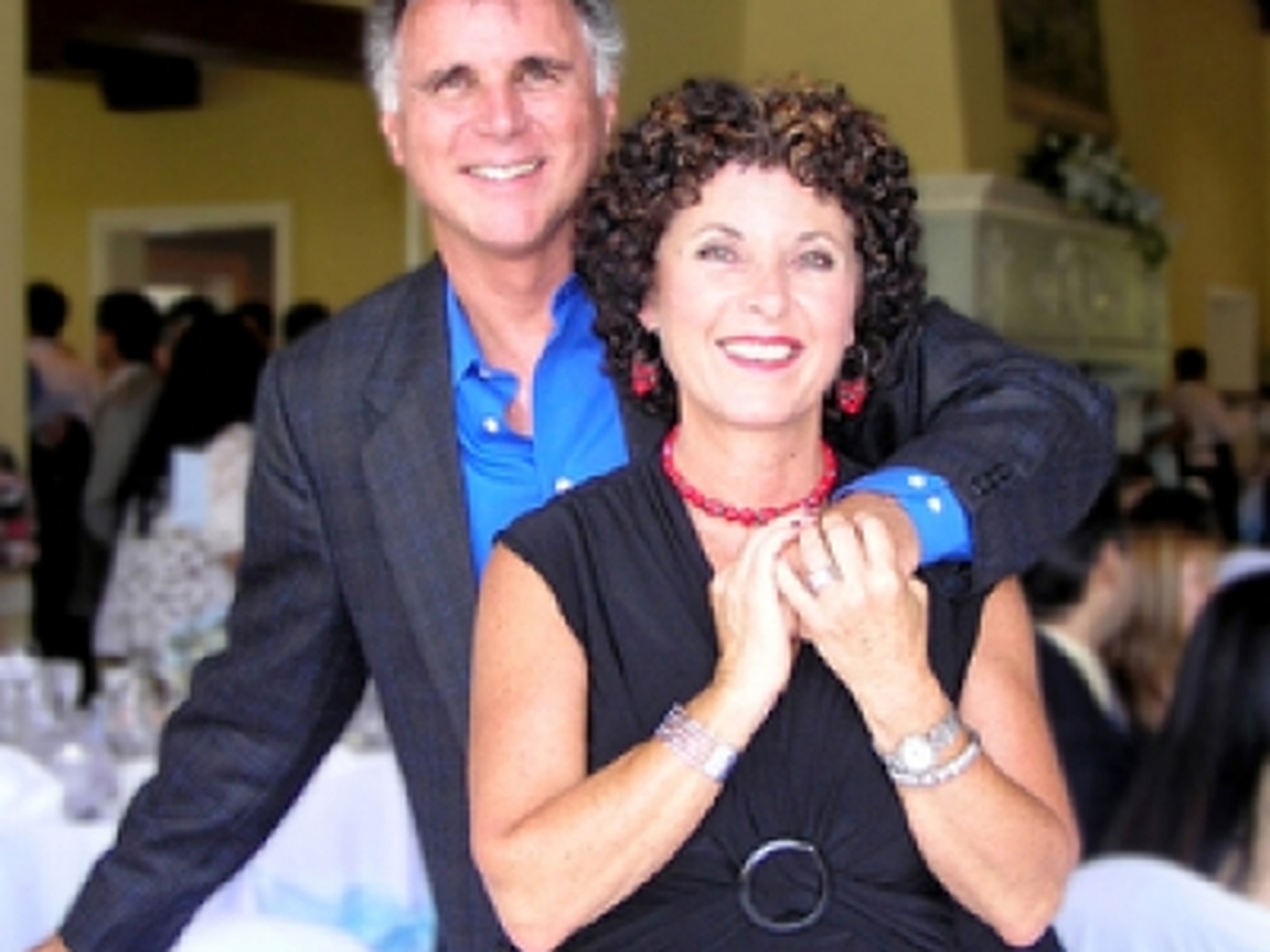 HOUSE-SITTERS & PROPERTY CARETAKERS EXTRAORDINAIRE!
Retired Executive Assistant

& Retired Interior Space Designerer

Couple

Paradise, NV, United States
Member Reviews
This sitter has received reviews from home & pet owners that are members of the TrustedHousesitters community.
External References
This sitter has received third-party external references from e.g. employers, landlords, character & previous pet sits.
Introduction
We are a young (60's) retired professional couple, who have travelled the globe extensively and thoroughly enjoy doing so! Val has an international background, being raised all over the world and is a retired executive assistant to top level executives, both in Australia and the USA. Eddie was born and raised in Los Angeles, California and is a retired architectural space planner/interior designer, on an international level, as well as being an ex-flight instructor. We have owned many homes (here in the United States and in Australia), along with three very successful businesses.
Why we want to house sit
Our goal is to expand our house/pet sitting/care-taking business, whilst allowing us the priviledge to expand upon our global experiences, and our individual artistic abilities. Eddie enjoys pen and ink sketching, oil painting and tinkering around the house and garlden, looking for things to fix! Val enjoys writing, reading, cooking, gardening and doing the Zumba! We both enjoy travelling and have been house and pet-sitting intermittently, since 1985. Due to the very sad economy, we decided to assume house/pet-sitting on a full time basis, and have been doing so, since June 2010. We have house-sat in Maui-Hawaii, the tiny island of Malta and the Bahamas, where we took care of a 3-1/2 acre ocean-front property on a small remote island. We were also responsible for 3 adorable dogs, called Bahamian Pot Cakes, 2 of which were on daily medication. We have also had many other house and pet-sitting assignments, in Australia, Saudi Arabia and the USA. We adored every single one of them! Over the years, we have taken care of a variety of pets (dogs, cats, birds, tropical fish and a duck), whilst paying special attention to the their specific needs (rescued/recovering from an injury/on medication). Because we don't have any pets of our own at the moment, house-sitting affords us the pleasure of taking care of other people's loving pets, whilst giving them lots of extra TLC!
What we bring to the assignment / relevant experience
We have many years' experience in home/garden care and maintenance, cosmetic home repair and decorating, along with patio design and construction. We are caring, meticulous workers, who bring loyalty, consistency, trustworthiness and resourceful natures, to all our experiences and adventures. Integrity and respect for maintaining a home-owner's privacy and personal property, is our ultimate goal. Our employers, co-workers, family and friends have described us as being: self-disciplined, respectful, assiduous, honest, daring, loyal, friendly, responsible, artistic, discreet, friendly, good-natured, witty, animal lovers, and last but not least, courageous globe-trotters and go-getters!

In addition to the above, we are completely unencumbered, which means we are free to relocate at a moment's notice! We are also in excellent health, have superior morals and work ethics, do not have any young children or pets (at the moment), nor do we smoke or have any other addictive habits. We possess impeccable references, which are available for you to peruse at your leisure. Our resume follows:...

RESUME:

Multiple Home-Ownership in America and Australia
Domestic and International travel
Swimming Pool & Spa Business
Boutique Business
Travel Business
Avid Gardeners
Excellent Home Security
Loving Pet Care
Artist
Writer

HOUSE & PET SITTING & PROPERTY CARETAKING EXPERIENCE

House & Pet Sitters
Cambria, California 7/20 - 8/12, 2012
We were responsible for the security and upkeep of a private home and guest cottage and garden which was situated on 1-1/2 acres, along with numerous potted plants (indoors and outdoors), a fountain, mail sorting and the owner's 3-year old gorgeous dog, which was a black lab/pit bull mix.

House Sitters
Laguna Woods, California 6/1 - 6/11, 2012
We were responsible for the security and upkeep of a private home and atrium with potted plants and a fountain,along with the vast garden with a huge fountain and numerous potted plants, large patio and potted plants and mail sorting.

House & Pet Sitters
Antioch, northern California 3/12 - 5/12
We were responsible for the upkeep and security of a private home, together with taking excellent care of the owner's precious cat. Along with the above, we also took care of all the outdoor potted plants, garden (weeding, pruning, raking and sweeping) and overseeing the sprinkler system.

House & Pet Sitters
Beverly Hills, California 2/12 - 3/12
We are responsible for the upkeep and security of a private home and the owner's precious cat, Oliver along with responsibility for all the indoor and outdoor potted plants, newly planted garden, sorting mail, accepting UPS/FEDEX packages, moving the owner's 2 cars, twice a week for street sweeping.

House & Pet Sitters
Laguna Beach, California 12/22 - 12/29, 2011
We were responsible for the upkeep and security of a private home, indoor plants, garden, mail, along with the owner's precious cat, Panther.

House & Pet Sitters
Eleuthera Island, Bahamas 5/11 - 6/11
We were responsible for the upkeep and security of a private, non-functioning, multi-million dollar ocean-front hotel, along with the upkeep of the grounds, the owner's 3 Bahamian Pot Cake dogs (2 were on medication) and the owner's van.

House Sitters
GharGhur, Malta 2/11 - 5/11
We were responsible for the security and upkeep of a private villa, indoor plants, mail, garden, and the owner's car.

House Sitters
Maui, Hawaii 6/10 - 12/10
We were responsible for the security and upkeep of a private home, garden, indoor plants, owner's car and mail sorting.

House & Pet Sitters (multiple occasions)
Laguna Woods, California 6/09 - 2/10
We were responsible for the security and upkeep of a private home, garden, indoor plants, mail, the owner's 2 cars and their two Brussels Griffons dogs.

Pet Sitters (multiple occasions)
Laguna Woods, California 5/08 - 9/08
We were responsible for walking, feeding and providing caring companionship for 2 two small dogs - a tea-cup poodle and a toy poodle.

House Sitters
Maui, Hawaii 5/07 - 6/07
We were responsible for the security and upkeep of a private home, garden, house plants and the owner's mail.

House & Pet Sitters
Lake Forest, California 1/07
We were responsible for the security and upkeep of a private home, mail, garden, house plants, fountain and spa and 2 rescued mutts, both on medication.

House & Pet Sitters (multiple occasions)
Laguna Beach, California 10/04 - 4/06
We were responsible for the security and upkeep of a private home, garden, house plants, fountain, mail and 2 dogs: Cocker-poo and a Shih-Zhu.

House & Pet Sitters
Irvine, California 9/04
We were responsible for the security and upkeep of a private home, garden, house plants, fountain, mail and Dalmatian dog.

House & Pet Sitters
Laguna Niguel, California 9/03
We were responsible for the security and upkeep of a private home, garden, house plants, fountain, mail and Dalmatian dog.

House & Pet Sitters (multiple occasions)
Fallbrook, California 1986 - 2003
We were responsible for the security and upkeep of a private home, along with the security and maintenance of their garden, fountain, indoor plants, Labrador, cars, and over-seeing their avocado orchard.

House & Pet Sitters
Cary, North Carolina, 6/98 - 7/98
We were responsible for the security and upkeep of a private home, garden, dog (mutt) and owner's cars.

House & Pet Sitters (multiple occasions)
Riyadh, Saudi Arabia 11/97 - 4/98
We were responsible for the security and upkeep of a private villa in a western compound, garden, indoor plants, Doberman, and the owner's car.

House & Pet Sitters (Coincided with a business trip home from Saudi Arabia)
Houston, Texas, 9/97 - 9/97
We were responsible for the security and upkeep of a private home, mail, garden, pool, spa, Cocker Spaniel, and the owner's cars.

House Sitters
Maui, Hawaii, 11/96 - 12/96
We were responsible for the security and upkeep of a private home, mail, garden, and owner's cars.

House & Pet Sitters
Maui, Hawaii, 4/95 - 5/95
We were responsible for the security and upkeep of a private home, mail, garden, indoor plants, 2 short haired cats, owner's car and running her private art gallery (selling art, depositing money into the artist's bank account on a daily basis).

House & Pet sitters (multiple occasions)
Melbourne, Australia, 4/85 - 3/86
We were responsible for the security and upkeep of a private home, pool, spa, garden, mail, indoor plants, tropical aquarium, champion German shepherd and the owner's cars.

EDUCATION - VALERIE HERRING

Stockwell Manor High School, London, England
Major: Secretarial & Administration
Sandringham College, Melbourne, Australia
Major: Business Administration

EDUCATION - EDWARD HERRING

Los Angeles City College, Los Angeles, USA
Major: Architecture
California State College, Los Angeles, USA
Major: Business + More info- Less info
Animal care experience?

Dog(s),

Cat(s),

Fish

, Duck

Verifications

Available to housesit where?

Previous house sitting experience?

Yes

Police check?

Yes

Travelling with children?

No
Availability
MON
TUE
WED
THU
FRI
SAT
SUN
Reviews (1)
TrustedHousesitters Homeowner Reviews
Alice - Antioch, CA, United States

22 June 2012

---

Valerie and Eddie Herring took excellent care of our home, yard, and Siamese cat while we were gone two months this spring (2012). When we arrived home, after they picked us up at the train station, we found the house thoroughly clean, tidy, and in order. All of our appliances were clean, and the fridge was stocked with basics. The garden had been weeded, shrubs were pruned, and potted plants were cleaned up and freshly seeded. The bird bath and feeders were full with little birds flitting about. Most importantly, our indoor cat, who is not the friendliest with strangers, obviously had bonded with Val and Eddie and was happy and content. I can't recommend the Herrings highly enough. If they lived closer, I'm sure we could be lifelong friends.

Organised

Reliable

Self-sufficient

Tidy

Pet care
External references (24)
House / Pet sitting References
Ann

22 June 2012

---

Valerie and Eddie are so capable do the best for you.... Never ever had anybody that was so sweet to my pets , very reliable and trusting..will never let you down... I can highly recommend them!!!


Organised

Reliable

Self-sufficient

Tidy

Pet care

Eden

22 June 2012

---

Val and Eddie are an incredibly fun, kind, and generous couple who were fantastic to have care for our home and our cat. We knew our home was in excellent hands, we received timely updates while we were away, and we happily returned to a sparkly clean home, gifts, and one very happy kitty! I couldn't ask for more, and will definitely be using them again!

Organised

Reliable

Self-sufficient

Tidy

Pet care

Brian

22 June 2012

---

Fabulous house-sitters!

Edward and Valerie Herring were enlisted to be responsible for our villa, garden, fountain, patio, mail and our car. Our home was in the most pristine condition, with flowers all over the house, which Valerie had picked from our garden! Much to our delight, it was evident that they had enjoyed our garden very much, because it was very green, colourful and very healthy looking.They are a very neat, tidy and caring couple, who have the utmost respect for one's home and personal belongings. They are good decent people - extremely industrious, conscientious and dependable and we would not hesitate to solicit their services again. In closing, kindly give the Herring's very serious thought, as they are indeed the best of the best!


Organised

Reliable

Self-sufficient

Tidy

Pet care

Dennis

22 June 2012

---

Valerie and Edward Herring are remarkable house sitters. They are extremely house proud, reliable and trustworthy. They looked after our home as if it were their own. They were impeccable in the manner in which they took care of everything for us. We would use their services again in an instant! We have no hesitation in recommending them to anyone or in providing a reference for them.

Organised

Reliable

Self-sufficient

Tidy

Pet care

Noel

22 June 2012

---

We just loved having Valerie and Ed take care of our home and dog while we were traveling to Europe for almost 3 weeks. They kept in touch with us and we felt so relaxed on our vacation knowing that our home in safe hands. It was perfect when we returned! I would highly recommend them to anyone and give them an A+++!!! You couldn't find better people!

Organised

Reliable

Self-sufficient

Tidy

Pet care

Lynn

22 June 2012

---

We always found everything in excellent shape when we returned home from our trips (in fact, things always looked better than when we left!) and we can say, without a doubt, that Valerie and Ed took exceptional care of our home, cars, pets and garden! We're confident they will do the same for you!

Organised

Reliable

Self-sufficient

Tidy

Pet care

Joyce

22 June 2012

---

Wonderful couple who treated my home as their own maintaining interior & exterior, leaving in excellent condition. Very high standards. They were sitting my home for 1 month in 1996 and again for 6 months in 2010. Perfectly honest & reliable.

Organised

Reliable

Self-sufficient

Tidy

Trude

22 June 2012

---

This letter comes to you with the intent of sharing our experience with the fine-tuned talents of Eddie and Valerie Herring. In the realm of home, pet, plant and mail care they cannot be beat. They are excellent communicators as well, and it has been our pleasure to have them nearby.
Since meeting Eddie and Val in August of 2008 they have cared for our things on at least 8 different occasions for a total of over 18 weeks! Soon we'll be off to Colorado again for 2 1/2 weeks and thankfully they will be available for us to rely on once again. It makes a great deal of difference knowing that things are in order while we're gone and will be in order upon our return - not to mention fresh cut flowers in our house, welcome home meals and just the joy of seeing this wonderful couple again. They have become very good friends.
We highly recommend Eddie and Valerie Herring for any care-taking position that you may have in mind. They are an honest and loving couple.


Organised

Reliable

Self-sufficient

Tidy

Pet care
Character References
Vivien

07 July 2012

---

Valerie and Eddie are extremely ethical, caring, honest, reliable and will always go over and above of what is expected of them. We live in Australia and need a caretaker couple for our property, they would be the perfect couple - it is unfortunate that we live so far away. I would have no hesitation in recommending Valerie and Eddie for any housesitting or anything else for that matter. Regards, Vivien Jones.

Organised

Reliable

Self-sufficient

Tidy

Pet care

Arlene

22 June 2012

---

Very trustworthy couple,and also very honest.

Organised

Reliable

Self-sufficient

Tidy

Pet care

Dennis

22 June 2012

---

I've known Eddie since grade school. Even at a young age , he's been a conscientious and meticulous individual...he's always taken his responsibilities seriously and followed through with his commitments. I've used Eddie and Val's services twice through a mutual friends recommendation. Eddie's knack for "fixing " things around the house are uncanny, and Val's outgoing personality was welcomed addition to the neighborhood. I would surely obtain their services again would highly recommend Eddie and Val.

Organised

Reliable

Self-sufficient

Kay

22 June 2012

---

Great people and trusted friends

Organised