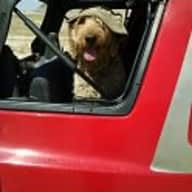 Gordon & shelley & Gordon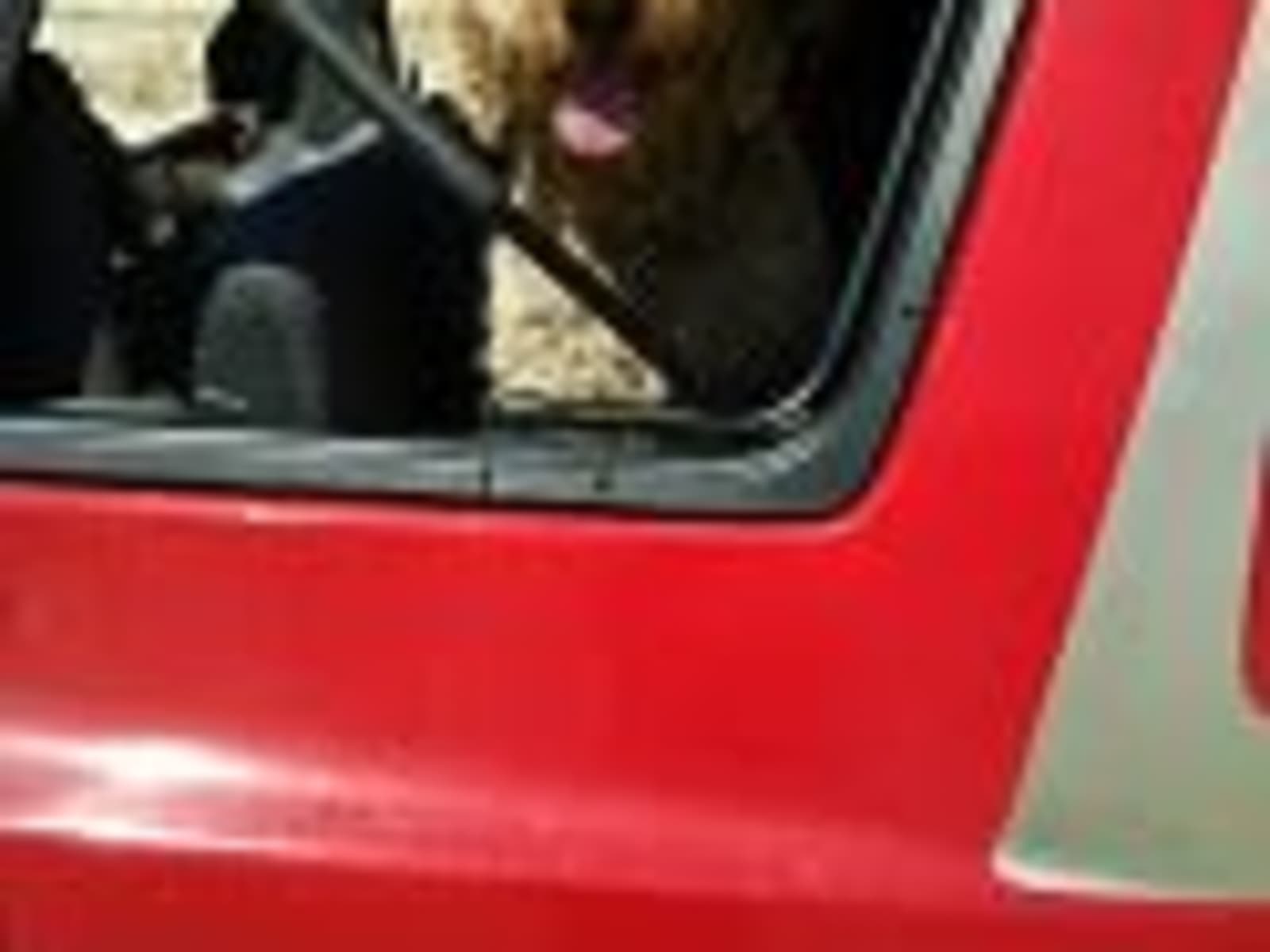 Gordon & shelley & Gordon
Adventures for us and peace of mind for you.
Reno, Nevada, United States
About Gordon & shelley & Gordon
Hi, we (Gordon and Shelley) are both in our 60s and are a responsible, trustworthy, conscientious, active and fun-loving couple. Gordon retired from city and state law enforcement after 28 years and Shelley just recently got her masters degree in professional counseling and works part time for a non-profit drug and alcohol treatment organization...
Hi, we (Gordon and Shelley) are both in our 60s and are a responsible, trustworthy, conscientious, active and fun-loving couple. Gordon retired from city and state law enforcement after 28 years and Shelley just recently got her masters degree in professional counseling and works part time for a non-profit drug and alcohol treatment organization. internet access. (gotta love online learning!) Our 11 year old goofy Goldendoodle, Ralph, says that when he can't come with us, he's happy to get some extra spoiling with family and friends.. just as long as we promise to come home :-)
Why we want to house sit
We love to travel and experience new places especially in non-traditional ways. We also love both dogs and cats so house/pet sitting is a perfect fit for us. Our goal is not to just have new adventures but to provide peace of mind to other pet owners
Our experience
We bring years of experience as both home owners and pet owners (dogs and cats). The love and care we have for our own is what we will give to yours. In addition, Gordon's law enforcement background makes safety and security a priority wherever we go, We are also competent DIYers who approach everything with a can-do attitude. We both have valid passports, so location possibilities are endless. (Our greatest challenge will be in finding the time to do as many house sitting adventures as we would love to do.)
Reviews (1)
Jennifer - Kea'au, Hawaii, United States

09 June - 11 August 2015

Gordon and Shelley were magnificent! We left them in charge of our cottage, yurt, 3 acres, cars, two dogs, two cats, love birds and lily pond for two months. They were real troopers, and had a wonderful stay in Hawaii. We rarely heard a peep out of them other than to receive fun photos of them w...

Gordon and Shelley were magnificent! We left them in charge of our cottage, yurt, 3 acres, cars, two dogs, two cats, love birds and lily pond for two months. They were real troopers, and had a wonderful stay in Hawaii. We rarely heard a peep out of them other than to receive fun photos of them walking the dogs. They were remarkably independent, and Gordon loves to tinker, so he fixed stuff and even added a bit of plumbing on his own. They got an oil & lube on the car done, and when they had to leave a day early paid for parking at the airport!

Organised

Reliable

Self-sufficient

Tidy

Pet care
External references (7)
Misty - House / Pet sitting Reference

20 October 2014

I have know Gordon and Shelleg now for 10+ years. They are very welcoming and responsible people. They are both very active in the church community in the small town they live in, and have helped so many people whether it be giving them a place to stay, or even just a meal. I highly recommend the...

I have know Gordon and Shelleg now for 10+ years. They are very welcoming and responsible people. They are both very active in the church community in the small town they live in, and have helped so many people whether it be giving them a place to stay, or even just a meal. I highly recommend these two from house sitting as not only would they be more that respectful of the house and pets, but they love to travel.

Organised

Reliable

Self-sufficient

Tidy

Pet care

Mike And Cheryl - Character Reference

20 October 2014

We have known Gordon & Shelley for many years. I would trust them with any and everything I own. Professional and trustworthy beyond description and with a great sense of humor.

We have known Gordon & Shelley for many years. I would trust them with any and everything I own. Professional and trustworthy beyond description and with a great sense of humor.

Organised

Reliable

Self-sufficient

Tidy

Michele - Character Reference

20 October 2014

I have known Gordon and Shelley on both a personal and professional level for many years. I know them to be absolutely trustworthy beyond reproach and would entrust my own animals and home to them if I needed that service.
I am rating them below as if 5 is the highest level on the scale.

I have known Gordon and Shelley on both a personal and professional level for many years. I know them to be absolutely trustworthy beyond reproach and would entrust my own animals and home to them if I needed that service.
I am rating them below as if 5 is the highest level on the scale.

Organised

Reliable

Self-sufficient

Tidy

Pet care

Gary - Character Reference

20 October 2014

I have known Gordon and Shelley for over 10 years. They are honest and trustworthy.

I have known Gordon and Shelley for over 10 years. They are honest and trustworthy.

Organised

Reliable

Self-sufficient

Tidy

Pet care

Cindy - Character Reference

20 October 2014

I have known Shelley and Gordon for over three decades. They have stellar character combined with good common sense and a strong work ethic. I would not hesitate to trust them with my most precious possessions, whether material goods or animals!

I have known Shelley and Gordon for over three decades. They have stellar character combined with good common sense and a strong work ethic. I would not hesitate to trust them with my most precious possessions, whether material goods or animals!

Organised

Reliable

Self-sufficient

Tidy

Pet care

Shawna - Character Reference

20 October 2014

I have known Shelley and Gordon as a couple for at least 10+ years and Gordon since High school. Shelley and Gordon are trustworthy and loyal people who serve others with integrity and humbleness. They are respectful of others and their property.

I have known Shelley and Gordon as a couple for at least 10+ years and Gordon since High school. Shelley and Gordon are trustworthy and loyal people who serve others with integrity and humbleness. They are respectful of others and their property.

Organised

Reliable

Self-sufficient

Tidy

Pet care

David - Character Reference

20 October 2014

They are two of the most reliable ppl I have ever met. I spend a lot of time with them, and travel with Gordon. I can think of no 'downside' with either one.
Energetic, honest, thoughtful ppl.

They are two of the most reliable ppl I have ever met. I spend a lot of time with them, and travel with Gordon. I can think of no 'downside' with either one.
Energetic, honest, thoughtful ppl.

Organised

Reliable

Self-sufficient

Tidy

Pet care
About Gordon & shelley & Gordon
Hi, we (Gordon and Shelley) are both in our 60s and are a responsible, trustworthy, conscientious, active and fun-loving couple. Gordon retired from city and state law enforcement after 28 years and Shelley just recently got her masters degree in professional counseling and works part time for a non-profit drug and alcohol treatment organization. internet access. (gotta love online learning!) Our 11 year old goofy Goldendoodle, Ralph, says that when he can't come with us, he's happy to get some extra spoiling with family and friends.. just as long as we promise to come home :-)
Hi, we (Gordon and Shelley) are both in our 60s and are a responsible, trustworthy, conscientious, active and fun-loving couple. Gordon retired from city and state law enforcement after 28 years and Shelley just recently got her masters degree in professional counseling and works part time for a non-profit drug and alcohol treatment organization. internet access. (gotta love online learning!) Our 11 year old goofy Goldendoodle, Ralph, says that when he can't come with us, he's happy to get some extra spoiling with family and friends.. just as long as we promise to come home :-)
Why we want to house sit
We love to travel and experience new places especially in non-traditional ways. We also love both dogs and cats so house/pet sitting is a perfect fit for us. Our goal is not to just have new adventures but to provide peace of mind to other pet owners
Our experience
We bring years of experience as both home owners and pet owners (dogs and cats). The love and care we have for our own is what we will give to yours. In addition, Gordon's law enforcement background makes safety and security a priority wherever we go, We are also competent DIYers who approach everything with a can-do attitude. We both have valid passports, so location possibilities are endless. (Our greatest challenge will be in finding the time to do as many house sitting adventures as we would love to do.)
Verifications
Email Address, External references (7)
Availability
MON
TUE
WED
THU
FRI
SAT
SUN
Profile Details
Age
Gordon & shelley 65+, Gordon 65+
Occupation
Part time professional counselor, Looking for ways to help others
Previous house sitting experience
Yes
Member benefits
Sitter is connected to
Vet Advice Line
Vet Advice Line
Member since
October 2014
House & pet sitting timeline
Gordon & shelley and Gordon have done 1 house sit since 2014
Kea'au

United States

Jun - Aug 2015