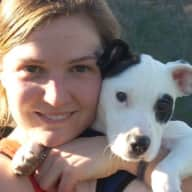 Elizabeth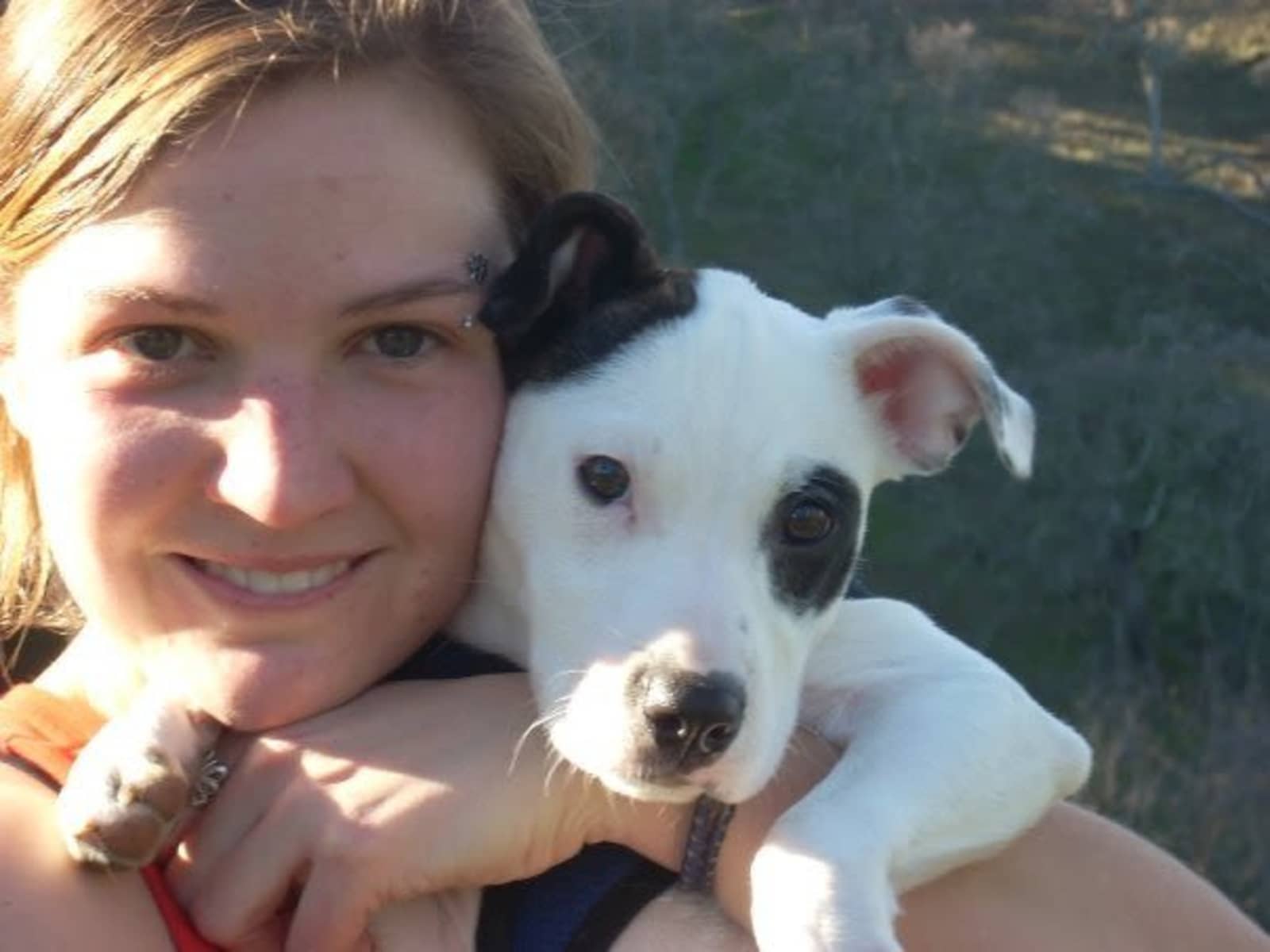 Elizabeth
Does Your Pet Have Special Needs? Experienced Pet/House Sitter With Behavioral And Medical Background.
New York City, New York, United States
About Elizabeth
I recently relocated to NYC, and am looking forward to growing my Pet Sitting business and building a new client base. I have over a decade of experience caring specifically for animals with behavioral and medical needs. I received my Bachelors' degree specializing in the therapeutic partnership between humans and animals. My experience ranges f...
I recently relocated to NYC, and am looking forward to growing my Pet Sitting business and building a new client base. I have over a decade of experience caring specifically for animals with behavioral and medical needs. I received my Bachelors' degree specializing in the therapeutic partnership between humans and animals. My experience ranges from K9 Behaviorist, Professional Dog Walker and Pet Sitter, to managing therapeutic horse programs for kids coping with terminal illness.
To learn more about my business visit

https://www.rainbowpetsitter.com/
Why I want to house sit
I'm in the process of growing my pet sitting business and occasionally do free house sitting in-between paying gigs. In exchange for free professional pet care I just ask that if you are happy with the care I provide you tell your friends or review us on yelp.

https://www.yelp.com/biz/rainbow-pet-sitter-new-york
My experience
I spent five years as a professional Dog Walker and Pet Sitter in San Francisco. I bring several years of experience as a K9 behaviorist, in a vet clinic, rehabilitating dogs with extreme behavioral and socialization challenges. I am comfortable taking care of dogs and cats with behavioral, social, and medical issues.

Through my business, I am licensed, bonded, insured, and pet First Aid/CPR certified.I have passed extensive background checks and can provide references.

I pride myself in respecting the homes I stay in and always leave them cleaner than before I arrived.
Read more about my background and experience here

https://www.rainbowpetsitter.com/about-us
Reviews (4)
Suzanne - Manhattan, New York, United States

03 August - 08 August 2017

Sorry so late, I haven't been on this site since my baby passed - you did a WONDERFUL job and I would recommend you in a heart-beat. My last sitter (Mia) didn't care the way you did and now says, I "lied" about his age, what a crock. Thank you, thank you for all you did! for Desi! If I do adop...

Sorry so late, I haven't been on this site since my baby passed - you did a WONDERFUL job and I would recommend you in a heart-beat. My last sitter (Mia) didn't care the way you did and now says, I "lied" about his age, what a crock. Thank you, thank you for all you did! for Desi! If I do adopt again, you'll be first on my list when I need a sitter.

All the best!!
Suzanne

Organised

Reliable

Self-sufficient

Tidy

Pet care

Jennifer - Brooklyn, New York, United States

07 July - 21 July 2017

Elizabeth stayed in my apartment for two weeks while taking care of my 13-year-old Puli. She took exquisite care of both my dog and my home. She has a positive effect on animals––my dog was in good spirits upon my return and obviously well taken care of while I was away. I also found her to be ve...

Elizabeth stayed in my apartment for two weeks while taking care of my 13-year-old Puli. She took exquisite care of both my dog and my home. She has a positive effect on animals––my dog was in good spirits upon my return and obviously well taken care of while I was away. I also found her to be very reliable and she communicates as needed. If you are looking to feel secure and confident about your pet's well-being––and yours!––while you are gone, Elizebeth is someone you can trust and count on.
-Jennifer

Organised

Reliable

Self-sufficient

Tidy

Pet care

Maricella - New York City, New York, United States

28 January - 04 February 2017

I can't say enough good things about Liz! My cat Ginger is very temperamental and doesn't really like people... she loved Liz from the moment she met her. I was reassured that Ginger was in the right hands, and Liz kept me updated on how they were doing throughout my trip. I would have Liz as a s...

I can't say enough good things about Liz! My cat Ginger is very temperamental and doesn't really like people... she loved Liz from the moment she met her. I was reassured that Ginger was in the right hands, and Liz kept me updated on how they were doing throughout my trip. I would have Liz as a sitter again in a heartbeat.

Organised

Reliable

Self-sufficient

Tidy

Pet care
About Elizabeth
I recently relocated to NYC, and am looking forward to growing my Pet Sitting business and building a new client base. I have over a decade of experience caring specifically for animals with behavioral and medical needs. I received my Bachelors' degree specializing in the therapeutic partnership between humans and animals. My experience ranges from K9 Behaviorist, Professional Dog Walker and Pet Sitter, to managing therapeutic horse programs for kids coping with terminal illness.
To learn more about my business visit

https://www.rainbowpetsitter.com/
I recently relocated to NYC, and am looking forward to growing my Pet Sitting business and building a new client base. I have over a decade of experience caring specifically for animals with behavioral and medical needs. I received my Bachelors' degree specializing in the therapeutic partnership between humans and animals. My experience ranges from K9 Behaviorist, Professional Dog Walker and Pet Sitter, to managing therapeutic horse programs for kids coping with terminal illness.
To learn more about my business visit

https://www.rainbowpetsitter.com/
Why I want to house sit
I'm in the process of growing my pet sitting business and occasionally do free house sitting in-between paying gigs. In exchange for free professional pet care I just ask that if you are happy with the care I provide you tell your friends or review us on yelp.

https://www.yelp.com/biz/rainbow-pet-sitter-new-york
My experience
I spent five years as a professional Dog Walker and Pet Sitter in San Francisco. I bring several years of experience as a K9 behaviorist, in a vet clinic, rehabilitating dogs with extreme behavioral and socialization challenges. I am comfortable taking care of dogs and cats with behavioral, social, and medical issues.

Through my business, I am licensed, bonded, insured, and pet First Aid/CPR certified.I have passed extensive background checks and can provide references.

I pride myself in respecting the homes I stay in and always leave them cleaner than before I arrived.
Read more about my background and experience here

https://www.rainbowpetsitter.com/about-us
Verifications
Standard level
Email Address, Phone Number, External references (1), Identity & Document Check
All Standard Verification checks are carried out by a specialist 3rd Party
Animal Care Experience
Dogs

Cats

Reptiles

Horses

Fish

Poultry

Farm animals

Bird

Small pet
Availability
MON
TUE
WED
THU
FRI
SAT
SUN
Preferred Countries
Profile Details
Occupation
Owner Rainbow Pet Sitter
Travelling as a
Single Sitter
Previous house sitting experience
Yes
Member since
December 2016
House & pet sitting timeline
Elizabeth has done 6 house sits since 2016
New York City

United States

Oct 2017

New York City

United States

Sep 2017

Manhattan

United States

Aug 2017

Brooklyn

United States

Jul 2017

Brooklyn

United States

Apr 2017

New York City

United States

Jan - Feb 2017