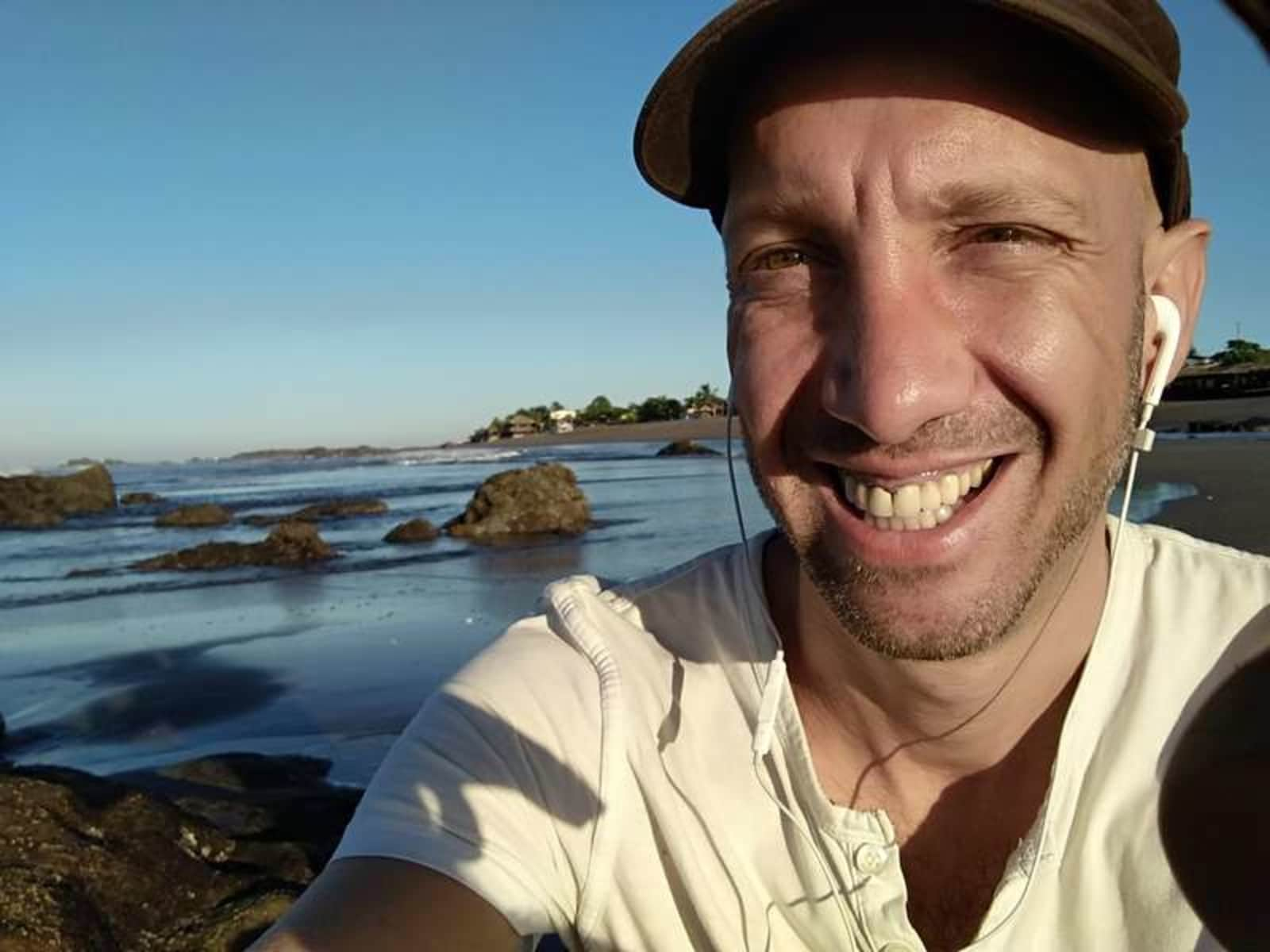 Avi
Sits for free dog hugs :)
Manhattan, New York, United States
About Avi
I'm a theater actor from Israel. I lived in Tel Aviv city by the beach and loved It :)
I've started a 3 years journey around the globe on November 2017.
These days i'm working on a one man theater show and i'm looking for the right environment with a routine built into it - like walking your dogs! that will helps me be more focused on writing m...
I'm a theater actor from Israel. I lived in Tel Aviv city by the beach and loved It :)
I've started a 3 years journey around the globe on November 2017.
These days i'm working on a one man theater show and i'm looking for the right environment with a routine built into it - like walking your dogs! that will helps me be more focused on writing my play and hopefully your dogs\cats will keep me company :)

Intresting fact about me:
I used to be the CTO of a large financial corporation. boom! :)
Why I want to house sit
Truth be told i miss my dog from back home...... :(
My experience
I've never done it "professionally" but my friends will always call me to come for the rescue knowing that their dogs and cats and me gets pretty dam good together :)
About Avi
I'm a theater actor from Israel. I lived in Tel Aviv city by the beach and loved It :)
I've started a 3 years journey around the globe on November 2017.
These days i'm working on a one man theater show and i'm looking for the right environment with a routine built into it - like walking your dogs! that will helps me be more focused on writing my play and hopefully your dogs\cats will keep me company :)

Intresting fact about me:
I used to be the CTO of a large financial corporation. boom! :)
I'm a theater actor from Israel. I lived in Tel Aviv city by the beach and loved It :)
I've started a 3 years journey around the globe on November 2017.
These days i'm working on a one man theater show and i'm looking for the right environment with a routine built into it - like walking your dogs! that will helps me be more focused on writing my play and hopefully your dogs\cats will keep me company :)

Intresting fact about me:
I used to be the CTO of a large financial corporation. boom! :)
Why I want to house sit
Truth be told i miss my dog from back home...... :(
My experience
I've never done it "professionally" but my friends will always call me to come for the rescue knowing that their dogs and cats and me gets pretty dam good together :)
Verifications
Email Address, Phone Number
Availability
MON
TUE
WED
THU
FRI
SAT
SUN
Preferred Countries
Profile Details
Occupation
a theater actor and a programmer - pays the bills :)
Travelling as a
Single Sitter
Previous house sitting experience
Yes
Member benefits
Sitter is connected to
Vet Advice Line
Vet Advice Line