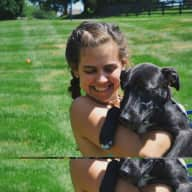 Margaret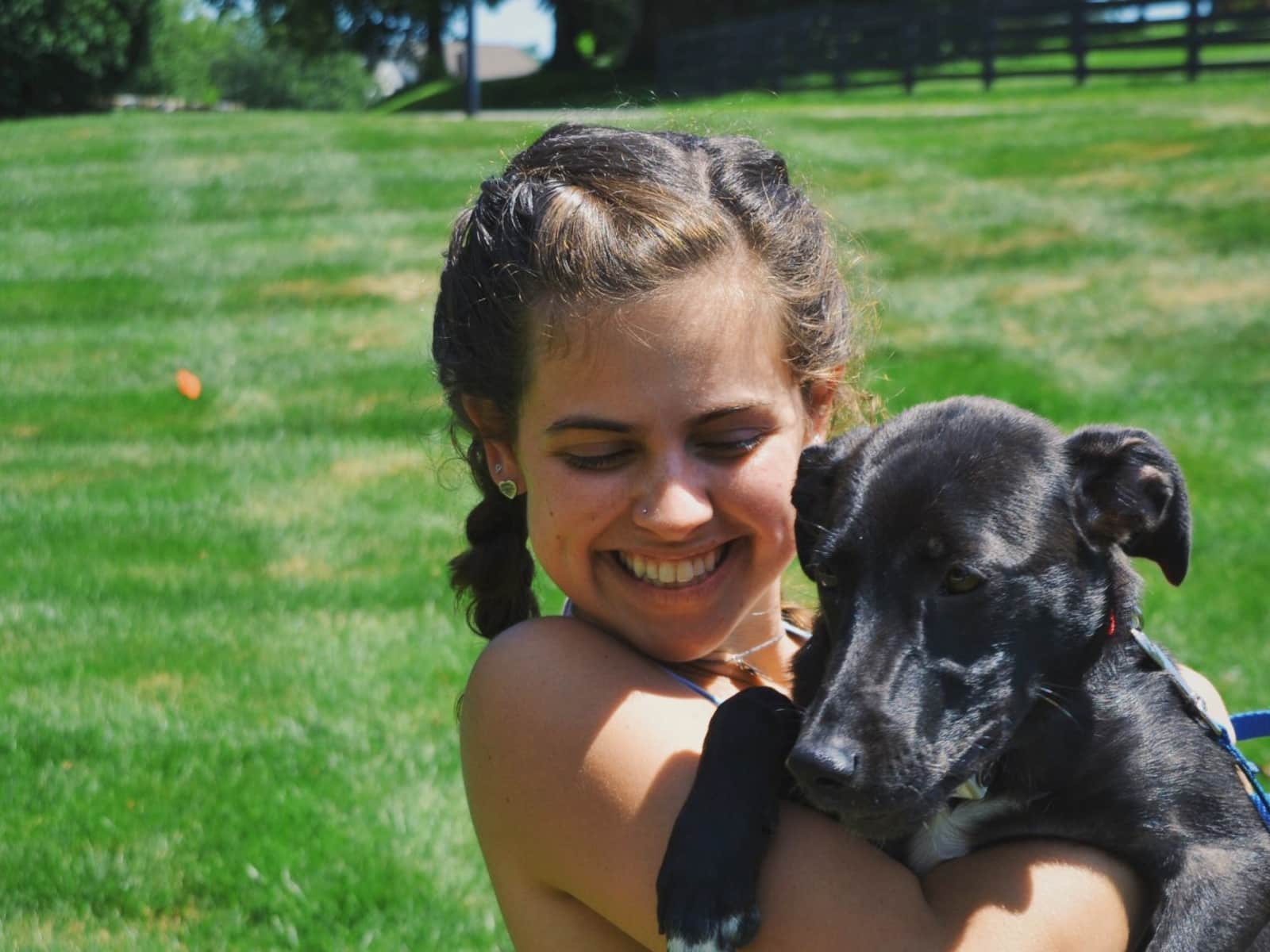 Margaret
Experienced Pet-Sitter & Dog Lover!
New York City, New York, United States
About Margaret
I am a 25 year old traveling between Columbus, OH & NYC for work with my company, BARK. I work with dogs daily, but love all animals. I am active, but am also down to chill if your fur baby prefers that!! My experience & background with animal behavior helps me be extremely comfortable with all breeds and temperaments. If your pup is super chill...
I am a 25 year old traveling between Columbus, OH & NYC for work with my company, BARK. I work with dogs daily, but love all animals. I am active, but am also down to chill if your fur baby prefers that!! My experience & background with animal behavior helps me be extremely comfortable with all breeds and temperaments. If your pup is super chill or super outgoing- I could even take him or her to work with me in the city for a day! :)
Why I want to house sit
Traveling weekly to NYC for work can not only be expensive, but also lonely when my pup, George, isn't with me. Having grown up with all different animals my entire life, I feel most comfortable being able to help and hang out with as many furry friends as I can! This would be a perfect way to hang a fur baby while away from home! :)
My experience
I have been pet sitting since I was 10 years old. I started volunteering at local shelters at 13, worked at the shelter in college teaching kids about animal behavior, studied some animal psychology in college, and now work with pups daily at BARK. I have 3 family pups at my parents house in KY- Kate (150 pound mastiff), Pippa (70 pound pit mix), & Charlotte (60 pound whipador). My beagle mix, George, lives with me in Ohio.
Growing up I always had a pet, including rabbit, hamsters (+ unexpected babies!), chickens, fish, rats, dogs, birds, & pet sat neighbors horses, lizards, dogs, etc.
Basically- I love all animals and want to hang out with them all. :)
External references (1)
Trevor - Employment Reference

08 October 2018

Maggie is great! She has taken care of my yellow Labrador Cooper on multiple occasions and always makes me feel that he is being well taken care of. She sends multiple daily updates with pictures and I can tell from the photos that Cooper has a great time. She is also very organized and clean so ...

Maggie is great! She has taken care of my yellow Labrador Cooper on multiple occasions and always makes me feel that he is being well taken care of. She sends multiple daily updates with pictures and I can tell from the photos that Cooper has a great time. She is also very organized and clean so I never worried about coming back to a messy apartment.

Organised

Reliable

Self-sufficient

Tidy
About Margaret
I am a 25 year old traveling between Columbus, OH & NYC for work with my company, BARK. I work with dogs daily, but love all animals. I am active, but am also down to chill if your fur baby prefers that!! My experience & background with animal behavior helps me be extremely comfortable with all breeds and temperaments. If your pup is super chill or super outgoing- I could even take him or her to work with me in the city for a day! :)
I am a 25 year old traveling between Columbus, OH & NYC for work with my company, BARK. I work with dogs daily, but love all animals. I am active, but am also down to chill if your fur baby prefers that!! My experience & background with animal behavior helps me be extremely comfortable with all breeds and temperaments. If your pup is super chill or super outgoing- I could even take him or her to work with me in the city for a day! :)
Why I want to house sit
Traveling weekly to NYC for work can not only be expensive, but also lonely when my pup, George, isn't with me. Having grown up with all different animals my entire life, I feel most comfortable being able to help and hang out with as many furry friends as I can! This would be a perfect way to hang a fur baby while away from home! :)
My experience
I have been pet sitting since I was 10 years old. I started volunteering at local shelters at 13, worked at the shelter in college teaching kids about animal behavior, studied some animal psychology in college, and now work with pups daily at BARK. I have 3 family pups at my parents house in KY- Kate (150 pound mastiff), Pippa (70 pound pit mix), & Charlotte (60 pound whipador). My beagle mix, George, lives with me in Ohio.
Growing up I always had a pet, including rabbit, hamsters (+ unexpected babies!), chickens, fish, rats, dogs, birds, & pet sat neighbors horses, lizards, dogs, etc.
Basically- I love all animals and want to hang out with them all. :)
Verifications
Basic level
Email Address, Phone Number, External references (1)
Animal Care Experience
Dogs

Cats

Reptiles

Horses

Fish

Poultry

Farm animals

Bird

Small pet
Availability
MON
TUE
WED
THU
FRI
SAT
SUN
Preferred Countries
Profile Details
Occupation
Retail Junior Planner
Travelling as a
Single Sitter
Previous house sitting experience
Yes
Member benefits
Sitter is connected to
Vet Advice Line
Vet Advice Line
Member since
September 2018