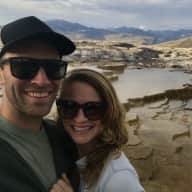 Anny & Ian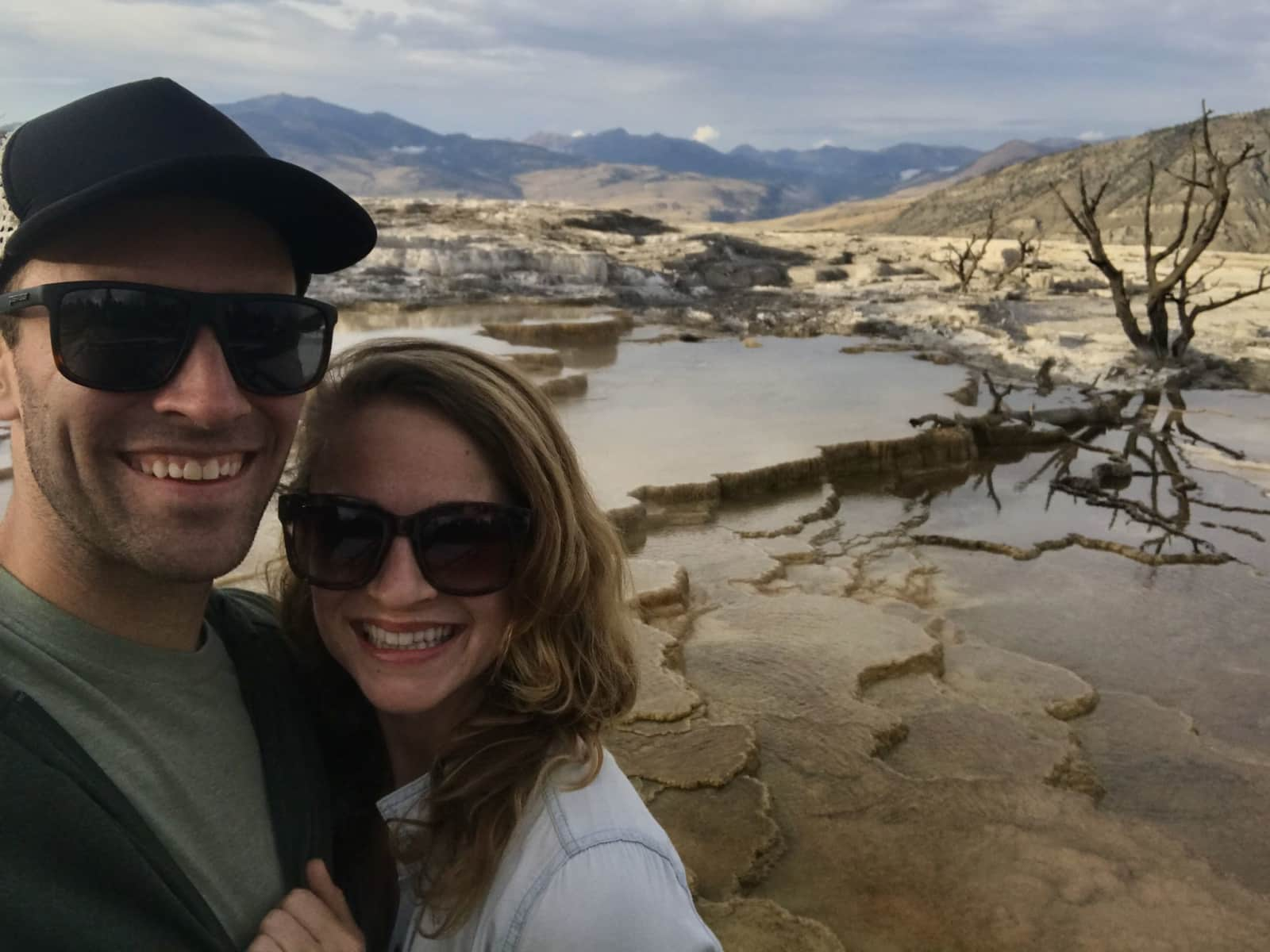 Anny & Ian
Seattle's Best Housitters!
Seattle, Washington, United States
About Anny & Ian
Hi, we are Anny and Ian! This past year we took a risk and took a break from our careers ( Registered Nurse and Research Scientist) to travel in South America and now in the USA. We enjoy the outdoors, spending time with family and friends, living a healthy and balanced lifestyle, traveling, hiking and backpacking, photography, going for walks...
Hi, we are Anny and Ian! This past year we took a risk and took a break from our careers ( Registered Nurse and Research Scientist) to travel in South America and now in the USA. We enjoy the outdoors, spending time with family and friends, living a healthy and balanced lifestyle, traveling, hiking and backpacking, photography, going for walks, and also relaxing at home. We've been fortunate to spend alot of time doing these activities the past year, and now it's time for us to come home to Washington for a bit :)
Why we want to house sit
We will be back in the Seattle area mid November until this next summer when we hope to do some more traveling in Alaska. We will be getting contract positions in our field for the next 6 plus months. Our positions will most likely only be three days a week and opposite of each other so you can rest assure your home and pets will be looked after and safe. We both love animals and a housitting position would allow us to spend time with animals by loving and taking care of your pet, have a place close to our jobs, not have to search for a short term lease, and save additional money for our travels. And, although we love to travel, we also very much enjoy the responsibility, comfort, and consistency of having animals and a home to take care of (Which we are very much looking forward to)
Our experience
We have both house and pet sat on and off through the years for friends, family, and also employers ( this is our first time using a service). We also both love and grew up with animals, including dogs, cats, bunnies, and horses. We currently do not have pets after losing our beloved 11 year old Siamese kitty to cancer last January :(. Our pet sitting experience has included dogs, cats, rats, and even a snake :). Ian is really great at playing with the animals, Anny is an expert at cuddling, and we both love to go for walks or even hikes with a pup if they are able to do so! We are both carefree and easy to be around, clean, non-smokers, and responsible. If we find a good house sit match, we are both dedicated to take great care of your home and pets so you can relax and enjoy your time away :)
Reviews (1)
Elizabeth - Seattle, Washington, United States

16 December - 01 January 2018

Anny and Ian come highly recommended. They house sat for us for just over two weeks and we returned to a very clean and tidy home and two satisfied cats! Communication was fluid and we received a few pictures which is always nice when you're away from your pets. We were comforted to know that our...

Anny and Ian come highly recommended. They house sat for us for just over two weeks and we returned to a very clean and tidy home and two satisfied cats! Communication was fluid and we received a few pictures which is always nice when you're away from your pets. We were comforted to know that our home and cats were in safe hands.

Organised

Reliable

Self-sufficient

Tidy

Pet care
External references (3)
Nicole - House / Pet sitting Reference

21 October 2017

I am so glad to be given the chance to recommend Anny. She has watched our house and our cats on a number of occasions and she has always done an excellent job. She is good-natured, dutiful and diligent. She is a sure bet.

I am so glad to be given the chance to recommend Anny. She has watched our house and our cats on a number of occasions and she has always done an excellent job. She is good-natured, dutiful and diligent. She is a sure bet.

Organised

Reliable

Self-sufficient

Tidy

Pet care

Ruben - House / Pet sitting Reference

20 October 2017

Anny is all you could ever want from a house sitter! She taken care of my home and two cats on multiple occasions while my wife and I are out of town. Anny is respectful, clean, quiet, organized and amazing with animals. My wife and I always feel at ease with Anny taking care of our home and fu...

Anny is all you could ever want from a house sitter! She taken care of my home and two cats on multiple occasions while my wife and I are out of town. Anny is respectful, clean, quiet, organized and amazing with animals. My wife and I always feel at ease with Anny taking care of our home and furry children.

Anny has been one of my best friends since middle school and she's always treated people and their property with the upmost respect. She'll take great care of your home and animals so your time away is as care free as possible.

Organised

Reliable

Self-sufficient

Tidy

Pet care

Sarah - House / Pet sitting Reference

12 October 2017

Anny is GREAT! She's house sat my home and pets multiple times and each time I arrive home my pets are snuggled up to her. She is organized, tidy, respectful and always treats my home and pets as she would treat her own.

I feel better being away knowing Anny is watching over everything, and wou...

Anny is GREAT! She's house sat my home and pets multiple times and each time I arrive home my pets are snuggled up to her. She is organized, tidy, respectful and always treats my home and pets as she would treat her own.

I feel better being away knowing Anny is watching over everything, and would recommend her for any job!

Organised

Reliable

Self-sufficient

Tidy

Pet care
About Anny & Ian
Hi, we are Anny and Ian! This past year we took a risk and took a break from our careers ( Registered Nurse and Research Scientist) to travel in South America and now in the USA. We enjoy the outdoors, spending time with family and friends, living a healthy and balanced lifestyle, traveling, hiking and backpacking, photography, going for walks, and also relaxing at home. We've been fortunate to spend alot of time doing these activities the past year, and now it's time for us to come home to Washington for a bit :)
Hi, we are Anny and Ian! This past year we took a risk and took a break from our careers ( Registered Nurse and Research Scientist) to travel in South America and now in the USA. We enjoy the outdoors, spending time with family and friends, living a healthy and balanced lifestyle, traveling, hiking and backpacking, photography, going for walks, and also relaxing at home. We've been fortunate to spend alot of time doing these activities the past year, and now it's time for us to come home to Washington for a bit :)
Why we want to house sit
We will be back in the Seattle area mid November until this next summer when we hope to do some more traveling in Alaska. We will be getting contract positions in our field for the next 6 plus months. Our positions will most likely only be three days a week and opposite of each other so you can rest assure your home and pets will be looked after and safe. We both love animals and a housitting position would allow us to spend time with animals by loving and taking care of your pet, have a place close to our jobs, not have to search for a short term lease, and save additional money for our travels. And, although we love to travel, we also very much enjoy the responsibility, comfort, and consistency of having animals and a home to take care of (Which we are very much looking forward to)
Our experience
We have both house and pet sat on and off through the years for friends, family, and also employers ( this is our first time using a service). We also both love and grew up with animals, including dogs, cats, bunnies, and horses. We currently do not have pets after losing our beloved 11 year old Siamese kitty to cancer last January :(. Our pet sitting experience has included dogs, cats, rats, and even a snake :). Ian is really great at playing with the animals, Anny is an expert at cuddling, and we both love to go for walks or even hikes with a pup if they are able to do so! We are both carefree and easy to be around, clean, non-smokers, and responsible. If we find a good house sit match, we are both dedicated to take great care of your home and pets so you can relax and enjoy your time away :)
Verifications
Standard level
Email Address, Phone Number, External references (3), Identity & Document Check
All Standard Verification checks are carried out by a specialist 3rd Party
Animal Care Experience
Dogs

Cats

Reptiles

Small pet
Availability
MON
TUE
WED
THU
FRI
SAT
SUN
Preferred Countries
Profile Details
Occupation
Registered Nurse, Research Scientist
Previous house sitting experience
Yes
House & pet sitting timeline
Anny and Ian have done 1 house sit since 2017
Seattle

United States

Dec 2017 - Jan 2018