Beach Walker Needed for my two fluffies ~ Maui & Misty
Barnes Hill, Antigua and Barbuda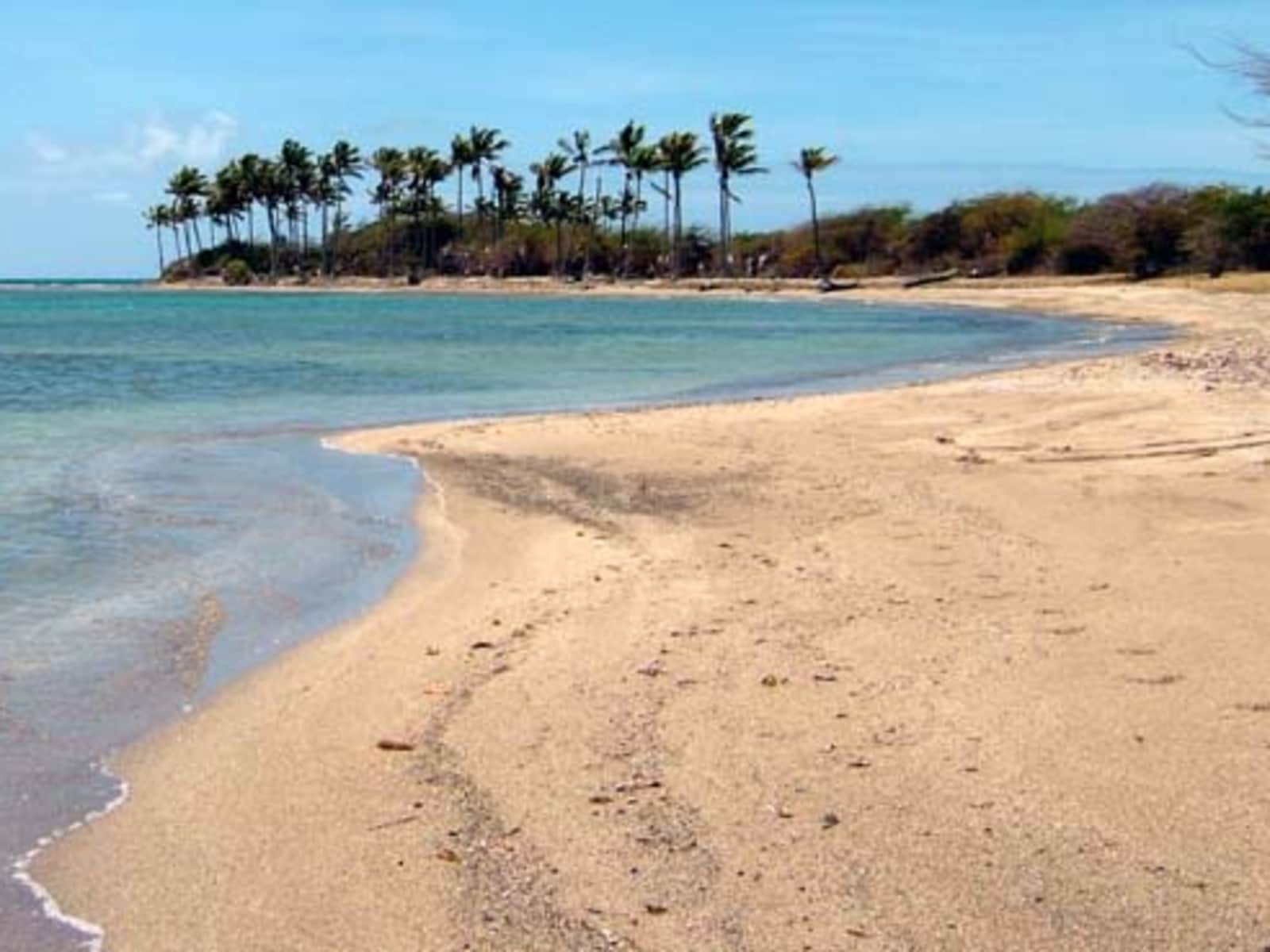 Pets
1 Dog
1 Cat
Introduction
Hi There potential doggie walkers ~ We want to go away next year MAY/JUNE 2018 for 4 weeks ~ but our two much loved friendly dependant fluffballs will miss their beach walks & swims terribly which makes us feel bad for leaving. We also have 3 independant rescue cats that just need biscuits put down. Also a beautiful scarlet macaw parrot who was rescued because of her damaged wing, so she likes a bit of bird chatter and talks back. ( no bad words please).
Antigua & Barbuda is an expensive flight to get here but there are bargains out there from via Canada, USA as well as LONDON UK. Once here though you can live cheapily on fruits fish and veggies which can be sourced locally in the village.
Our Home & Location
We are located 100 meters from the Caribbean sea in CADES BAY on the south coast of Antigua. You would have your fully equipped seaview apartment which is surrounded by an established tropical garden in a fishing village. The village has 2 bakeries that open at 6am, several mini markets, several bars and restaurants. The bus stop is at the top of the lane 150yds - the buses are fab and cheap $1USD each way will get you too one of 10 of the nearby pristine white sandy beaches here in the SOUTH. The INTERNATIONAL superstore is 10 mins on the bus in Jolly Harbour.....they sell everything! Huge resort & country club golf & marina with banks, pharmacy, bars shops restaurants etc.
Apartment
High Speed Wifi
Beach
Mountain
Countryside
Responsibilities & Pets
Maui and Misty need a beach walk in the morning and another later when the sun has gone down. The cats sometimes follow (Spooky, Piskie & Toffee) and love to sit on or near the coconut thatched cabana next to the waters edge whilst we take our longer stroll up the beach. There are two bays and you can walk for an hour in the marine park and just absorb the beauty of this untouched environment ~ snorkeling is good, turtles, octopus, lobsters, eagle rays and a plethora of fish.
Cat: Spooky & Pisky & Toffee (all rescue)
Dog: Maui/ Moo Moo & Misty/Blooper is 5 years old
Previous sitters
July 2016 | Elf and Gerrit