House & dogsit for approx. 2 weeks
Canberra, Australian Capital Territory, Australia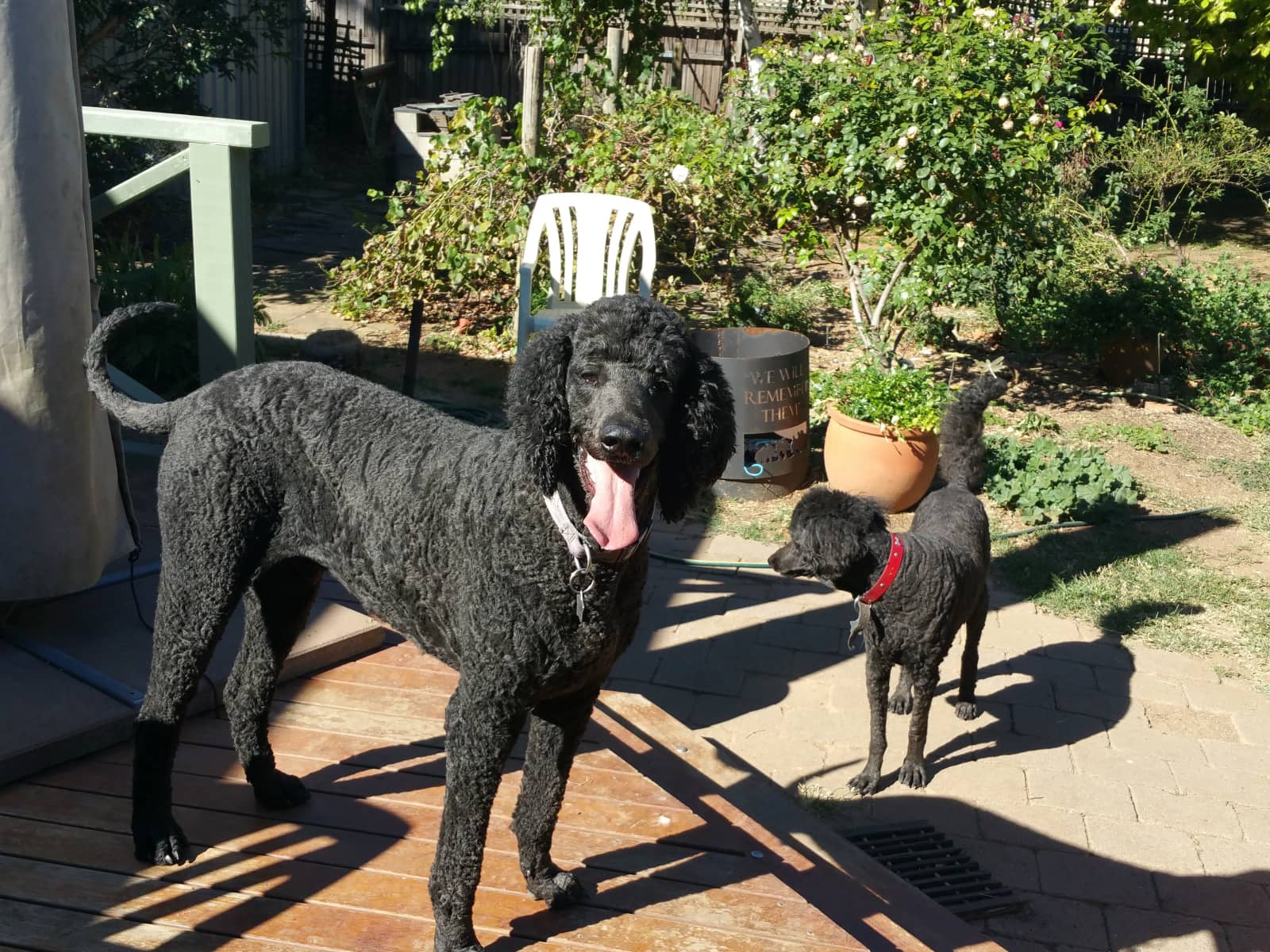 Pets
Dogs
Introduction
I require a house & dogsitter for eight days at Christmas time, as I will be in Sydney catching up with family.
The house has 3 bedrooms and a large garden for the two dogs to run around in. There is a comfortable guest bedroom (queen bed) and big smartscreen television & wifi for your comfort. I have lots of books as well in the library.

My main requirement is for someone who loves dogs to come and stay and look after them, including feeding them & throwing the ball for them in the backyard which they love. They are absolutely lovely dogs and love people - especially dog lovers!!
Our Home & Location
The house is about a 10 minute walk to Watson shops (a good supermarket, great coffee shop, a takeaway and chemist) and is on a quiet leafy street with lovely neighbours. It is also 10 minutes by car (20 minutes walk) to a busy shopping centre including a Woolworths and lots of restaurants (Canberra's Chinatown).
Responsibilities & Pets
The main responsibilities are looking after the two fully grown standard sized poodles, Sally (11 : a sedate lady) and Moyshe (5 ; he's a velcro dog). So on a daily basis, water and dry food need replacing/topping up. There are also a range of treats to be given to the dogs which need defrosting and distributing and tinned dogfood every second day. The dogs are allowed to sleep pretty much anywhere which makes them pretty easy to look after, though you do need to make sure that Moyshe doesn't steal all of Sally's treats!
If you feel like taking the dogs for a walk, they will be very grateful, though Sally is a bit slow and can't walk too far whereas Moyshe will walk forever then pester you to throw a ball for him when you get home.

I also have some pots that will need the occasional water....

Bins go out for Friday morning (just watch the street for which bins that week).

Moyshe is almost totally deaf, so he needs to be on a lead at all times when outside. He will bolt for open spaces so no leaving any gates open. + More info
Dog(s): Moyshe is 5 years old, Sally is 11 years old