"Milestones", 114 Beacon Lane, Hamilton Valley 2641
Hamilton Valley, New South Wales, Australia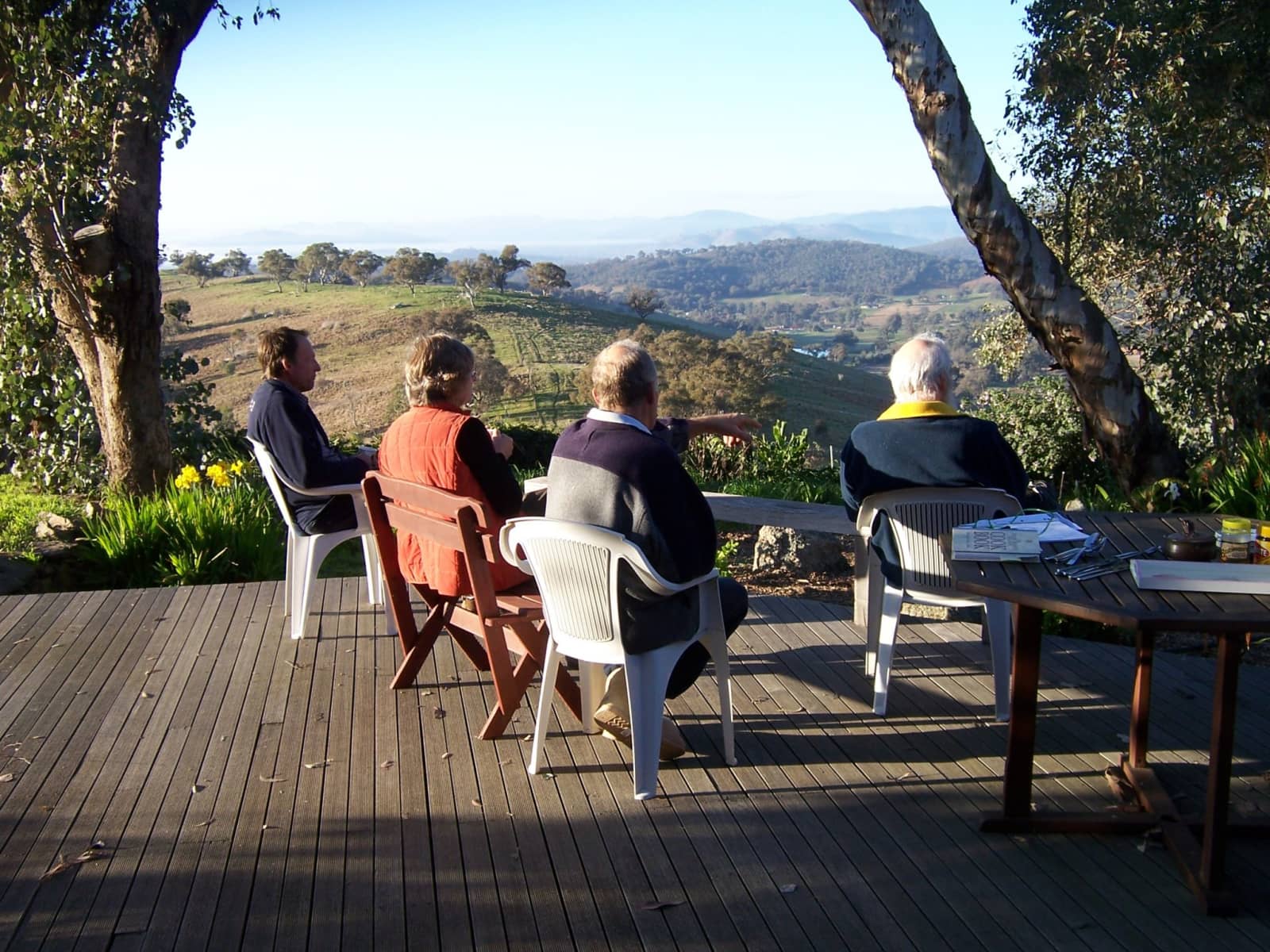 Pets
Dog
Introduction
My wife and are are recently retired and are planning a desert trip to central Australia, taking about 5 weeks for the journey.
We very much enjoy living on the fringe of the city of Albury, enjoying the benefits of the city facilities, whilst truly living a rural life style. We have ample packing/garaging for cars and or caravans if required.
Our Home & Location
Our home is a semi-rural property some 10 minutes drive from the centre of Albury. As can be seem from the photo, it is located high, overlooking the city, Hume Weir and Mt. Bogong in the distance. The property requires minimal maintenance, but has ample opportunity for gardening if that's of interest. Accommodation is in a en suited bedroom, in the main building. There is ample opportunity for walking on the property, or the general region has numerous walks, picnic areas, etc.
House
Sitters need a car
Disabled access
High Speed Wifi
Family-friendly
Mountain
Countryside
Responsibilities & Pets
The responsibilities will be general maintenance of the house and grounds. In April/May, there will be relatively little to do in the grounds other than taking advantage of our vegetable beds if you so desire.
The house is made from rammed earth and very open plan. Guest accommodation is in a double bedroom, with en suite that adjoins the kitchen/living area. As can be seen from the photograph, there is ample outdoor living area....
We have one dog full-time, but expect to have two others during this period. All three dogs spend a great deal of time together with the extra two being elderly and don't require a great deal of exercise. All three know the property well and are there often. They have no tendency to wonder.
We also have three chocks that generally provide 3 eggs/day and are contained in a very large roost. + More info
Upcoming sitters
November 2019 | Derek