Chickens and puppy to nourish your soul in beautiful Bellingen!
Bellingen, New South Wales, Australia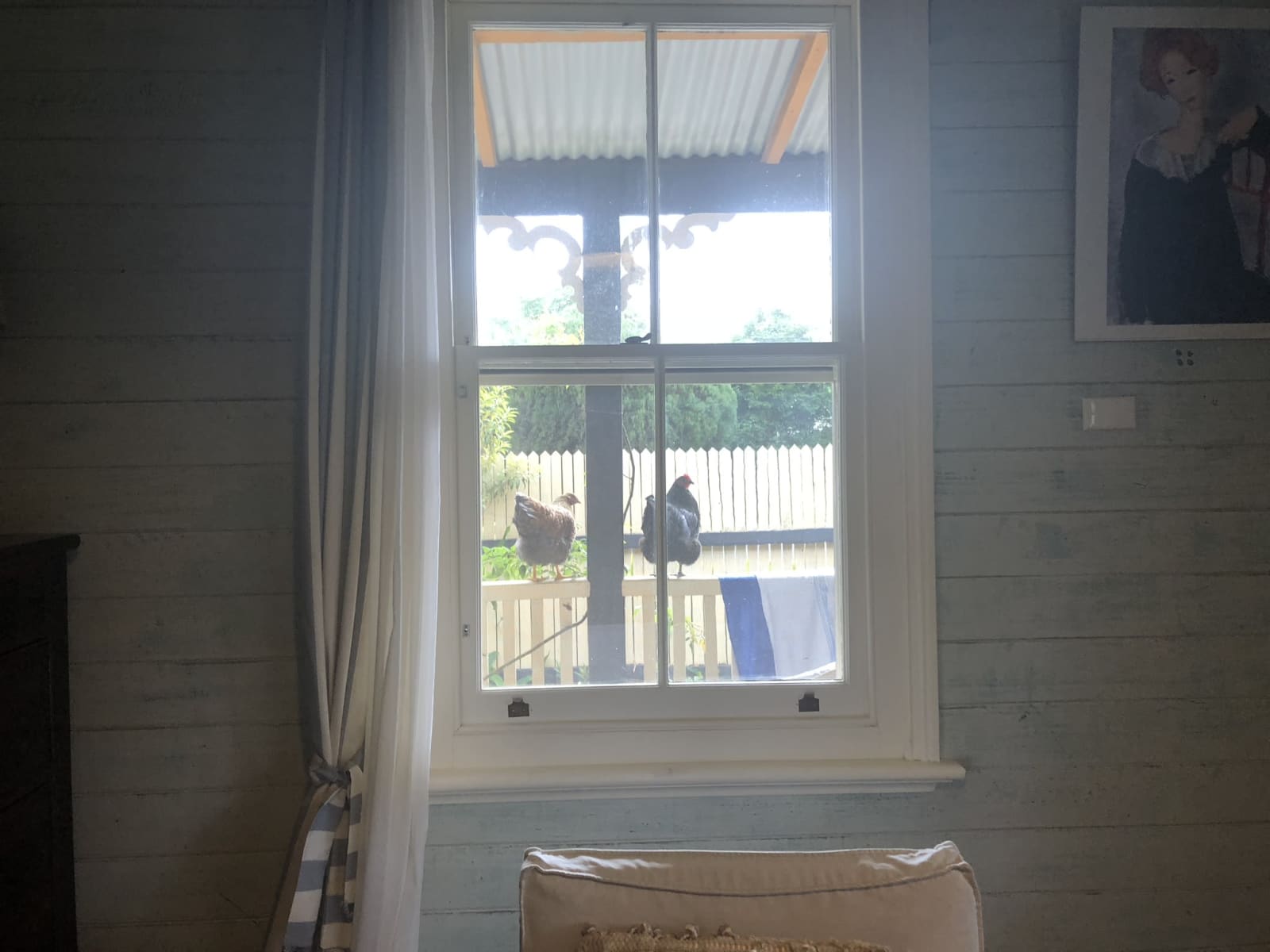 Introduction
I live in a two bedroom home within easy walking distance of the main street in Bellingen. In saying that, I am in a sleepy area and you will find it peaceful and quiet. The house is one of the original builds in Bellingen with loads of character and high ceilings. There are 2 queen sized beds, a separate office and a single carport.
Our Home & Location
Bellingen is a wonderful community. There are many festivals throughout the year, lots of musicians, writers and artists are attracted to the area. The countryside is magnificent, places like "the promised land" and "diehappy" actually exist closeby. There are lots of opportunities for bushwalking, river swims, and the beaches are only 15 minutes drive away. There are high quality restaurants, live music at several venues multiple nights a week, tennis courts, public pool, markets. The perfect opportunity to eat and live well.
House
High Speed Wifi
Family-friendly
Beach
Mountain
Countryside
Responsibilities & Pets
I have labradoodle puppy and 4 chickens. The chickens are pretty self sufficient and happy to free range, sometimes I find them up the street but they always seem to make their way home. They require feeding and watering and someone to collect their eggs, which sometimes turn up in strange places. My puppy loves walks and attention, he is extremely social. Luckily Bellingen is a very pet friendly suburb, It is easy to eat out with a dog here.