Cheeky Cockatiels need a Friend
Cowra, New South Wales, Australia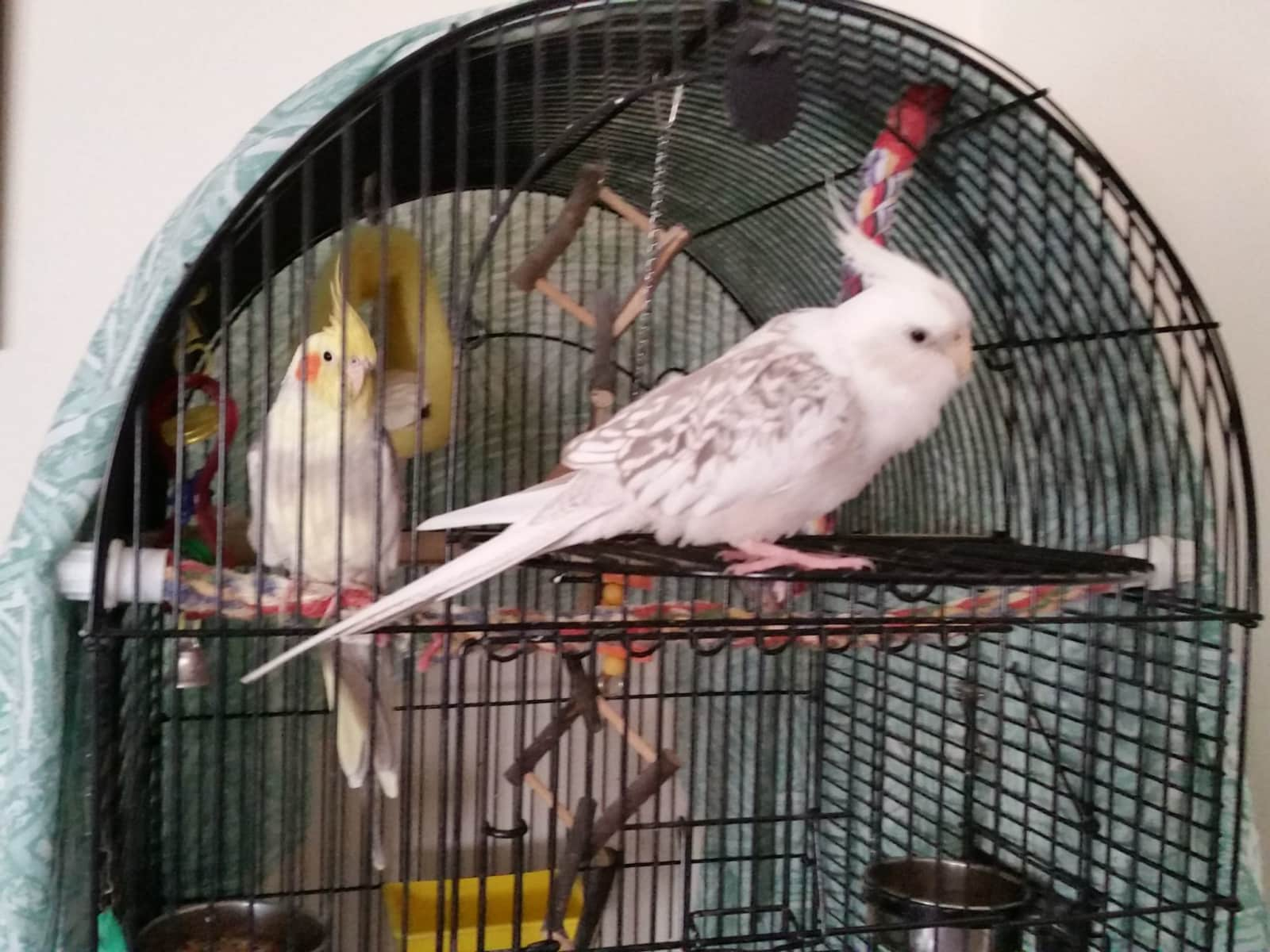 Pets
Birds
Introduction
Dudley and I are going to UK to attend our Clans World Gathering on the Isle of Skye plus some touring. We came back to Cowra for a quiet retirement after living on the Gold Coast Qld for 20 years. We have a miniature horse that we take to the nursing homes for pet therapy (he lives at a friend's place). We are actively involved in the community.
Our Home & Location
Cowra has a population of about 10,000 located on the Lachlan River in Central West NSW. Places of interest are Japanese Gardens (Cherry Blossom Festival is on 22/9/18), Wineries, Rose Garden and Information Centre with hologram on the Cowra Breakout, War Cemetery, Garrison Walk and Monthly Farmer's Markets. Wyangla Dam is about 40 minutes away and there are several small towns surrounding Cowra with interesting places to explore. Our house is located about 1.5km from main shopping centre (there is a hail and ride bus from across road several times a day) and a general store a short walk away. With Woolworths, Coles, Aldi and Target plus most Banks we are well catered for. Also in town are the Golf Club, Bowling Club and Services Club and lots of coffee shops!! Larger towns of Orange and Bathurst are about 1 hour 15 minutes away.
Our house has 3 bedrooms, open plan lounge dining and kitchen plus large sunroom. There is a double garage and one side will be available.
House
Sitters need a car
Countryside
Responsibilities & Pets
To keep house clean and tidy, lawns mowed and gardens tended as necessary (we are in drought at the moment), pot plants watered and most importantly look after, and entertain, our two cockatiels...though they do most of the entertaining - they are not noisy birds except when someone comes in the yard and then they are good 'watchbirds'. They are happy to be closed in when we are out during the day and at night but like cage open during the day when you are home...Buddy likes to be taken to other places around the house but Birdie is happy to stay put. Buddy (female - we thought she was a boy at first!!) has different whistles to let us know what she wants; Birdie (male) whistles If you're happy and you know it clap your hands; You are my sunshine; They will tell you when it is time for them to go to bed. We also have George & Mildred Magee visiting (our resident magpies) who appreciate some mince to eat and they may bring their new offspring down to introduce you to them if they arrive while we are away. Other than that you need to get out and enjoy our wonderful town and surrounds.
Bird(s): Buddy is 5 years old, Birdie is 6 years old