Relaxing Sit on the beautiful Southern Highlands of NSW
Laggan, New South Wales, Australia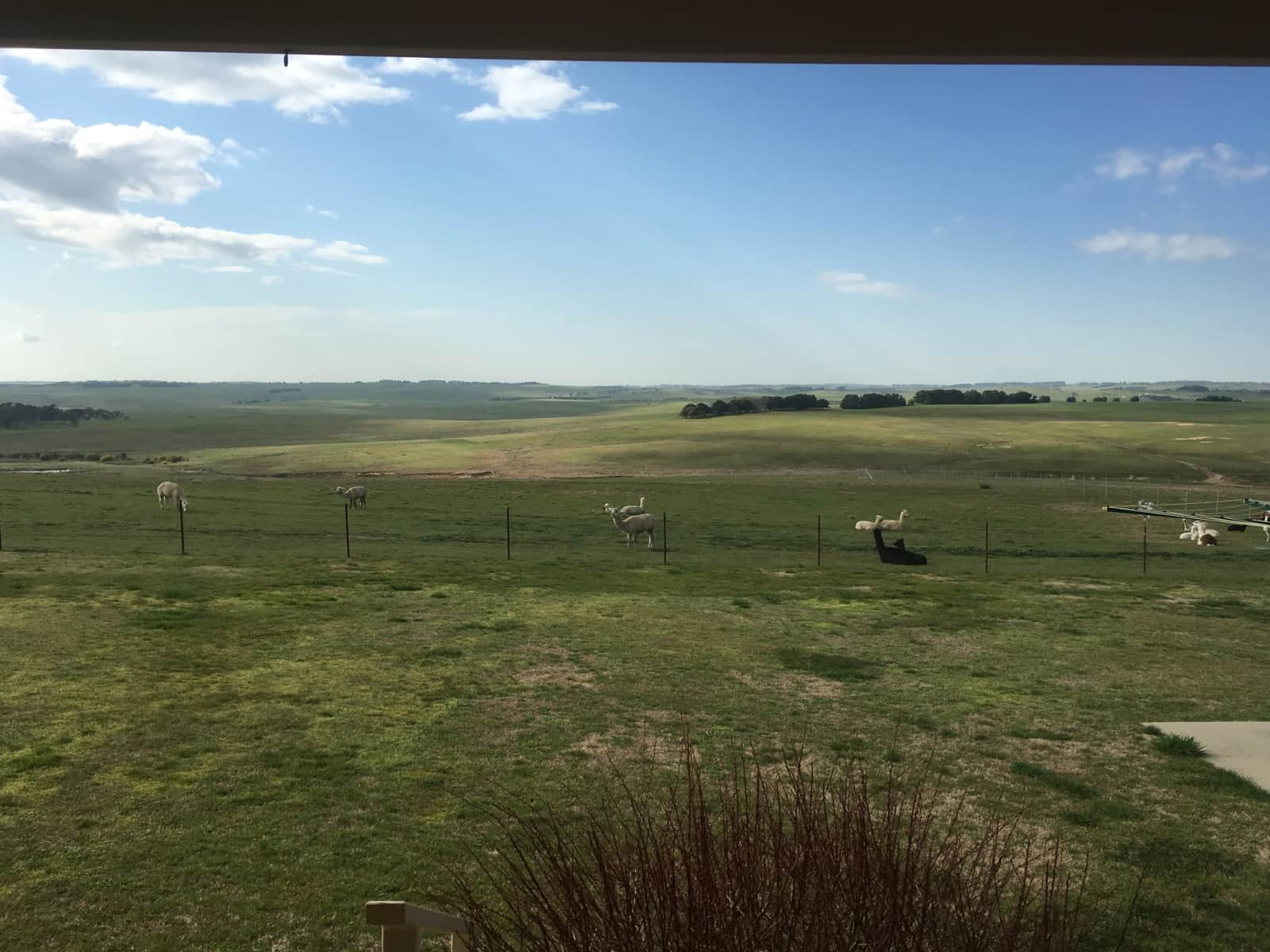 Pets
Dogs
Farm animal
Introduction
We have a farm with alpacas, llamas, sheep, donkeys, mini horse, 1 pig, chooks, and 2 small dogs. There is nothing to do with the larger animals just phone me if there is something that concerns you. Other than that its looking after the house, 2 dogs, chooks and the miniature pig. If you want to venture to the paddocks then we have some pellets and carrots you can feed the animals and get closer. Take some photos. This is your choice.
Our Home & Location
We are located in Laggan NSW 2580 in the Southern Highlands of NSW which is a very scenic part of the world. The house is located on a farm 16km from Crookwell. There is a tarred road right to our garage (No dirt roads) In the surrounding areas we have the caves, a large recreational dam, wellness gardens, lavender farm and many more attractions. There is a Information centre in Crookwell.
House
Sitters need a car
Basic Wifi
Countryside
Responsibilities & Pets
Your welcome to enjoy our larger animals but there is no need to look after them at all but if you want to wander and hand feed or just admire then you are welcome to. The animals that we need you to look after is the miniature pig needs feeding daily and just check the auto water is working. The chooks fed daily and collect the eggs which your welcome to eat (the eggs that is) and make sure the auto water is working, and our 2 beautiful small dogs.
Farm animal: Alpacas, Donkeys, Llamas, Pigs, Sheep, You don't have to look after the large animals just the pig, 2 dogs and the chooks
Dog(s): Coco is 8 years old (Poodle), Rambo is 2 years old (Pug)
Previous sitters