Short Term House Sitting
- Sydney, Australia
2 house sits - Sydney, Australia
>
>
>
Don't miss out!

Get new sits you want delivered to your inbox in:

As a member you'll be FIRST to hear about new house sits 24 hours before they appear on the website.

Join Now!

Completed House Sits

Pet sitter needed for loveable groodle and one chicken

Sydney, New South Wales, Australia

*please note return date may vary slightly, we are yet to book the return but this is ...

Pet/House Sitters needed for Cosy Country Retreat

Sydney, New South Wales, Australia

Wanting a nice retreat to get away from the hectics of Sydney but yet still convenient to ...

My partner and I have two adorable cats who are brother and sister. We are traveling to ...

Garden Oasis and Furry Friends

Sydney, New South Wales, Australia

We live in an 1870s home with a rambling pretty garden. We have three children and would ...

Sitter needed for 2 cats, 2 labradors and tropical ...

Warrawee, New South Wales, Australia

We live in a leafy suburb of Sydney about 22kms from the city. However, we are only ...

Dog sitter needed

Sydney, New South Wales, Australia

We are a family of three who live in Sydney with our two dogs and a cat

Hi there! My name is Sawza I am mum of two very active little boys (6 and ...

We are a family of four who need a loving house sitter to look after our house ...
More on Sydney, Australia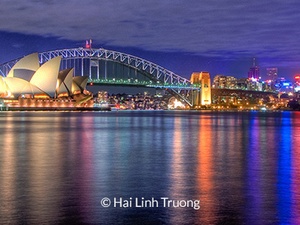 Want to stay in a city with some of the world's most famous surf spots, coolest sights, and cuddly pets? It sounds like house and pet sitting in Sydney is for you!
From the beach to the bush, cute pets are looking for caring sitters to keep them company while their owners are away. It's the perfect way for pet lovers to avoid hostels and hotels, and find free accommodation in Sydney homes instead. So, where will house sitting in Sydney take you? Walking a four-pawed tour guide around the Opera House and the Harbour Bridge, or chilling with kitties while you fire up a barbie your own Bondi backyard?
Discover the world of TrustedHousesitters
Explore top sits and read tips from the experts