2 CATS and ONE DOG in BRONTE AREA
Bronte, New South Wales, Australia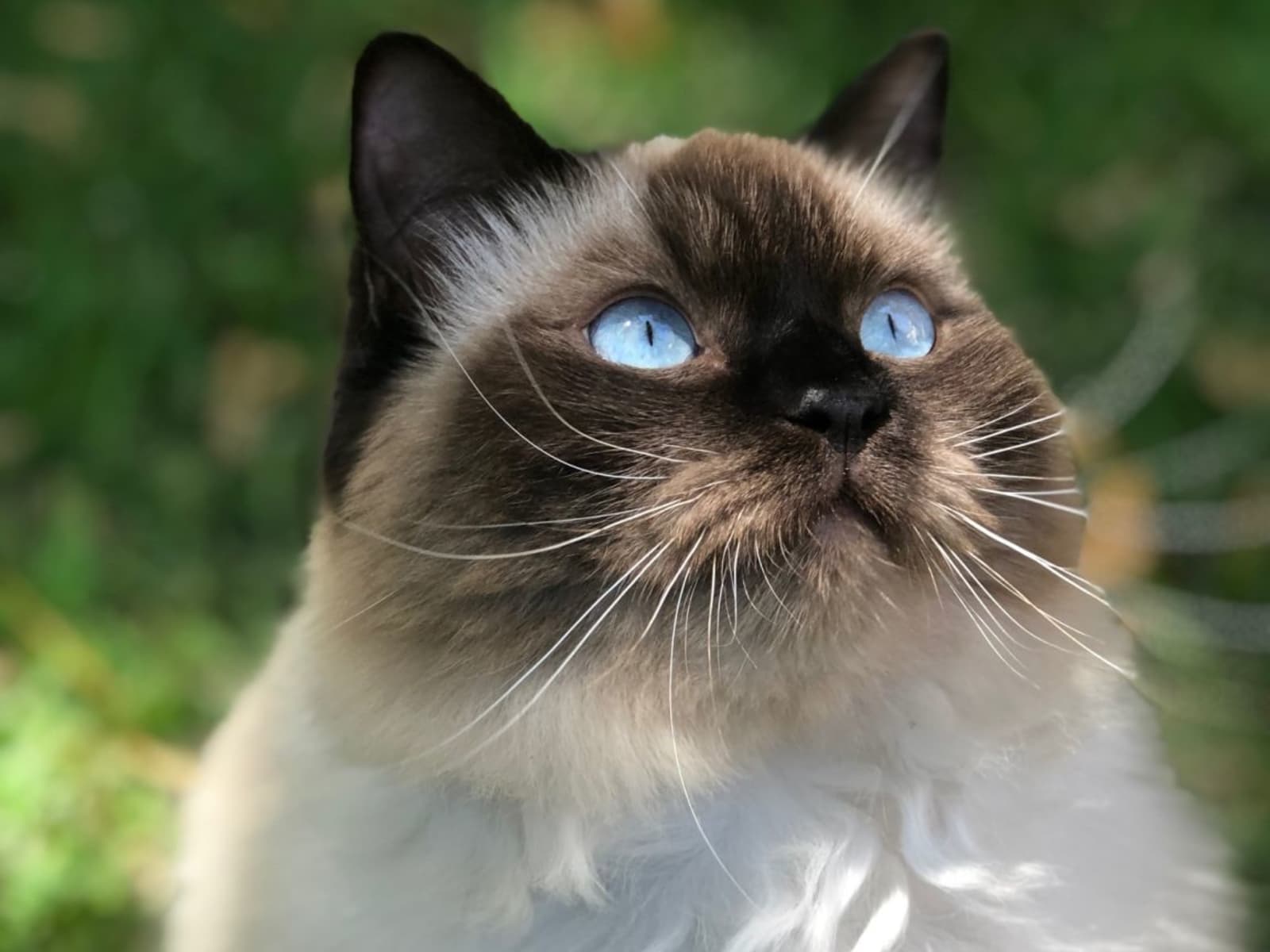 Pets
Dog
Cats
Introduction
We are a married couple who live with our 3 animals. We love to travel and normally board our cats but we have a new addition to the family, an Australian Cobberdog ( born 10th July 2018) She is super chilled out and will not drive you 'puppy mad'. We are friendly and easygoing but very particular about our home and animals, all of which we take exceptional care of. We also have one male indoor Ragdoll cat who is one year old (born 25 January 2018) and an female outdoor rescue cat (born 18th November 2012).
Our Home & Location
We live in a large 2 bedroom garden apartment. Much like a semi detached only its in a block of four. The premises is pet friendly although commonsense and respect for the neighbours is imperative. We have a very large shared front and backyard. The puppy should not be left outside alone unsupervised. The ragdoll kitten should not be left outside if you are leaving the premises. Our older cat is more independent and likes to be outside. I have plenty of volunteers who will house/pet sit, but what I need is someone who is not working and can spend lots of time with Frankie and Rocco. They are both warm and connected, and very deliberate additions to the family. Frankie is an Australian Cobberdog, bred for therapy and their human like nature. She will melt your heart.
Apartment
High Speed Wifi
Family-friendly
Beach
City
Responsibilities & Pets
I have a new (born on July 10th 2018) female Cobberdog puppy that needs to be cared for full time, a 6 year female old out door rescue cat that is low maintenance and a one year old predominantly indoor male Ragdoll cat that we are just starting to let out for short periods. He's a little more high maintenance, very affectionate and loves company. Our puppy and Ragdoll cat are besties and love to play together. The older cat is more aloof. We live a 5 minute walk from Queens Park and our pup gets taken there every morning and evening for her exercise and socialization with the local dogs. This is a very important part of her daily routine. We also take her to Rose bay dog beach if you have transport. We do not leave her at home alone for more than 5-6 hours at a time so it's important you are not a full time worker. The main reason being that we cannot leave her outside due to the shared yard status so she needs to be let out to go to the toilet. Additionally I normally take her to work so she is not left on her own for long periods. I'm not looking for someone who wants a free house sit, I'm looking for an animal lover, someone who wants to enjoy both our home and our animals. As a side note, you do not need to know where our outdoor cat is all the time or you will go nuts. We accept that she is outdoors and although she never goes too far, we will not hold you responsible if something happens to her. Its the nature of allowing her that freedom. The other two however should be monitored.
Cat(s): Rocco is 1 year old (Ragdoll), Ella is 6 years old (Rescue cat)
Dog: Frankie (Labradoodle)
Upcoming sitters
June 2019 | Amy

May 2019 | Rochelle