Must love spaniels!
Brisbane, Queensland, Australia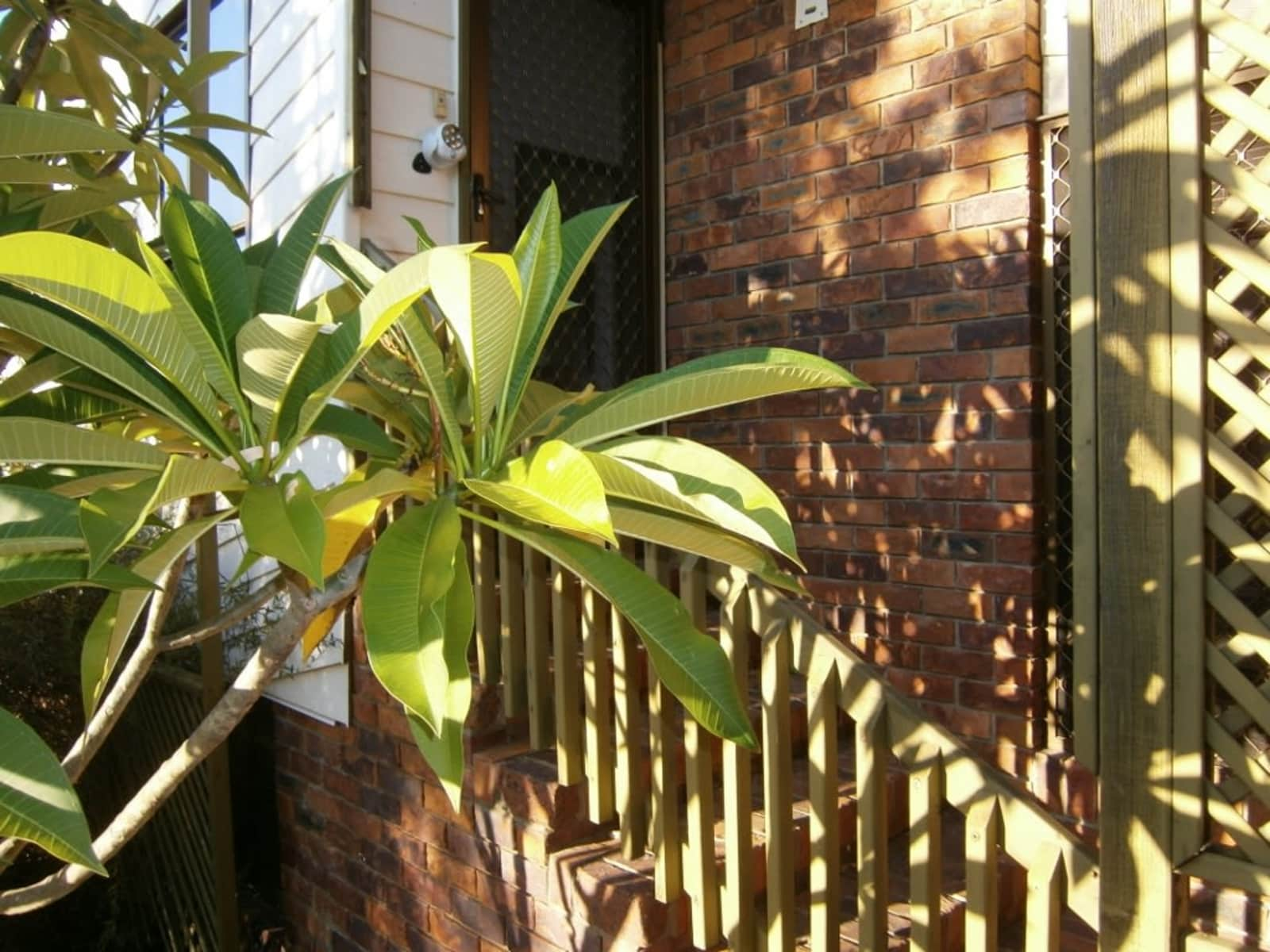 Pets
Dogs
Cat
Introduction
My husband (Graeme) and I are going to be away the week of Sept 25th-30th and need someone to look after our 2 gorgeous spaniel boys (and 1 cat who is also pretty gorgeous!). Our boys are very much family members and love having someone around, they sleep on the bed at night, and will be your faithful shadows wherever you go so must be willing to be followed everywhere. They are quite independent and happy to get themselves in and out of the house via a doggy door but are very much companion dogs and just love having someone home to be with. We are both professionals in our late 50's who love to travel, love to read (we have hundreds of books), and are avid watchers of good tv shows (yes, GOT for hubby, This is Us for me!), AFL and anything related to history and science.
Our Home & Location
We live right near the Mt. Ommaney Mall (a 5 minute walk), the Jindalee DFO is just up the road (for the shopaholics) and the Brisbane River (Jindalee) is about a 3 minute drive. It's about a 20 minute drive to Brisbane CBD along the Western Freeway (traffic permitting, just don't get caught in Mon-Fri rush hours morning and evening as then it can blow out to 45 to 60 mins!). -There are lots of parks nearby, a police and fire station right down the road, our vet is literally a 3 min walk down the road (hopefully they will not be needed but they know both Einstein and Rupert very well and we would let them know we were having sitters in for the time we were away in case anything comes up) and some great Thai restaurants nearby! It's a lovely family area, very safe, good for walking, we have great neighbours and our house is also fully air-conditioned so truly climate controlled for hot November weather. Our house is 2 story with a granny flat underneath (with a granny! -my mother in law lives there, she is quite independent but is nearly 89 and we would rather have someone live upstairs with our boys on this trip than have her be left with that responsibility, no expectations for you to be anything other than pleasantly cordial ships in the night in passing as she will not intrude in your living area, but she is a lovely lady!), it also has a shaded balcony upstairs if you like being outside. We have internet and foxtel tv (with a huge tv screen for watching movies, sport or any of our 100's of dvd's!).
House
Car included
High Speed Wifi
City
Responsibilities & Pets
Mainly to feed the animals and be with the boys while we are away. If you are happy to take them on a short walk that would be great but they can get outside to run around the backyard whenever they want so it's not an absolute requirement. We have a cleaner who comes fortnightly so don't expect any major housework/cleaning to be done, mainly it's about providing love and care for the boys while we are away! Rupert is my baby and a totally adorable little ruby Cavvy boy who will give lots of cuddles and kisses the minute he sees you or if you go out and come back home it will be as if you've left him forever and he's so happy you are back! He's not anxious, he's just happiest when there's a human for him to orient on. He will also want to be on the bed with you at night. Einstein is the older snow white dog so he takes on more of a looking after the house role-he will bark if there's someone at the door, or on the driveway, but that's typical of Tibbies-they are warning watchdogs-they aren't aggressive, they just want to let you know someone is nearby and they don't know who! Einy tends to sleep under the bed at night not on it. Our cat CC is an Australian Mist so she is very friendly, loves a cuddle, keeps the boys in line when they get too rambunctious but she basically sleeps about 20 hours a day and will wake up to eat and then laze about for the other 4-she is an indoor cat only so the cat litter box will need to be changed regularly for her, but the boys are fully house-trained and will take themselves outside for toiletting.
Cat: CC is 14 years old
Dog(s): Einstein is 8 years old (Tibetan Spaniel), Rupert is 3 years old (Cavalier King Charles Spaniel)