Cosy Comfortable Unit with Laid back Canine Companion
Kedron, Queensland, Australia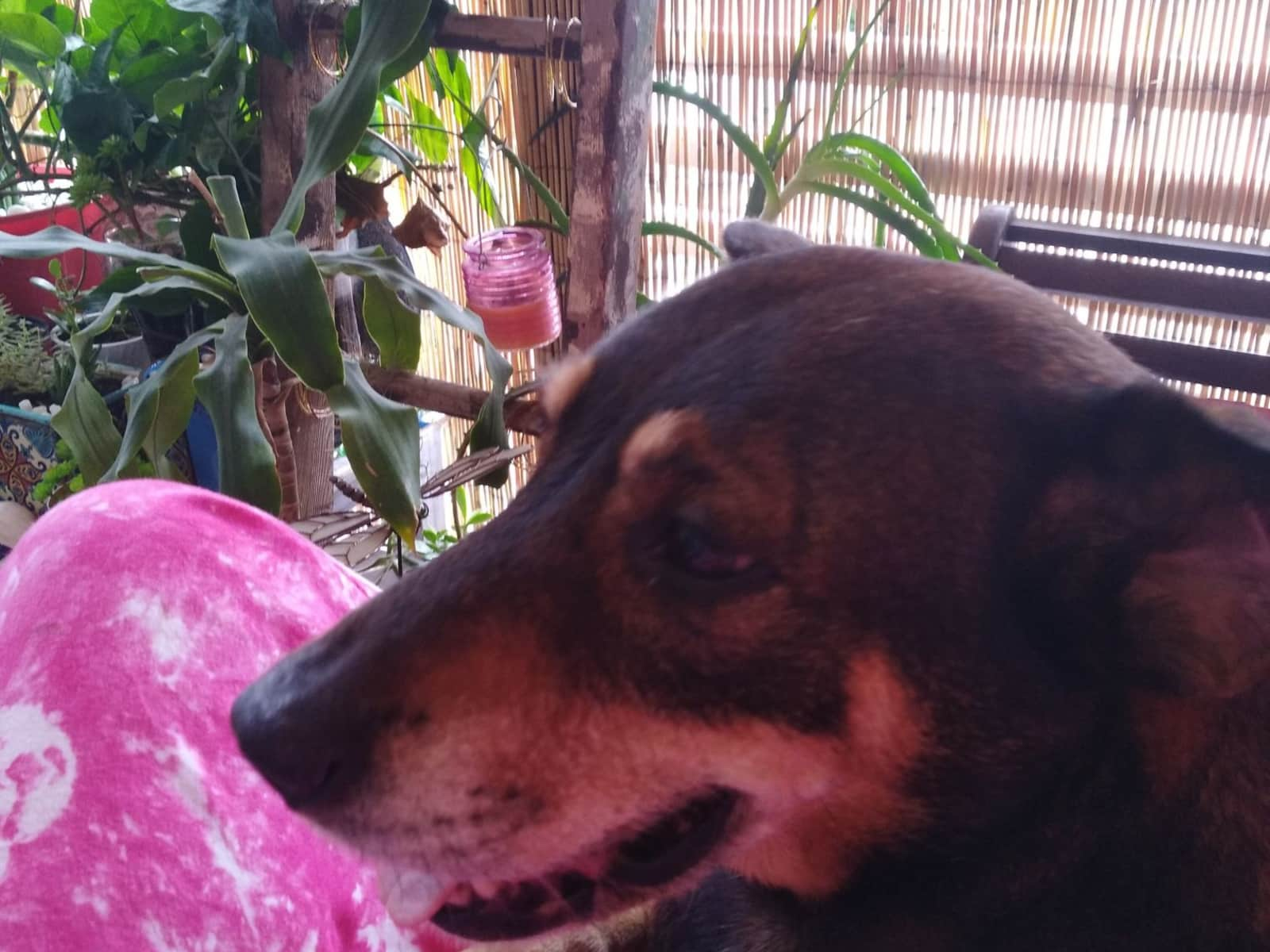 Pets
Dog
Introduction
I live in a one bedroom unit with my "best friend" Peppa. She is a small (maybe a bit overweight :) cattle dog cross. I have had her from birth and she is 12 years old. She is a shy gentle dog. Leaving her at a dog kennel is not an option for me, she prefers to be looked after in her own home.
Our Home & Location
My unit is 7klms from the Brisbane CBD, approximately 20 to 30min bus ride or 20min by car. Within a 200 step radius of where I live there is, Coles, Noodle King, KFC, Hungry Jack's, Subway, Fish and Chip Shop, Baskin Robbins a newsagent and Post Office. Buses to the City and Chermside run every 15 minutes,there is a bus stop right outside the front door or just around the corner. My unit is small but perfect for one person, it isn't big enough for two people. It has a balcony off both the lounge and the bedroom. I am an artist, and love creating, so my home contains a lot of things that I have made.... My space is a little eclectic, very comfortable and has been created with love. I love plants so I have them in every room.
Chermside Westfield is a 6min drive away or a 20 to 25 min walk, as is the Public Library. Express buses to the city and South Bank leave from a bus stop, 5 minutes walk away, other city buses leave from outside the front gate (hourly) and just around the corner, every 20 minutes....
If you have any questions please don't hesitate to contact me. + More info
Responsibilities & Pets
I have lived in my unit for three years. After living in a house with a Garden, I thought that the transition for Peppa would be difficult, but it hasn't been. She needs to be taken outside first thing in the morning for the toilet, she has a walk every day, if you spend the day out, she will need to be taken to the toilet as soon as you get home and then again before you go to bed. She is a healthy dog and has no medications. She probably has a few too many treats which is probably why she is a tiny bit overweight. Her diet is one scoop of dried food for lunch and she can't miss her evening fresh raw chicken wing....She'll let you know if you forget, by constantly tapping you with her paw! Peppa is not comfortable with men that she doesn't know, so a female Sitter is preferred :) I have created a little Oasis/sanctuary on the balcony off my bedroom which is full of plants which I spray with water every second day, and water every week.
Dog: Peppa is 13 years old