One licking dog and a naughty black cat - 28/2/19-13/4/19
Clifton Beach, Queensland, Australia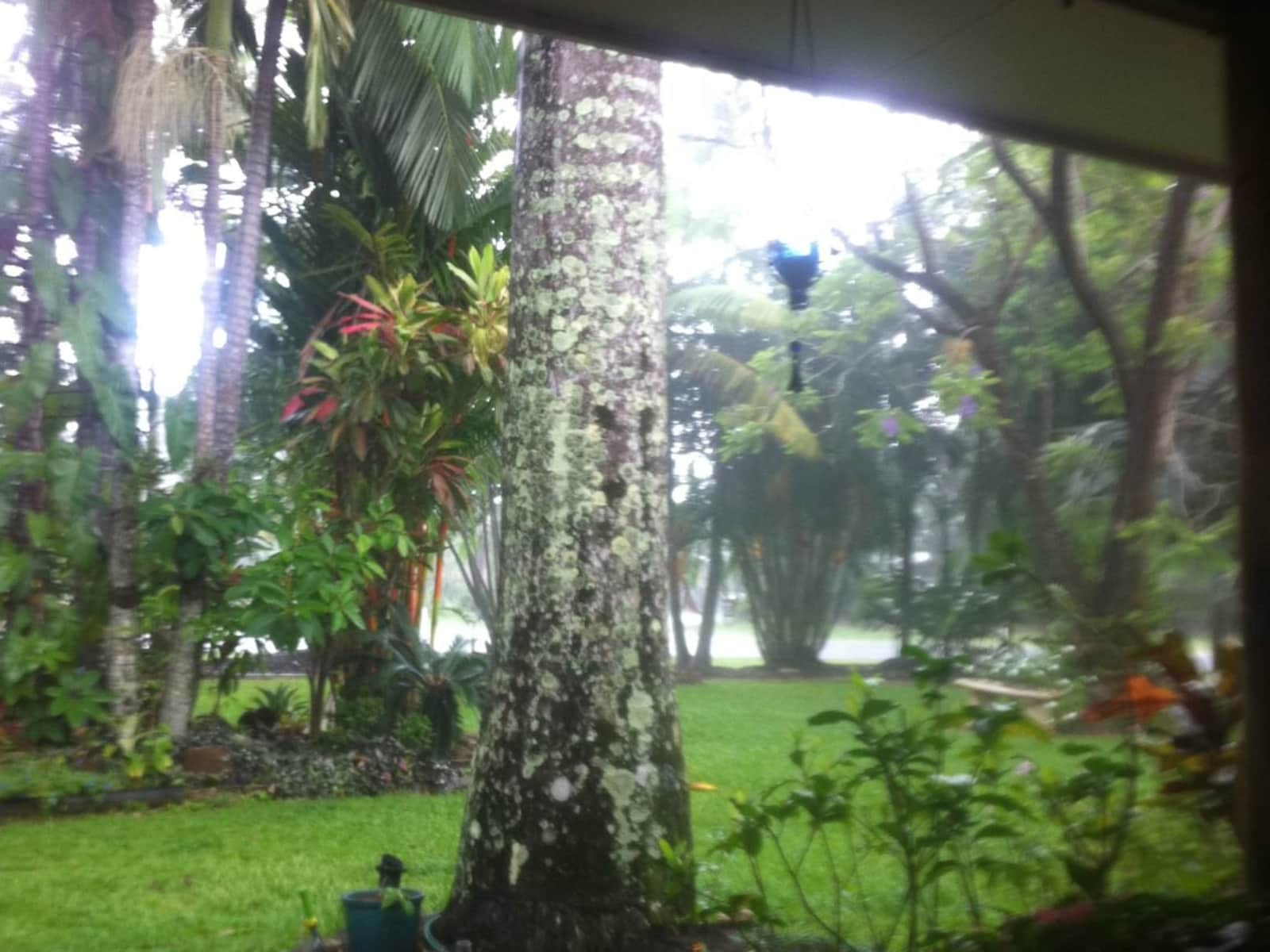 Pets
Dog
Cat
Introduction
We have lived in the Cairns area for 38 years and for the last 32 years have owned a successful furniture removal company. Les loves wine (and cars, football, car racing) and I love art (crocheting, sewing, writing). We have three children and four grandchildren. We are both very family oriented.
We have two dogs, Megsie and Frankie. Megsie is an eight year old Kelpie who is only just starting to show some wear and tear, and Frankie is a young, something dog, who loves to run and play, and bark.
Our Home & Location
We live on an acre block. The house is large, not necessarily modern as it was built 35 years ago but comfortable. The house has 4 bedrooms, 3 bathrooms & a pool, no stairs. The outside has a large patio area with beautiful gardens surrounding the house on all sides. The property is fully fenced with a security gate for vehicle access.
We are 5 minutes away from the local shopping center and 15 minutes from the beach.
House
Sitters need a car
Disabled access
Basic Wifi
Beach
Mountain
Countryside
Responsibilities & Pets
Megs is fed daily. I make up a rice, carrot and meat concoction of which I will have frozen tubs in the freezer but will have to have more made during the 6 weeks stay. We try to walk Megsie daily, though this should preferably be in the early morning or late afternoon due to the heat. Megsie has a little arthritis so for the power walker in you, please slow down. She sleeps inside at night on her bed and is let out in the morning. She may require a bark collar at times when you are not at home, but that should be a see and do thing.

Jimmy is an inside cat. Definitely not to go outside. He has an area that he sleeps, a sort of tent thing and he eats there as well.
Cat: Jimmy Boomer Chubba Chubs Khan
Dog: Megs is 8 years old