Lovely Farmstay on a Picturesque 12 Acres
Cooran, Queensland, Australia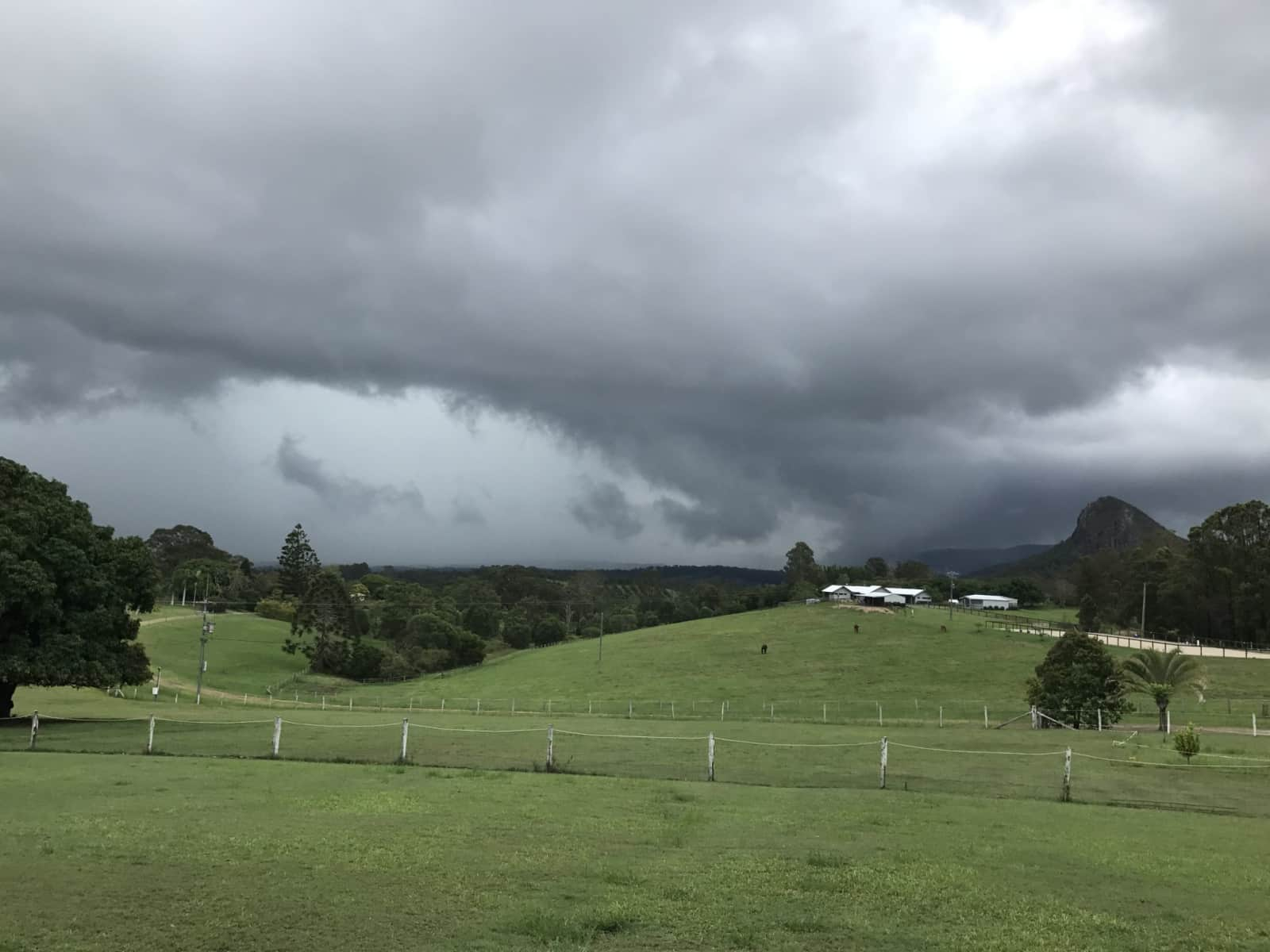 Pets
Dogs
Horses
Farm animal
Introduction
We have lived in Cooran for 8 years and very much enjoy the country life. Our lives are full and busy with my husband and I regularly travelling for work and family reasons. Both our children have flown the coop. We usually have just 1 dog however when our daughter visits during university holidays she brings her 2 rescue dogs Scout and Badger. We enjoy walking, coffee, volunteer work and travelling. I am regularly travelling to New Zealand to visit my elderly parents.
Our Home & Location
Our property is located 2 kilometres from Cooran village...easy walking distance to the popular Hinterland Restaurant and local coffee shop. Noosa Beach is a 30 minutes driveeast while the Bruce Highway is only 6 kms west. There is a lovely cafe in town which we like to walk the dogs to for coffee, and we're also right on the Noosa Trail Network which is great for walking/bike riding.

The house is pleasantly situated on 12 acres on a gentle hill facing north. The house itself is modern and low maintenance with 3 bedrooms, two of which are set up as guest bedrooms, one with ensuite. There are ample windows and sliding doors creating a light filled interior with two large verandahs facing north and south. There is also a carport with separate office. The house yard is two acres including dog fencing and automatic entry gates. The surrounds are mostly rolling hills, complete with an old stand of bush mangos. We have planted jacarandas, liquid ambers, fig trees and a few other species that are in their early stages of growth. The property is self sufficient in water, electricity and effluent treatment.
House
Sitters need a car
Basic Wifi
Family-friendly
Beach
Mountain
Countryside
Responsibilities & Pets
The property and house are low maintenance and no need to worry about the garden or lawns.
Re the animals:...
DOGS: Scout and Badger are visiting until 16th February, 2018. They are both rescue dogs. Scout is a typical kelpie and loves company whilst Badger is very shy having come from an abusive background. We do not let them into the other paddocks as there is ample room to run in the house yard. Bella is very friendly.
HORSES: They are very docile but should not be ridden.
STEERS: Bertie and Boris are both skittish. Blue, the calf loves a cuddle and a pat. He may be stand offish until he feels comfortable to approach you.
DAILY PROGRAM
A.M.: Check the water for the steers and horses.
Give the calf (Blue) a bottle and a pat
Walk and give the dogs a treat-stuffed kong each.
P.M.: Provide a feed (we will pre-prepare thesse) to each of the horses and
for the 2 steers to share.
Give Blue a bottle and a pat + More info
Horse(s): Brego is 17 years old, Mannie is 11 years old
Farm animal: Cows, Bertie and Boris, 2 belted Galloways and Basil, a growing Geurnsey calf born on 13th December, 2017
Dog(s): Bella is 11 years old, Scout (visiting) is 8 years old, Badger is 5 years old