Rustic home with stone fire place, pizza oven and bush land setting
Herberton, Queensland, Australia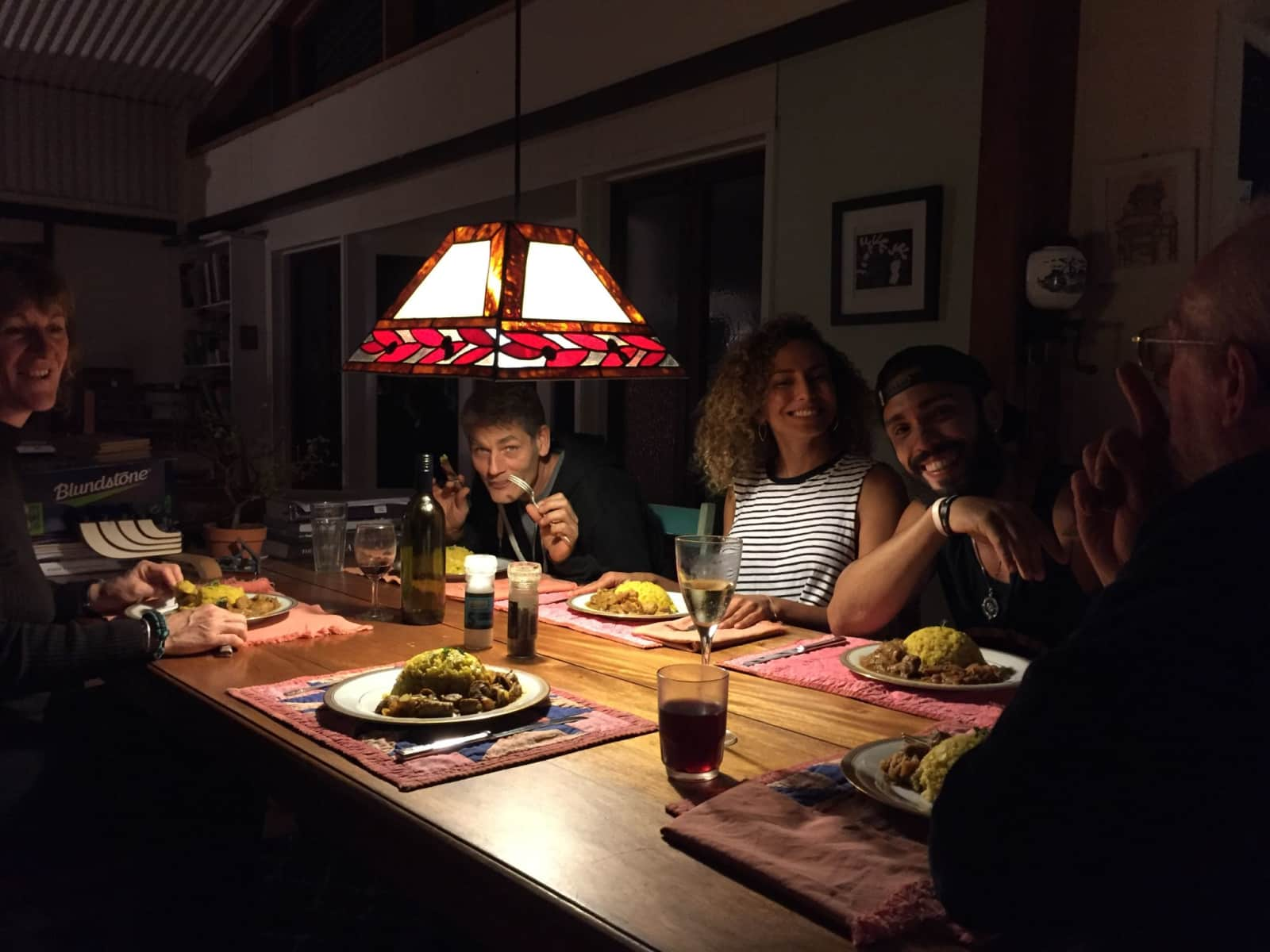 Pets
Dogs
Cat
Poultry
Introduction
We are a semi retired couple with three grown children. Jean has been a Primary School teacher for 15 years and Michael is retired. Michael enjoys home building and landscape garden projects. Jean enjoys taking the dogs for a daily walk in the State Forest adjoining our property. We both love kayaking, camping and travelling to other countries.
We are looking for house sitters while we spend time in Brisbane with family in 2019.
Our Home & Location
We live on 3/4 acre which is mostly native garden. There is undercover parking for one car and plenty of space to park a caravan. Our home is open plan with two separate bedrooms. One bedroom will be accessible to house sitters, the other will contain our private storage. The living area has a very comfy 6-seater corner lounge, TV and stone open fire place (Yes we can get cool winters as we are 1000m above sea level). The bathroom is a combined shower, toilet and laundry. We have a lot of outdoor living space including 2 verandas and a wood fired pizza oven. Our property adjoins State Forest with plenty of walking tracks with beautiful views of the surrounding forests and farm land. The local historical village of Herberton is 10 minutes walk; it is 15 minutes by car to Atherton and 2 hours to Cairns. We are on the southern edge of the beautiful Atherton Tablelands, 15 – 30 minutes to waterfalls, swimming holes, lakes and the Wet Tropics World Heritage Rainforests. There's lots to see in the local area, we love nature, the river and State Forest walking trails are on the doorstep. For longer stays there are opportunities to borrow our kayaks to take to the surrounding lakes and to camp for the weekend at Lake Tinaroo.
We have wonderful neighbours who are good friends and will help you with any questions you have.
House
Sitters need a car
High Speed Wifi
Beach
Mountain
Countryside
Responsibilities & Pets
Our dogs, Livvy and Bella, need a walk every day or other day. Gatto our 12 year old cat is very self contained but does enjoy company. They all get feed once at night but as long as it is every day the timing can be flexible. If you want to go away and explore the surrounding area for a few days our neighbours are very accommodating and will feed the animals if you give them notice of when you are going. Our 12 laying hens need their eggs collected daily, water and laying mash every afternoon. Again the neighbours will help to look after them if needed.
The garden is under automatic sprinklers. There is a very small area of grass that needs a mow every 2 weeks in the summer/wet season - it does not grow much in the winter/dry season....
There are the usual cleaning equipment and materials so you can keep the house and outside areas clean and tidy.
We will leave our credit card details with our local vet so if required our house sitters will not be required to pay for services. + More info
Poultry: Chickens, 12 Australope/Rhode island layers
Cat: Gatto is 13 years old
Dog(s): Bella is 13 years old, Livvy is 3 years old (English Springer Spaniel)