Lorna and Dean...Hervey Bay Qld
Urangan, Queensland, Australia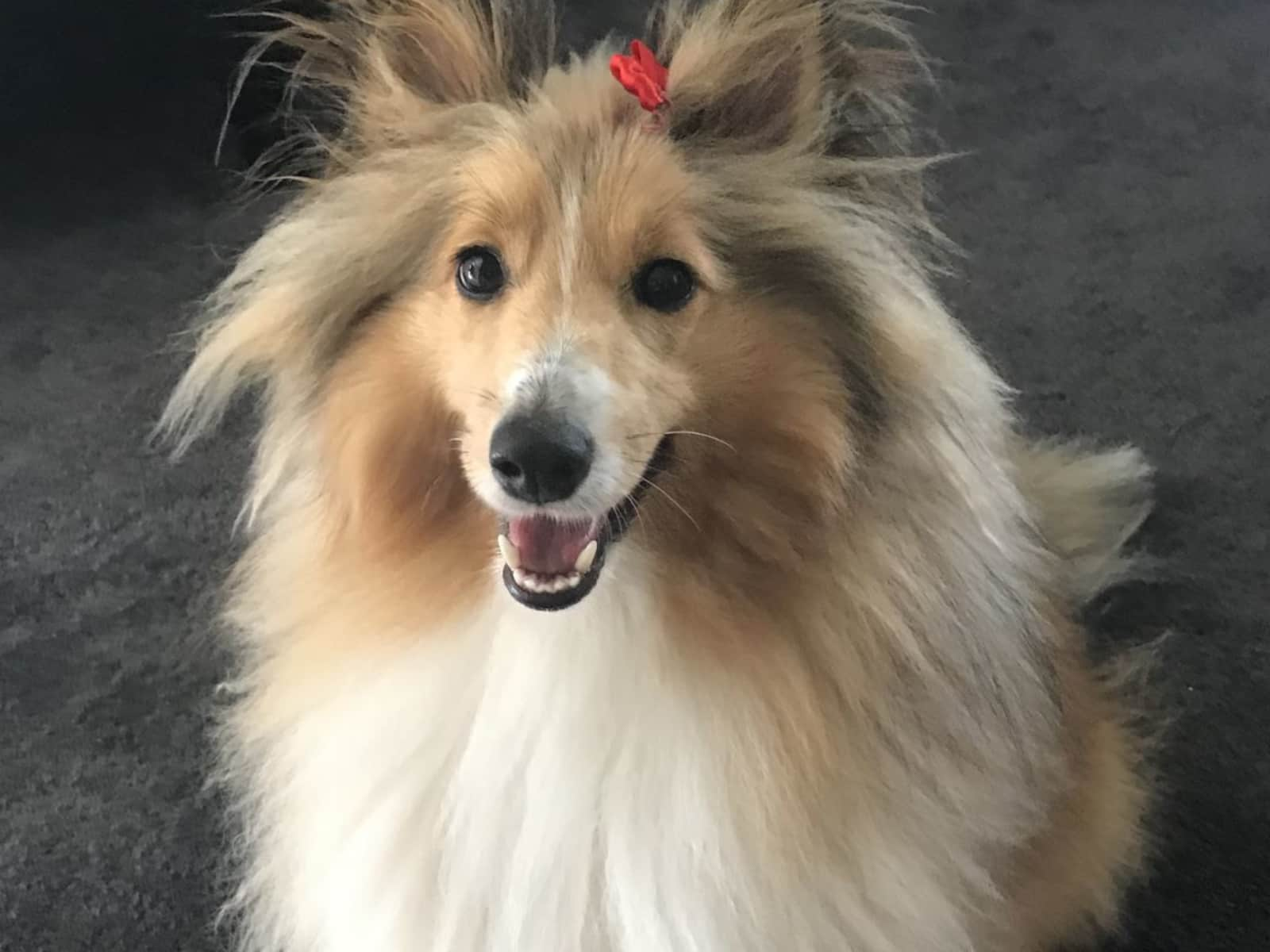 Pets
Dog
Introduction
Both Dean and I are in our early 60's lived in Hervey Bay since 2016 moved here from Tasmania for a sea change, we both have backgrounds in Finance and Banking and whilst I've recently retired Dean is working in real estate.
Our adorable dog Gypsy completes our little family but at times we would like to take a holiday and prefer for her to stay at home in her familiar surrounds where she would be cared for in the same loving way as she is accustomed to....
Over the years I've never felt at ease with leaving my pets at boarding kennels and I've not had any success in finding overnight care here locally as Gypsy doesn't settle with some other dogs.
Pet sitters sounds like a perfect solution for us. + More info
Our Home & Location
Our home is at the end of a quiet street with no through access adjacent to a tree filled privately owned acreage which provides us with a lovely neighbouring ambience with its varied bird life, kookaburras, parrots, lorikeets and cockatoos to name a few and also the occasional kangaroo.
A relaxing shaded outdoor space in the backyard with outdoor dining and seating, Weber BBQ, and low maintenance gardens.
Walking distance to Urangan Central shopping centre, bus stops and short drive to beach and The Pier, markets are held there every Wednesday and Saturday.
Courtesy busses run to Hervey Bay Boat Club and RSL.

Air con, ceiling fans, gas cooking, dishwasher, washing machine. Flat screen TV and WiFi .
You will find our home relaxing and comfortable, clean and tidy and a great place to stay with a dog that watches your every move lol.
House
Sitters need a car
High Speed Wifi
Beach
City
Responsibilities & Pets
We respectfully ask that you treat our home as though it were your own and we return to find it the same as we left it for you. We have a no shoes policy indoors and as Gypsy sheds quite considerably we give the house a quick run with the hand held Dyson vacuum most days. She also needs a brush daily which we set up outside she's not always keen for it however but find it reduces the shedding plus she gets lots of cuddles and attention to compensate.
We take her for a morning walk early before it gets too hot and either walk her as far as Aldi through the Urangan Central carpark and back again or strap her into the car (clip provided) and take her for a walk along the Esplanade. She also loves a swim at the dog off leash beach on weekends. Doggy bags needed for these morning walks....
As she feels the heat which is common for Shelties and all that fur you will find she sleeps on the cool tiles inside for most of the day or you will find her on either of the beds facing the front of the house as she likes to look out into the street.
She really is no trouble and we have worked hard to put a stop to any unnecessary barking.
We try not to leave her home on her own for longer than 3 hours during the day it's usually ever only for 2 if at all. She has outdoor access through her doggy door throughout the day only.
There is a bell attached to the back Door which she taps with her nose if she needs to go out at night, very rarely though.
She sleeps on the floor wherever she finds the coolest tiles most nights but will jump on the bed for a wake up cuddle.
The vet we use is Bayview Vets fridge magnet has their details.
We ask that the padlocks on both side gates are used when not at home and security doors locked also. Collect any mail and magazine drop offs.
Rubbish bin collection early Friday mornings.
There is a cordless blow vac in the garage and if you need to wash your car best done on the front lawn it can always do with a soak. Any stray fronds will need to be placed in the rubbish removal bag at the front of the house. + More info
Dog: Gypsy is 1 year old (Shetland Sheepdog)