Cat Sitting Opportunities
- Adelaide, Australia
1 house sit - Adelaide, Australia
>
>
>
Completed House Sits

We are heading away on holiday, and need a Couple or a Single Person who would be ...

We would like someone to live in our home and care for our mature cat and medium ...

Looking for a cat-lover to mind our two babies (9-year old cats) for around 4 weeks in ...

We are a semi retired couple - Brenda has retired and Trent works casually as a researcher ...

We are a semi-retired couple who travel regularly. The house is in a security complex, opposite a ...

We enjoy travelling and while 'Çat' will happily go to the cattery for up to 7 days ...

We have 2 Devon Rex indoor cats who like a lot of attention and cuddles. Basil & ...

I am a Welsh expat from the UK. My name is Stephanie and I am currently looking ...

Similar House Sits
Cat sitting
In exchange for a free retreat
If you love cats, then cat sitting through TrustedHousesitters is a great way to enjoy the company of these feline creatures. Imagine being away in a home from home with the cat curled up on your lap in front of the fire - cat sitting provides you with some wonderful company during a house sit and is one of the most popular pets to care for while house sitting.
More on Adelaide, Australia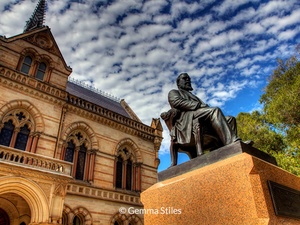 Dream of adorable animals down under? Make today a g'day and discover house and pet sitting in Adelaide, Australia.
You can find free accommodation in Adelaide by caring for cute critters while their owners are away — it's the perfect way for pet lovers to experience life as an Adeladian. So, where will house sitting in Adelaide take you? Perhaps you'll be chilling with kitties in a cool Kensington Park pad, falling for a four-pawed friend in the Adelaide Hills, or spending your evenings firing up a barbie in your own Glenelg Beach backyard.
Discover the world of TrustedHousesitters
Explore top sits and read tips from the experts