Short Term House Sitting
- Adelaide, Australia
1 house sit - Adelaide, Australia
>
>
>
Completed House Sits

Pet sitter for 2 small dogs (poodles) ragdoll cat, ...

Adelaide, SA, Australia

We are a family looking for house sitter (single or couple) for our various pets for 5 ...

We have 2 American Cocker Spaniels who love to be around people. They are indoor dogs and ...

We are heading north on holiday, and need a Couple or a Single Person who would be ...

Enjoy a stay in quiet comfort while caring for ...

Adelaide, SA, Australia

We are looking for a dog loving retired couple to care for our "boys" while we take ...

We're seeking a dog-loving couple or single to look after our 2 bedroom house and playful Springer ...

Lovable Pets, Comfortable Home

Adelaide, SA, Australia

We are a retired couple until recently working in IT and Administration. We are looking forward to ...

Me and my family planning to go on leave and we looking for someone honest to care ...

Our beautiful 9yo cockapoo Jack is very much loved and one of the family, he has a ...

We are a semi retired couple who now have the opportunity to travel We are looking to ...
More on Adelaide, Australia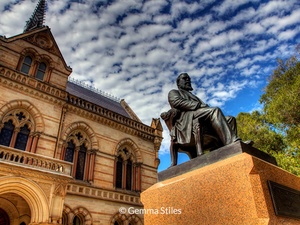 Searching for free accommodation in Adelaide, SA, Australia? Did you know that by minding a house in Adelaide you could live rent free during your stay? TrustedHousesitters.com is the best place to search for free accommodation in Australia, so sign-up today and secure a house sitting assignment in Adelaide.
Take a look at the list below to find house sitting assignments currently on offer in Adelaide, sign-up to TrustedHousesiiters.com and apply for those that best suit your itinerary! Whether you're looking for a family friendly base in the Adelaide Hills, or a luxury property in Kensington Park, TrustedHousesitters.com is the best place to start your search.
By offering to mind a house during your visit to Adelaide, you can plan a budget friendly visit to Australia! Sign-up to TrustedHousesitters.com today, create your house sitter profile, and start your search for rent free accommodation in Adelaide.
The city boasts a range of activities that locals love including historic walks, cycling paths, and markets bursting with fresh produce. Relax on the beach, rub shoulders with endemic Aussie wildlife at Adelaide Zoo, or get your fashion fix in the city's quirky East End boutiques. There's plenty to keep you occupied while you're living like a local in Adelaide.
For those new to the Adelaide, here's a snapshot of some of the city's best neighbourhoods.
Soak up Aboriginal and European heritage while house sitting close to Adelaide's central business district, the Square Mile. A thriving botanical garden, the Aboriginal Cultures Gallery, and the South Australian Museum offer culture vultures a true taste of Australia's rich cultural heritage.
Mind a home near Glenelg Beach and spend your days catching supper from the jetty in neighbouring Henley, soak in the café culture of Glenelg's alfresco eateries, and learn to sail at Holdfast Shores Marina.
For city centre living combined with green open spaces, search for a house sitting assignment near one of Adelaide's public parks. Elder Park offers paddle boat rides and cycle hire perfect for families house sitting close by, locals love to picnic in the city's Botanic Park, and Rymill Park boasts a spectacular display of formal rose gardens.
Need more inspiration? Scroll through our interactive map to find house sitting assignments in Adelaide and live rent free in Australia with the help of TrustedHousesitters.com.
DISCOVER THE WORLD
Near or far with TrustedHousesitters