Brooks @ Forcett
Forcett, Tasmania, Australia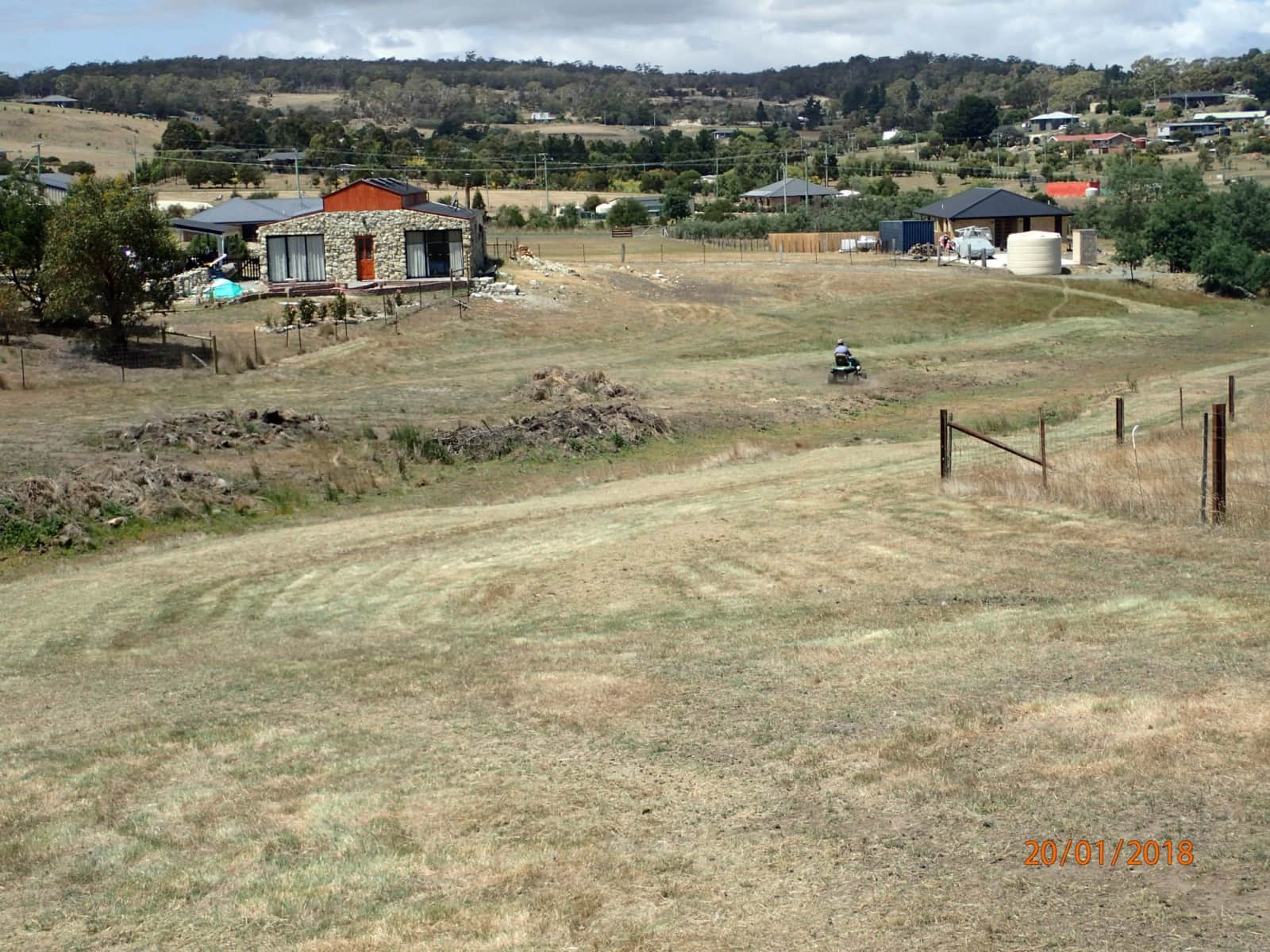 Pets
Dogs
Poultry
Farm animal
Birds
Introduction
Tony is a Stone Mason and I am an Electorate Officer part time. We are both in our 60s and wish to travel later this year for about 6 weeks to Europe (Early Oct - Late Nov). Also some weekends if times suit, but no dates yet.
Our Home & Location
We live near Sorell on 3 acres, including a dam. Property is well fenced and dogs have their own space. They are both spoiled and sleep in their own room! Outside are sheep and ducks, as well as alpacas from next door.
House
Sitters need a car
Car included
Disabled access
High Speed Wifi
Beach
City
Countryside
Responsibilities & Pets
Feed dogs, breakfast about 6am then tea about 4:30pm. Dogs are kept in when no one is home, but spend a lot of time outdoors when we are home. Keep bird food and water available. Sheep will come looking for food, as will ducks. All food is on hand. Dogs think they are people!
Poultry: Ducks, About 3 ducks live on our dam but come over to house demanding food. They will also help sheep and alpacas eat their food.
Farm animal: Alpacas, Sheep, Two fat sheep, Cilla and Lucky. They do hang about with 3 alpacas but they belong next door. They all share the pellets, about half fill the container. The white alpaca, Tina and Cilla will stick their heads in the container. If you like just throw the handfuls out and let them help themselves.
Dog(s): Poppy is 7 years old, Ollie is 6 years old
Bird(s): Kipper is 10 years old (Cockatiel), Nicky is 10 years old (Cockatiel)
Upcoming sitters
April 2019 | Sonja