Cat Sitting Opportunities
- Tasmania, Australia
Completed House Sits

My name is Donna and I am a retired nurse. I enjoy people and travel. My hobbies ...

I am presently lecturer and course coordinator at Utas Cradle Coast Campus, after having retired in 2010!! ...

We are a recently-retired professional couple with two affectionate and highly sociable cats who need looking after ...

Hi, we are Linda and Nige, a recently retired professional couple who are heading overseas for about ...

Hi, we're both retired & like to go away sometimes. This time we're off to Brisbane to ...

We are Mick and Roxanne and need a cat-lover to stay at our house to care for ...

We are off to Sydney and the week following that and need someone to at least drop ...

We are looking for a special couple who can take care of our home and in particular ...

I am retired, but my husband is a full time coach driver, travelling all over Australia. We ...
Cat sitting
In exchange for a free retreat
If you love cats, then cat sitting through TrustedHousesitters is a great way to enjoy the company of these feline creatures. Imagine being away in a home from home with the cat curled up on your lap in front of the fire - cat sitting provides you with some wonderful company during a house sit and is one of the most popular pets to care for while house sitting.
More on Tasmania, Australia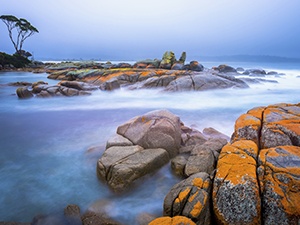 It may be famous for being home to a furry devil, but Tasmania has plenty of tame residents to play with too. In fact, by caring for them while their owners are away, you can unlock free accommodation across Tasmania.
Animal lovers looking for a unique Aussie adventure are sure to enjoy house and pet sitting in Tasmania. You'll experience life on Australia's smallest but most naturally diverse island state, with a cute companion by your side. From cats and pups in Hobart to flocks of poultry in Penguin, who knows where house sitting in Tasmania will take you.
Discover the world of TrustedHousesitters
Explore top sits and read tips from the experts