Tessa and her 5-acre garden with river views would love to meet you.
Launceston, Tasmania, Australia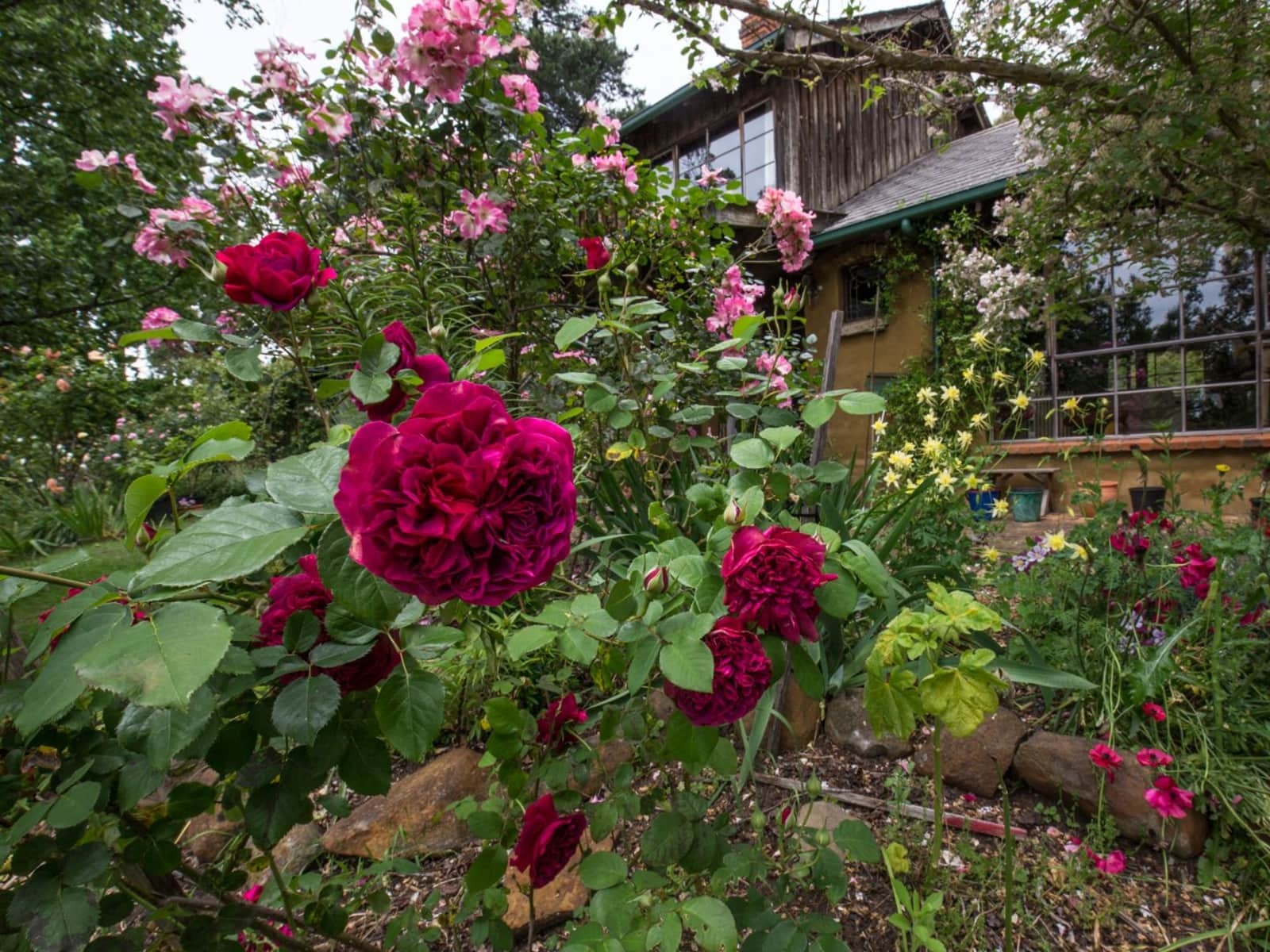 Pets
Dog
Poultry
Farm animal
Introduction
Hi. I am Louise, recently widowed, and am looking for sitters as I adore Tessa, yet need to go away, sometimes bushwalking, sometimes to visit family on the mainland, and sometimes to go on my annual 4-6 week holiday.
Our Home & Location
I have an open and light 2-story bouse, with many windows facing sunny north out across my 5-acre garden and paddocks to the river below. I have lots of trees which provide pleasant shade in summer. In winter, heating is predominantly electric, although I also have an open fire in both kitchen and lounge, with heaps of chopped wood on the property. Sitters using this would need to know how to safely use fires. The house has three bedrooms to choose from. Two have queen beds; the master bedroom has a king size bed. Tessie has her own bed under the stairs.
Launceston is less than an hour from the coast, and the same from mountains. There are many beautiful waterfalls in the area. I go bushwalking 2-3 days each week and haven't run out of places to go yet. Tessa loves coming when appropriate. She is a very experienced mountain and waterfall bagger....
There is a supermarket 6 minutes' drive away. Town is 11 minutes drive. A pet sitter without a car can use my Ford station wagon. Tessa goes in the boot.
I love reading, so there are lots of reading chairs about the place, in and out. + More info
House
Sitters need a car
Car included
High Speed Wifi
Family-friendly
Beach
Mountain
City
Countryside
Responsibilities & Pets
I don't expect you to care for my garden. I would like you to enjoy it. Tessa likes love and attention even more than she likes food. She is still in mourning over the loss of my husband and two older dogs we had, so really needs love and company. If she is happy, then I am happy. She has dried dogfood for breakfast and dinner. She enjoys my scraps. My chooks enjoy all other non- meat scraps. They get fed each morning.
Poultry: Chickens, 2 chooks: Harriet and Georgia
Farm animal: Goats, 3 goats who look after themselves except in summer, when I check that they have water
Dog: Tessie or Tessa is 5 years old
Upcoming sitters
January 2019 | Darrell
---
Previous sitters